'Britain's Got Talent' should come with a Sea World-esque disclaimer for anyone sitting in the audience: "The first three rows will get wet."
Over the years, we've seen more water-throwing from Amanda Holden than we have shoe-horned references to how 'BGT' is "what makes Britain great", so it seemed only fitting that in the closing episode of the 10th series, she gave David Walliams a good soaking.
Amanda's latest water-throwing came during a critique of her Golden Buzzer act, musical theatre singer Beau Dermott, who had just finished her show-stopping performance of 'Defying Gravity'.
Delivering his verdict on the teenager's impressive efforts in Saturday night's final (28 May), David told her: "I feel like the whole show has taken off now, and you've really set the standard to beat tonight. It was really, really fantastic.
"And it would be brilliant if you won, because it's Amanda's final year on the show, and it would just be a wonderful way…"
Unfortunately for him, we'll never know what that would be a "wonderful way" for, because at that moment Amanda picked up her water and threw it over David, stopping him in his tracks.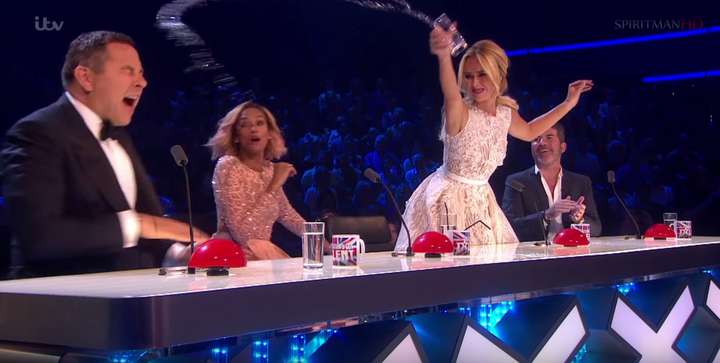 Tap the image below to launch the slideshow...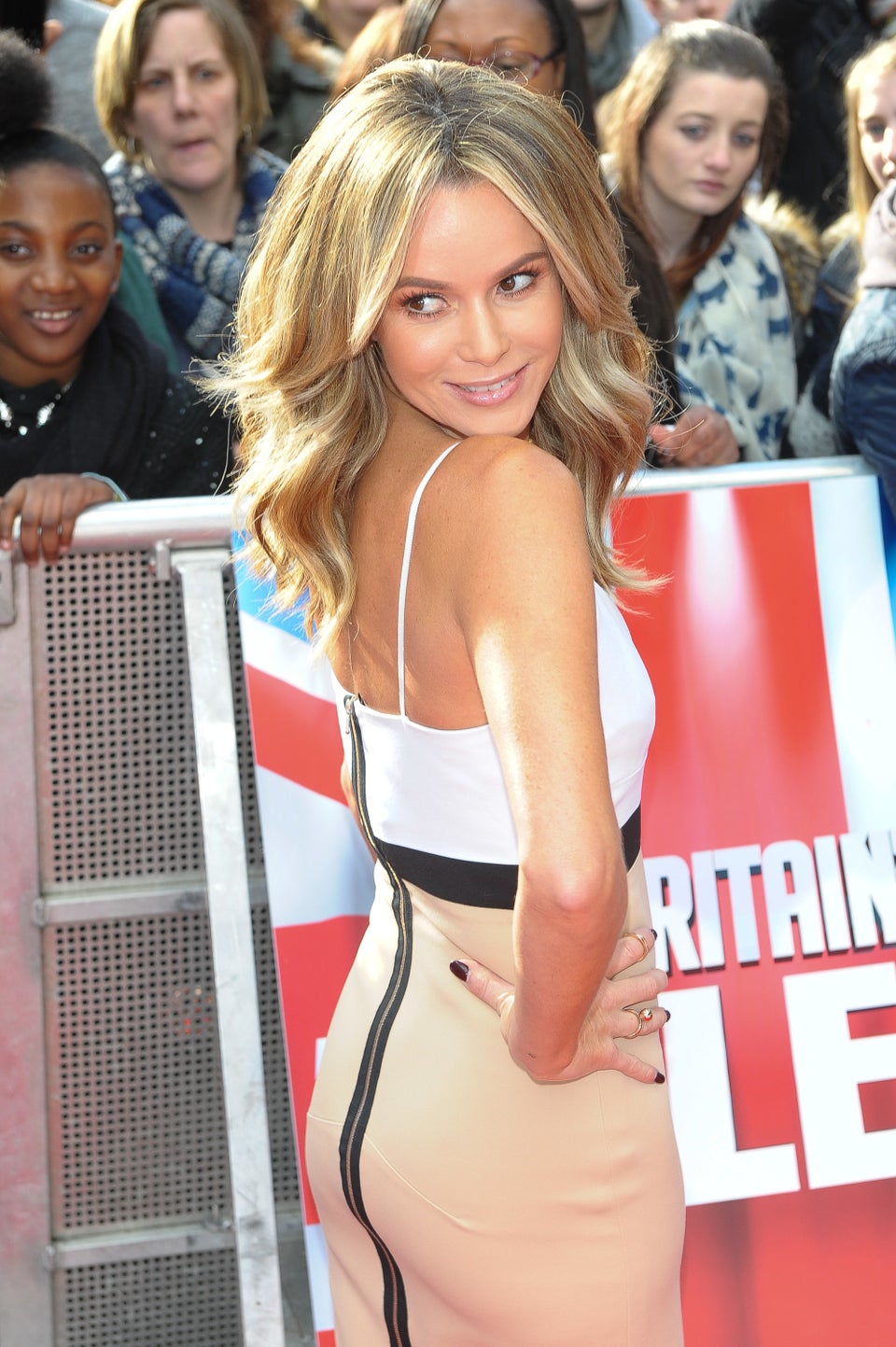 Amanda Holden
Popular in the Community