'Britain's Got Talent' hopeful Ben Blaque soldiered on during the first of this year's semi-finals on Sunday night (22 May), when he suffered an unexpected mishap in the middle of his death-defying performance.
His semi-final performance was just as jaw-dropping, involving him standing in front of five separate crossbows, each wired up to shoot an arrow at him when a lever was pulled.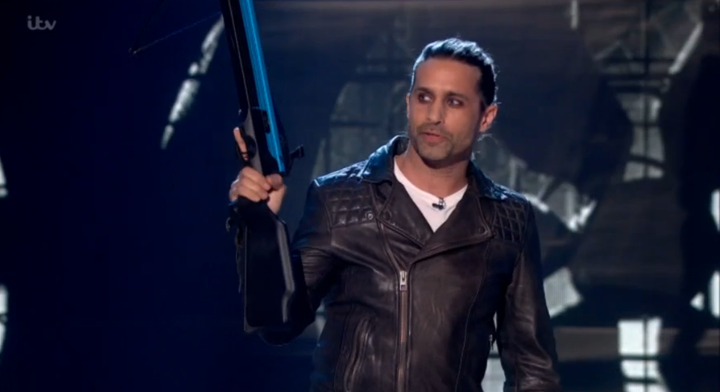 This time around, Alesha Dixon was invited up from the panel to choose which levers would be pulled, with four aiming away from him… and one aiming right at his stomach.
Unfortunately for Ben, when Alesha pulled her first lever, he disclosed that it had caused not one but two arrows to shoot, adding an unexpected twist to a stunt he'd already described as "the most dangerous thing he'd ever done in his life".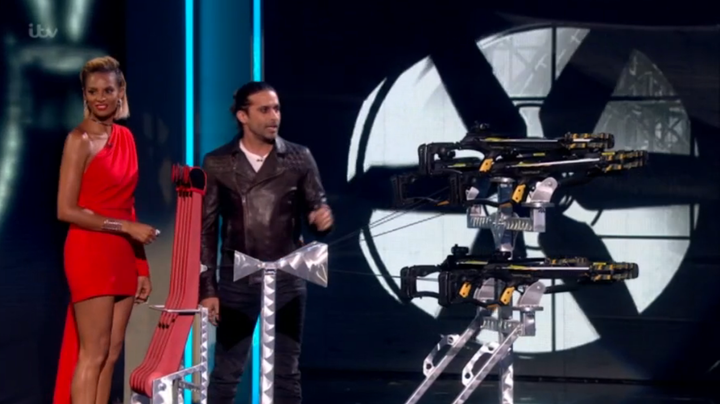 Aside from the mishap, Ben managed to pull off the trick unscathed, even winning praise from Simon for the slip-up, as he claimed it added even more suspense to his performance.
Ben went on to claim that the two arrows went off at only one lever being pulled because "the cords must have got tangled up".
He explained in his opening VT, which aired immediately before he took to the stage, that his "crossbow roulette" was putting his life in dangerous, adding: "It could be disastrous, it could be fatal, but I want to win 'Britain's Got Talent' and I'll risk it all to get there."
Ben's involvement in this year's 'BGT' caused controversy among some viewers, when it emerged that he'd already enjoyed success in the American version of the show.
However, he has insisted he's keen to triumph in the UK's series, so he can earn an appearance in the Royal Variety Performance.
Watch Ben's semi-final performance in the video above.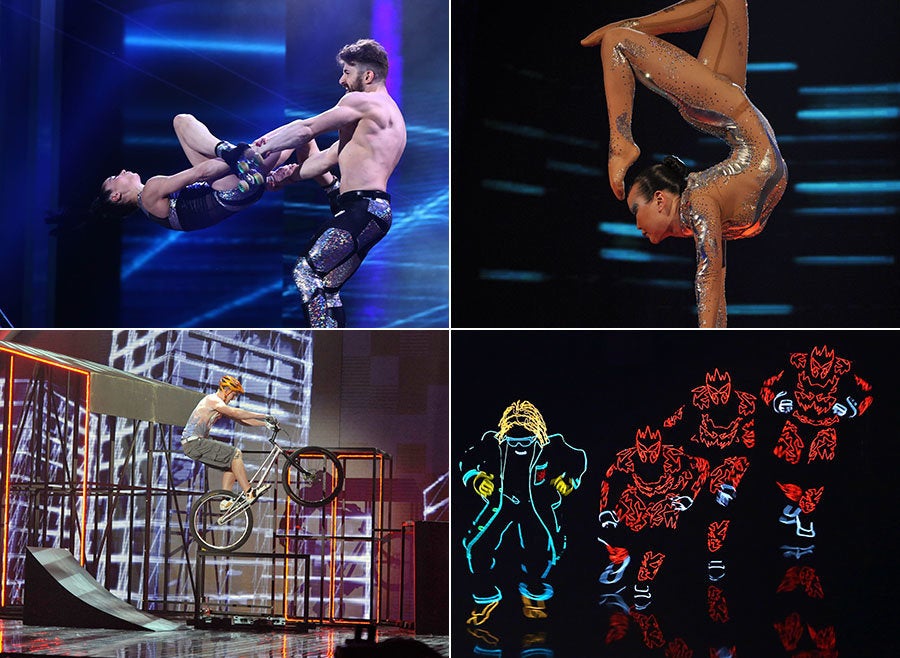 12 'Britain's Got Talent' Semi-Finalists Who Should Have Gone Further