The 25-year-old soldier wowed the judges as he appeared on Tuesday (24 May) night's semi final, pulling off another spectacular stunt, which this time involved Amanda Holden's autobiography.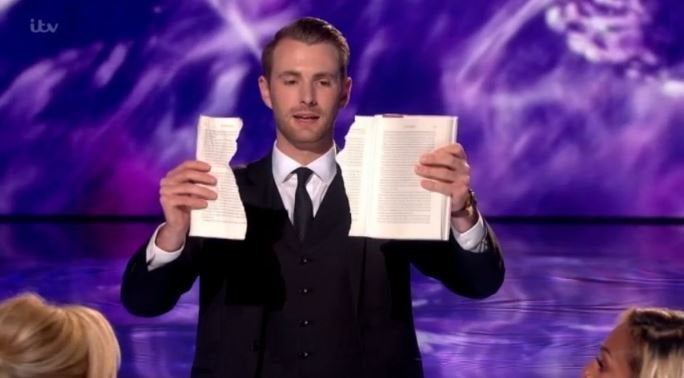 Richard walked onto stage giving Simon Cowell a gift to look after during the duration of the trick.
He then whipped out Amanda's book 'No Holden Back' and asked Alesha Dixon to pick a page at random and remember a word on the page.
Richard then unwrapped the gift he'd given Simon, which was a bottle with a piece of paper inside it.
As Alesha confirmed she'd chosen page 176 of Amanda's book, he then smashed the bottle to reveal it was that exact page encased inside.
He then opened up Amanda's book to show page 176 had been ripped out, and it was the page inside the bottle that matched it.
Richard then took a lighter to the page and asked Alesha to tell him the word she'd picked out, which she confirmed was 'bottom'.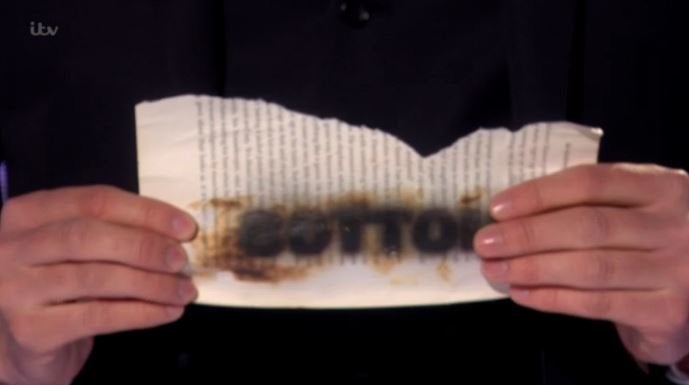 As he turned the burnt piece of paper over, the audience gasped as they saw 'Bottom' emblazoned on the page.
The trick left fans on Twitter desperately trying to work out how he did it:
Amanda praised Richard's performance, saying: "I really, really want to see you in the final. I think that was the best magic trick we've seen in 10 years of this show."
His trick also led to a cheeky exchange between the judges as David Walliams said: "People are going to be running to Poundland tomorrow to buy copies of her book, which is the best thing about it."
Simon then made a quip about the contents of Amanda's book, adding: "You sir are a wizard. That has to be magic, because I was sat here a foot away and nothing went in there. I'm reading parts of the book. It's saying: 'I lay there panting in the grass.'"
His comments reduced his co-stars into fits of giggles, with Amanda reaching over to try and grab the book from him.
'Britain's Got Talent' continues tomorrow at 7.30pm and 9.30pm on ITV.
Tap the image below to launch the slideshow...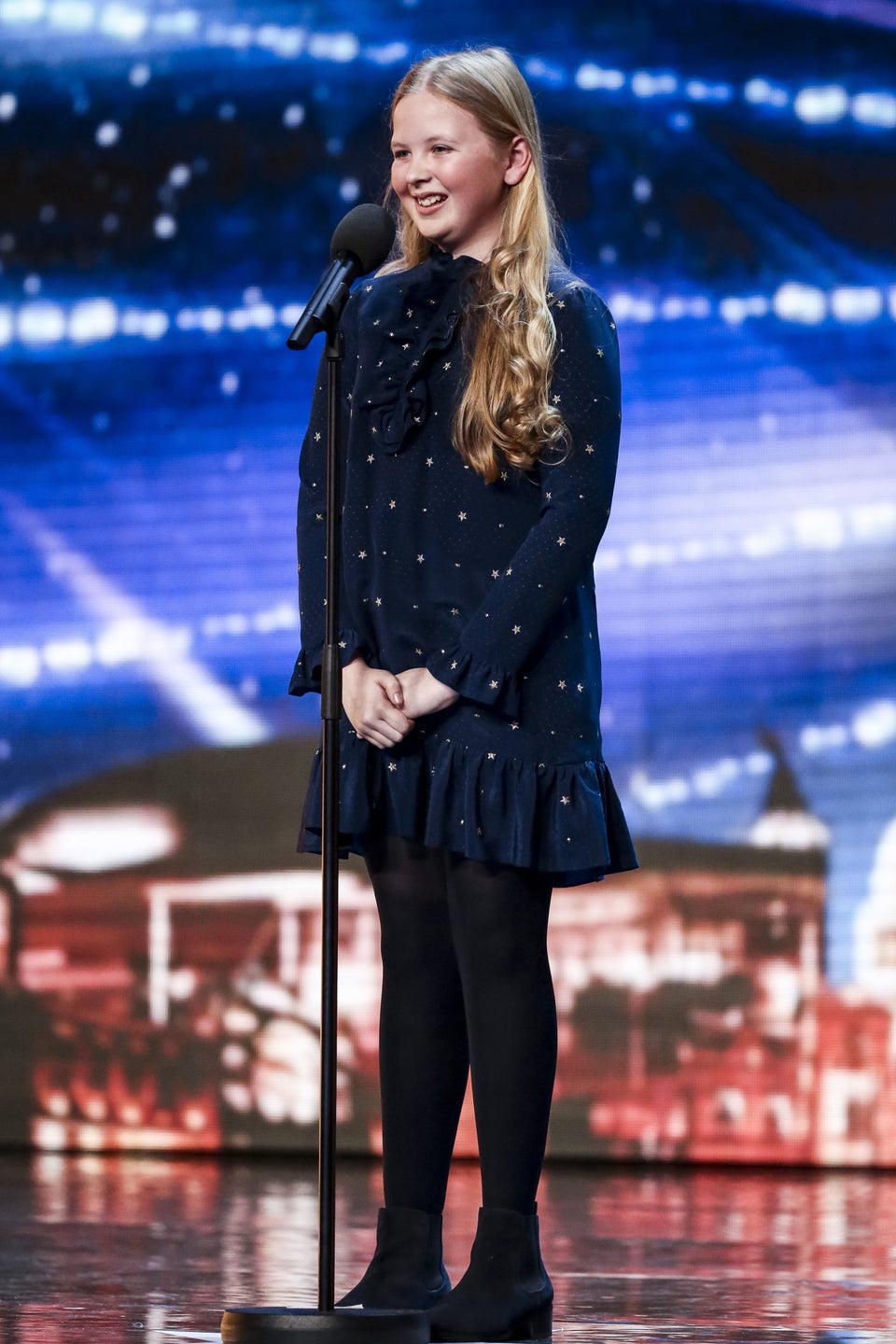 'Britain's Got Talent' 2016 Semi Finalists