When the 'Britain's Got Talent' semi-finals roll around, it gives us a week's worth of shows proving just how many gifted performers our nation is capable of producing, still to be unearthed.
Well, at least, that's the idea.
Because for all we love hearing singers hitting the high notes, dancers perfecting a show-stopping routine and dogs doing a conga (especially that last one), sometimes what we really want from 'BGT' is something a bit left-field. A bit wacky. And sometimes… just a little bit rubbish.
Yes, for all there are moments we're left questioning exactly how certain acts even managed to land their place in the 'BGT' semi-finals, we can't deny that we're usually happy to see them there.
Looking back over the past nine years of 'BGT', we've picked a handful of the most weird and wonderful semi-finalists the talent show has ever given us, including questionable rappers, dubious musicians and one extremely flexible octogenarian.
How many of our favourites can you remember..?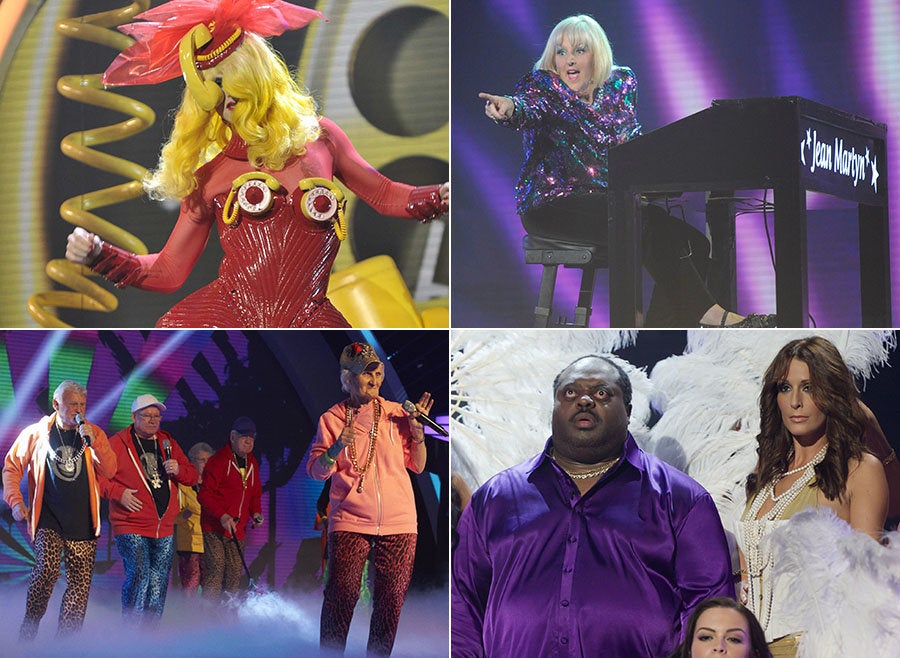 12 Most Weird And Wonderful 'Britain's Got Talent' Semi-Final Performances