The first episode of the new series featured an incredibly moving performance from sign language choir Sign Along With Us.
Viewers were introduced to 18-year-old Jade and her four-year-old brother Christian, who explained that her family had been told he would never be able to communicate.
"I taught him sign language so he could talk, and he's here – a little miracle – proving everybody wrong," she said.
They were then joined on stage by other members of the choir, some of who are also living with disabilities.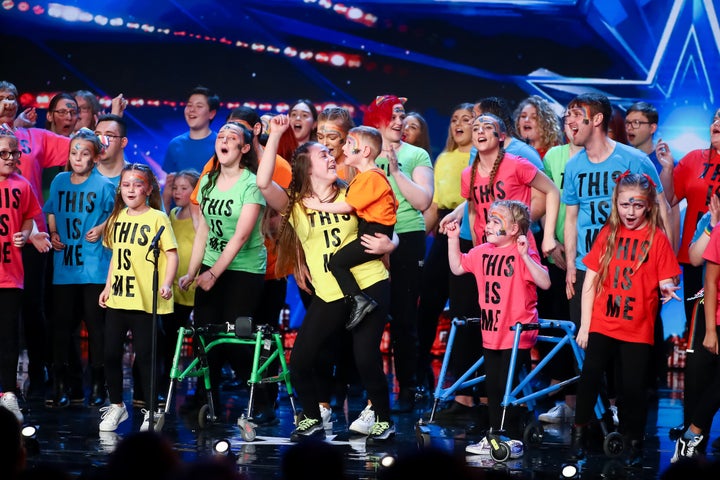 The performance also saw Simon Cowell reunited with 12-year-old Ella Chadwick, who he presented a Pride Of Britain award to in 2018 after she raised £3,000 for the hospital where she has been treated for nephrotic syndrome, undergoing 40 operations.
The music mogul said: "I have to confess I have a friend of mine in this choir, Ella. Remember Pride of Britain?
"I heard Ella sing and I said I have a feeling you're going to be auditioning on one of our shows and guess what? You're here!
"You sang This Is Me and I'm thinking you are us, because you define what this show should be all about.
"This is an audition I will never ever forget," he said.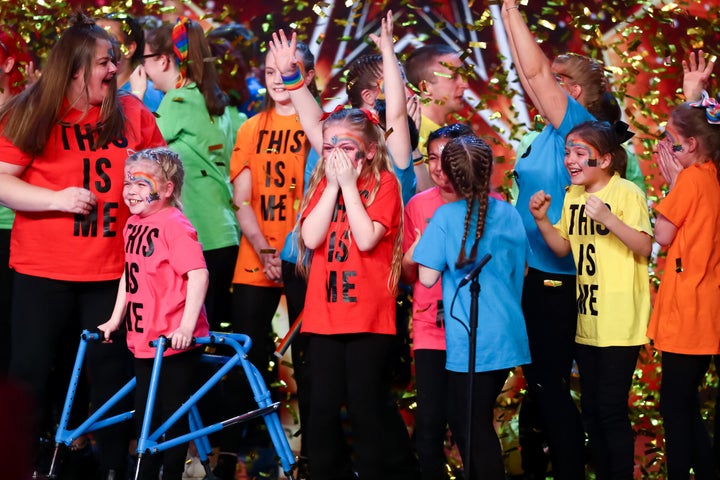 His fellow judge Alesha Dixon was left in tears by the audition and said: "I genuinely cannot find the words," while a equally emotional Amanda Holden told the choir: "That song is such an anthem for people who maybe don't feel part of the world or part of anything and I just found it really, really moving. Absolutely brilliant."
David remarked: "Every single one of you gave everything to this performance. An amazing and powerful message to put out there and all I can say is…."
He then jumped up from behind the desk to hit his Golden Buzzer, which automatically grants the act a place in the live shows.
Britain's Got Talent continues with its pre-recorded auditions next Saturday at 8pm on ITV.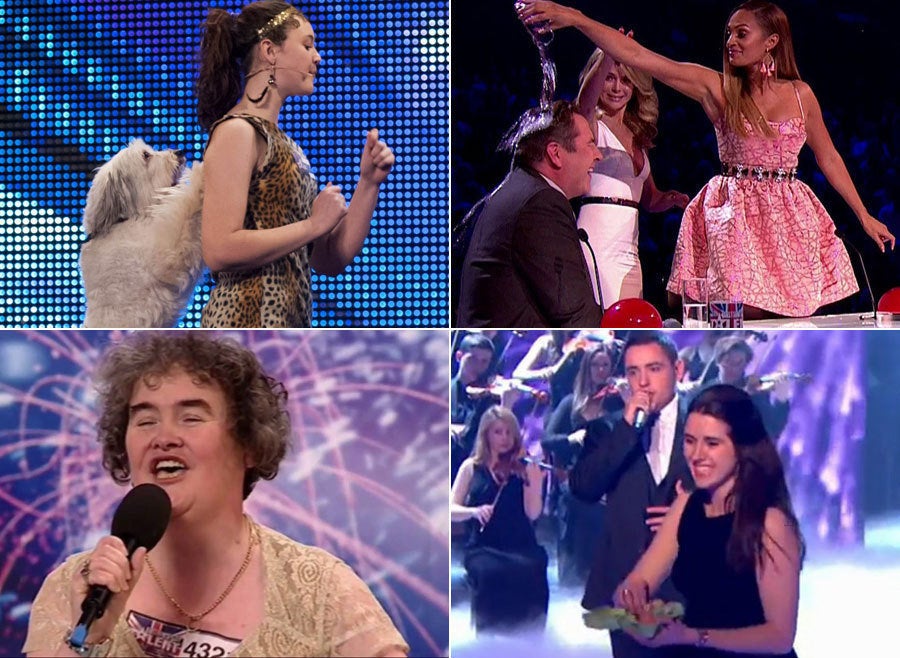 'Britain's Got Talent' Most Memorable Moments