The 'Britain's Got Talent' stage has played host to the most dangerous act the show has ever seen, thanks to sword swallower Alexandr Magala, who auditioned for the judges.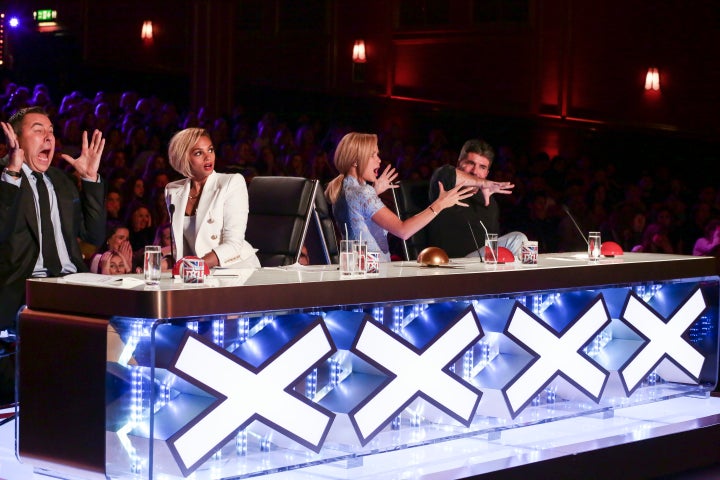 In tense scenes to air during Saturday's launch show (9 April), Alexandr dices with death as swallows a sword and proceeds to perform a series of jaw-dropping stunts.
The judges can barely look as he backflips his way across the stage, before climbing a pole and then hanging upside down.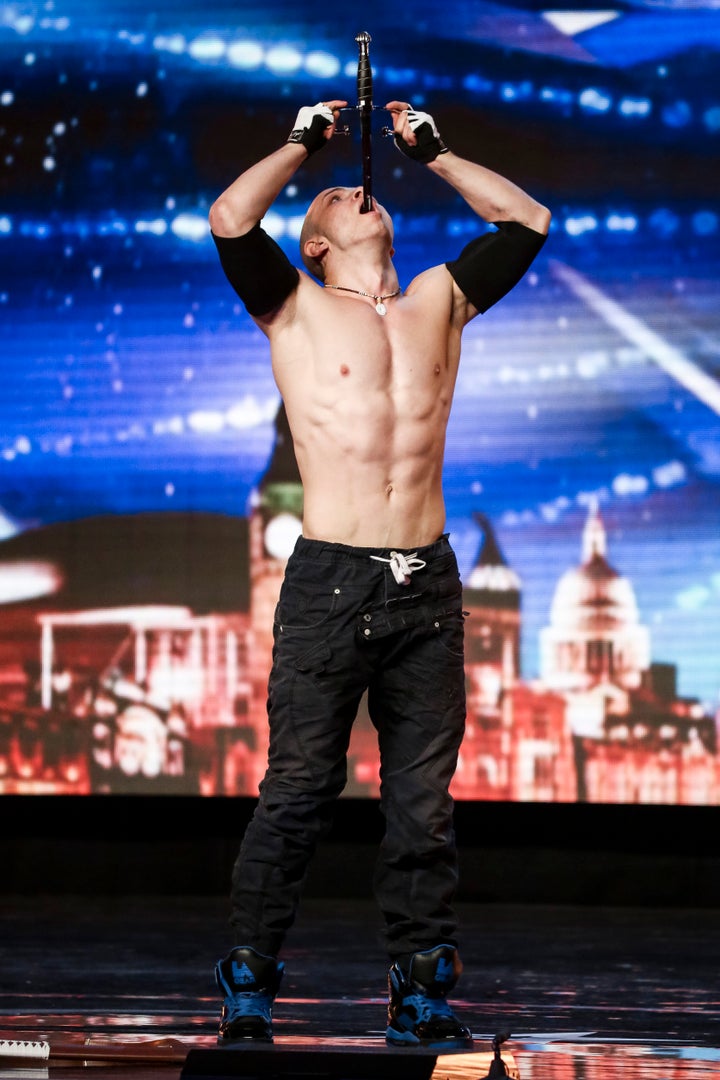 The audience can then be heard screaming as he slides down the pole, stopping just millimetres before the sword reaches the floor and is forced further into his body.
The panel are rendered speechless by the act, with Alesha commenting: "I can't believe what I've just witnessed."
A shocked Simon adds: "I actually thought you were going to die.
"This is one of those auditions I will never, ever forget."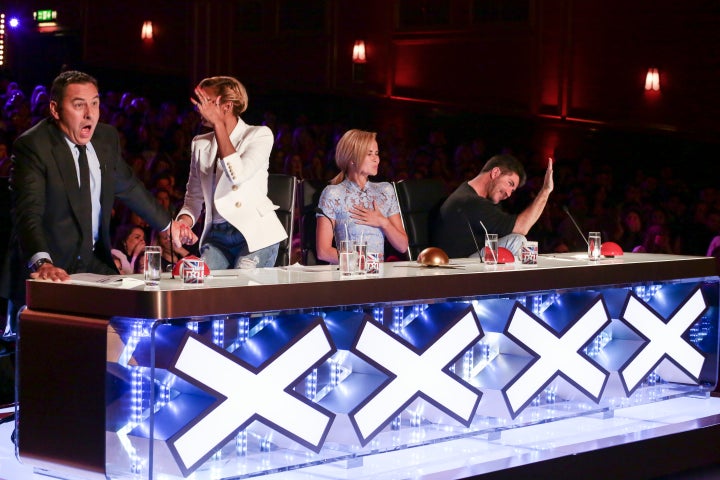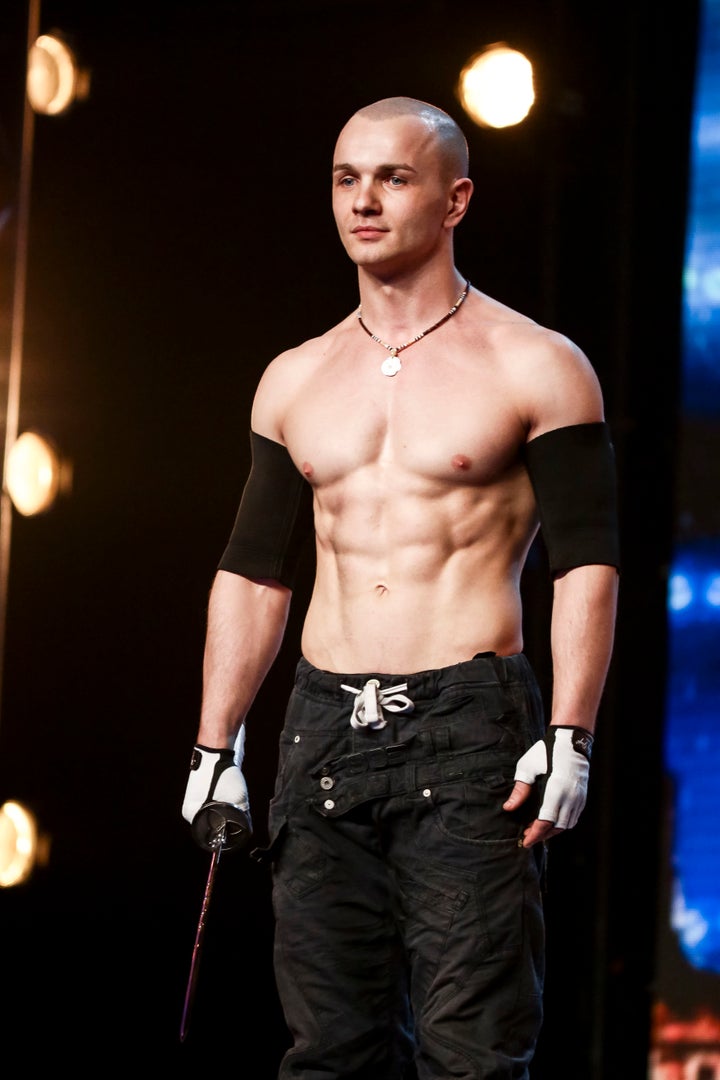 While viewers will have to wait and see if he makes it through to the next round, Moldova-born Alexandr has already appeared on various 'Got Talent' shows across the globe, including America, France, Mexico and Russia, where he also won.
'Britain's Got Talent' airs on Saturday at 7pm on ITV.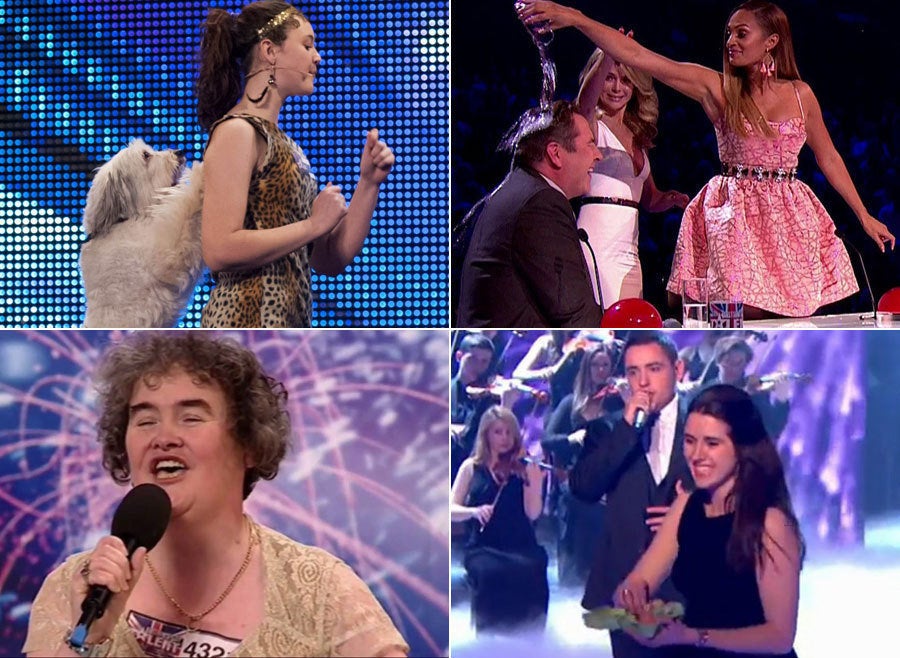 'Britain's Got Talent' Most Memorable Moments