A cheese made from ewe's milk has been crowned champion at the British Cheese Awards 2018.
The winner, out of more than 1,000 cheeses, was Sheep Rustler from Somerset-based cheesemaker White Lake Cheese. It is made using thermised unpasteurised ewe's milk, then aged for around three months. The result is a semi-hard cheese with "a medium, mellow flavour that is slightly nutty with a hint of caramel".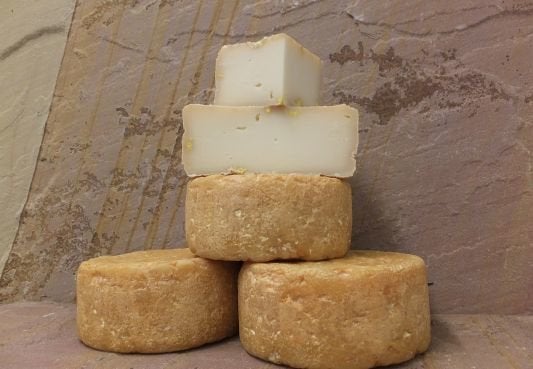 The winning cheese was announced at the British Cheese Awards dinner held on Wednesday 30 May.
This year's competition attracted entries from 147 cheesemakers based in 54 British counties. All the cheeses were scored on presentation, texture, aroma, flavour and balance by a panel of 77 judges reviewing 123 classes of cheese.
Peter Mitchell, chairman of the British Cheese Awards, said: "The number and quality of the cheeses entered for this year's awards has been exceptional and made judging and choosing the winners a real challenge. We're delighted that White Lake Cheese, a local Somerset cheesemaker, won the Supreme Champion trophy for its Sheep Rustler; a delicious and intriguing ewe's milk cheese.
"We're very fortunate in this country to have such a great number of dedicated and skilled cheesemakers that are renowned for their excellence and commitment to quality. This is reflected in the cheeses that were judged this year."
The British Cheese Awards were started by cheese expert Juliet Harbutt in 1994 to celebrate and raise awareness of the diversity and quality of British artisan cheese. In the first year there were 296 entries from 97 cheesemakers, but by 2015 there were nearly 1,000 from 296 cheesemakers.
At the invitation of the committee, Juliet returned to the UK to judge at this year's awards alongside celebrity chef Michel Roux, who was keen to sing the praises of British cheese.
"A deep passion since childhood, my fascination with cheese has led me to many corners of the world," he said. "It is the most ancient and mysterious, yet humble and universal of foods. English varieties are some of the best I have tasted, so I couldn't wait to get stuck in."