Ahh, the British summer: one minute you're battling Baltic blizzards, the next you're basking in Balearic sunshine. But us Brits won't let a little bit of crappy weather rain on our parade. If there's one thing we've learned, it's to expect the unpredictable and be prepared whatever the weather.
Here are few ideas for embracing our crazy climate and making the most of the holiday season, come rain or shine.
Host your own summer bake-off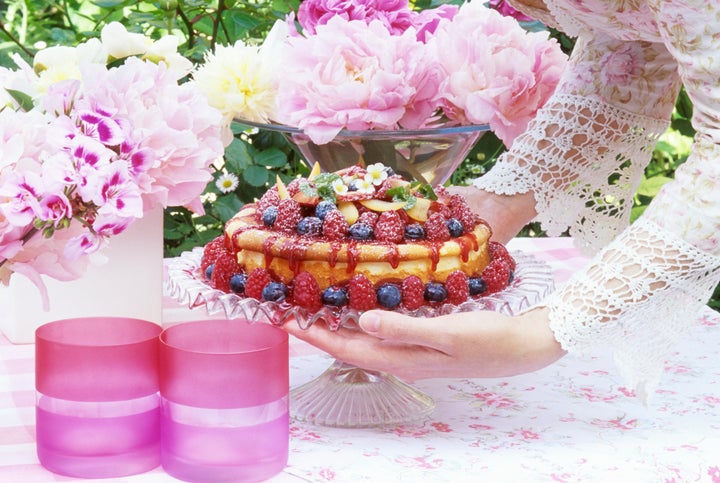 The Great British Bake-Off is almost as much a part of a quintessentially English summer as Wimbledon. Where would we be without the bakes, the Berry and the bunting? To fill the void before the next series kicks off, why not host your own Bake-Off challenge at home? You can now download your own official Bake-Off party pack – complete with bunting. For best results, do the tastings out in the garden under a gazebo (Pimm's optional).
Go kite flying (or kite surfing)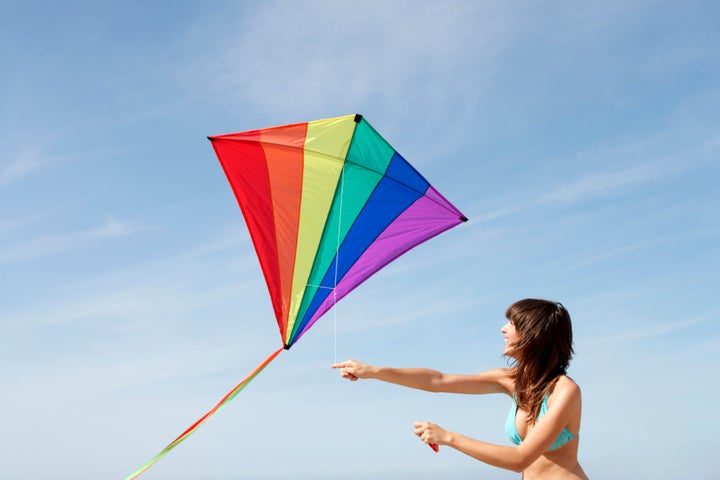 Windy weather can be a real killjoy: the number one enemy of picnics, umbrellas and great hair. So instead of trying to fight it, or allowing it to beat you (by staying indoors), why not just go with it and embrace its powers? Make like a kid and head to your nearest beach or expanse of green space to fly a kite. Learn cool tricks with a stunt kite or get carried away (literally) with a power kite. Or, why not take things a step further and make this the year you take up kite surfing?
Go totally tropical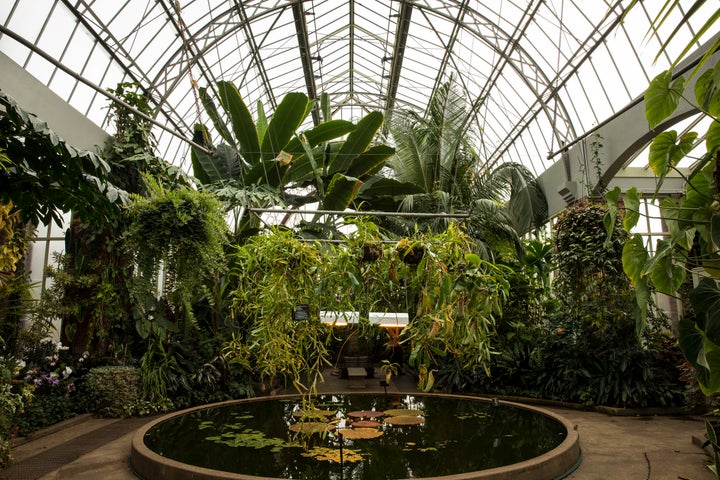 In a country where April saw almost as much snow, sleet and hail as it did sunshine, you just never know when that temperature's going to plummet. When that happens, there's only one thing to do: head to your nearest tropical house and revel in the humidity of the tropics. The Palm House at London's Kew Gardens and Tropical World in Leeds are both worth a day trip, and both set in beautiful botanical locations should the sunshine decide to make an appearance later.
Go muddy mountain biking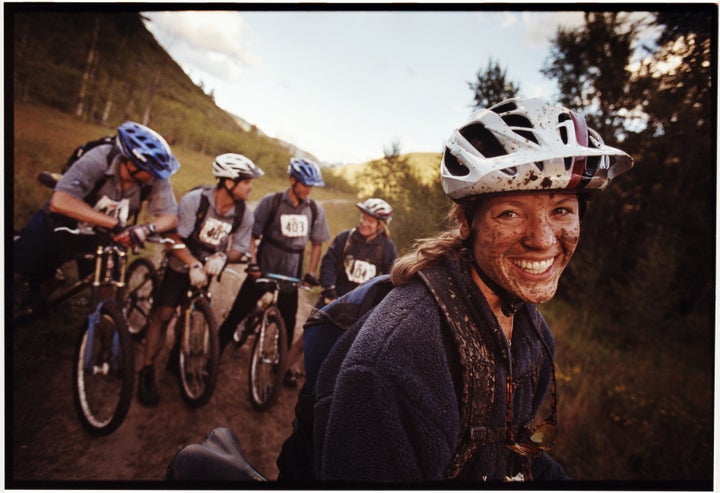 When you've been holed up indoors from a day of heavy rain, you need to make up for it the next day with some bracing fresh air and exercise to blow away the cobwebs. This is the perfect time for mountain biking. It's a great way to shake off cabin fever and get back to nature – and a great excuse to channel your inner child and go out playing in the mud. Splashing and whizzing along winding forest paths is the grown-up equivalent of jumping up and down in muddy puddles.
Carry on glamping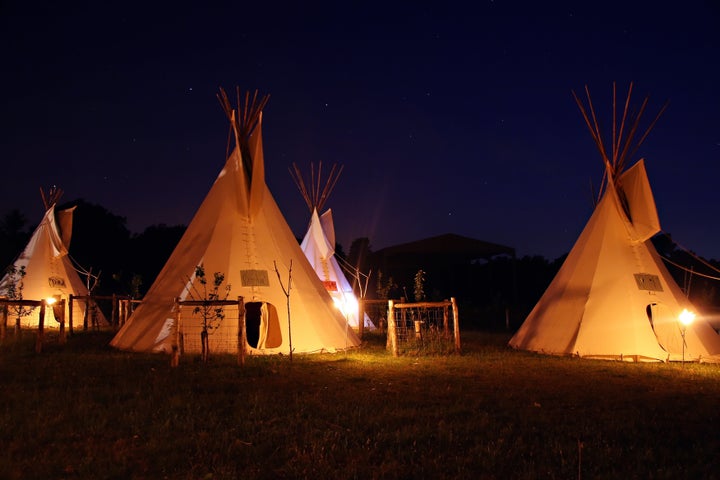 Unless you're a seasoned camper who loves nothing more than pitching up your tent on the side of a mountain in gale-force winds and surviving on nothing but baked beans for three days, camping in bad weather can be enough to test even the most solid relationship or friendship. But camping lightweights need no longer worry thanks to the myriad glamping opportunities available in the UK. From tipis and yurts to shepherds' huts and treehouses, the list is endless. Or, to save money in the long-run, why not invest in your own bell tent?
Go for a run in the rain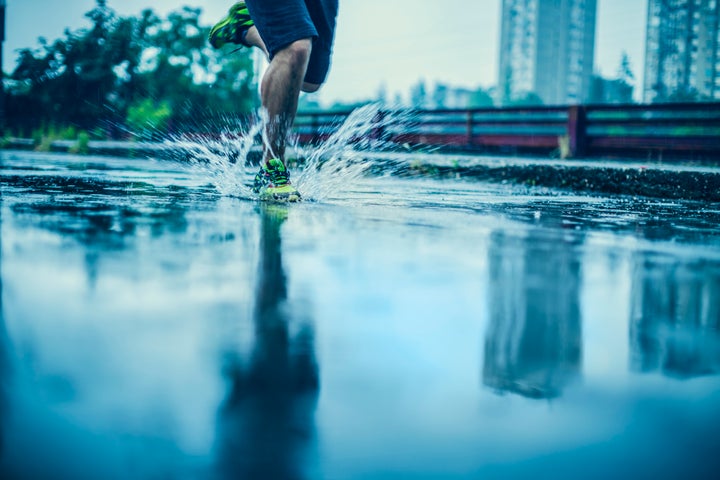 A downpour might seem like the perfect excuse to not go for that run but once you've accepted the fact you're going to get wet, running in the rain can be a totally exhilarating and thrilling experience – particularly in the summer when you get that lovely mix of warm air and refreshing rain. Once you've tried it, running in the sunshine will never seem quite the same again.
Brave a music festival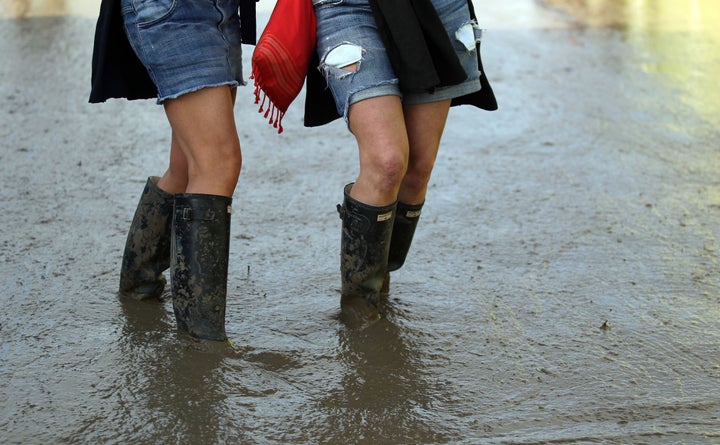 Nothing highlights the British spirit quite like the sight of Glastonbury festival-goers singing along to their favourite bands knee-deep in mud but with happy, glowing faces. Our love of great music and ability to make the most of the summer is what we're all about. So grab your hat, your hotpants and your Hunters and make the most of our wonderful and ever-growing festival scene. And (psst!), you could always cheat and book into a B&B if it all gets a bit much.