We'll start with the good, shall we?
Britney brought a whole lot of energy to her performance, with lots of impressive choreography that saw her writhing on the floor, interacting with giant shadows on the wall and - of course - a whole lot of whipping her hair all over the place.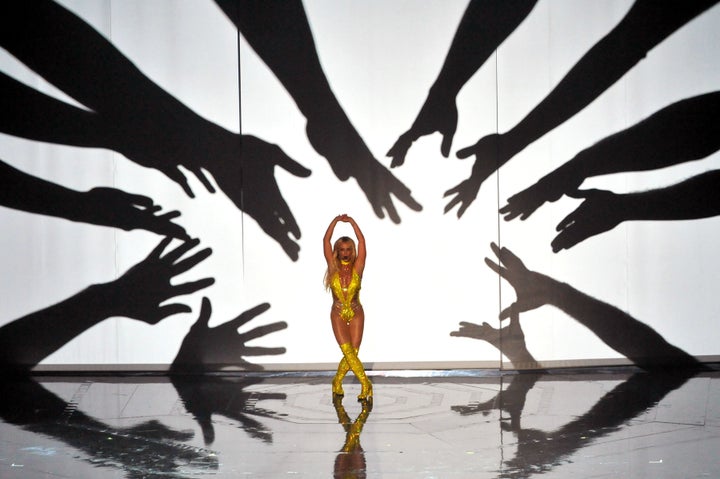 Admittedly, we could have done without quite so much focus on guest rapper G-Eazy, with the performance changing focus to his track 'Me, Myself And I' after Britney had only sung one verse of 'Make Me'.
The two got verrrrrry close at several points, with Britney even crawling through his legs and moving her hands down his body as he rapped his lines.
And yes, it seems a bit redundant to expect this of Britney after almost 20 years on the music scene… but it would have been nice to have heard just a hint of a live vocal, too.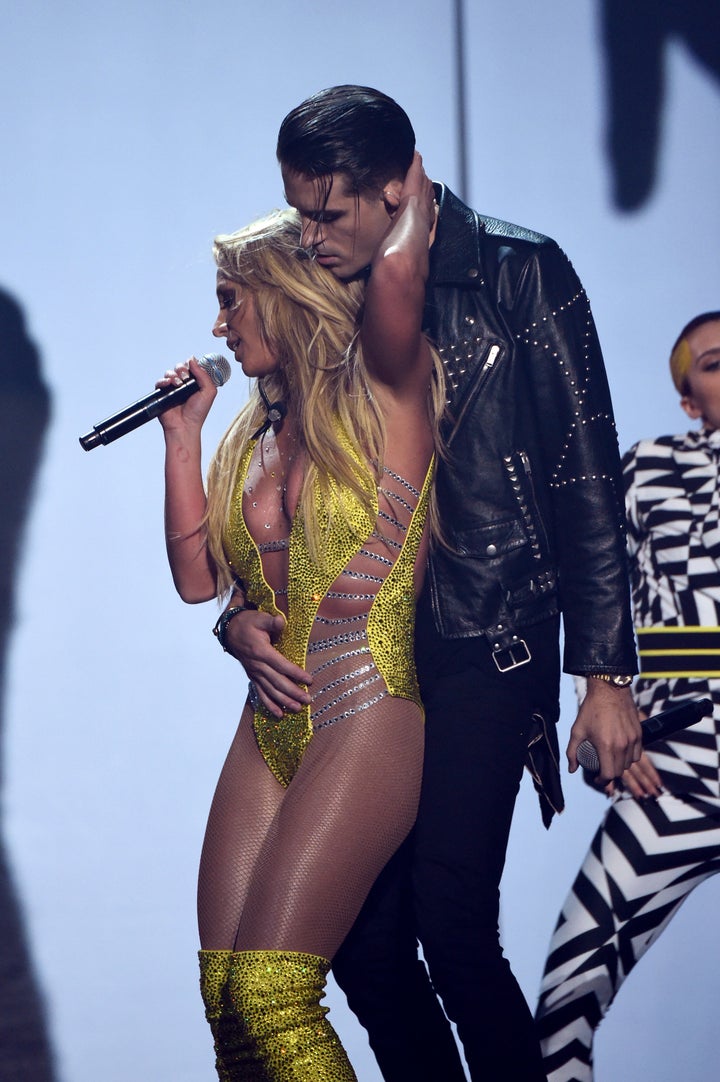 Still, she did a good job, and most importantly, it was great to see Britney really looking like she was enjoying herself on stage at the VMAs again.
Britney's last VMAs performance was back in 2007, where she delivered her infamous version of 'Gimme More', which was panned by critics and raised concerns for her well-being among fans.
Even in 2011 when she bagged the Michael Jackson Video Vanguard Award she didn't perform, instead appearing on stage after a child dance troupe paid tribute to some of her biggest hits.
Other performers on the night included Rihanna, who appeared several times over the night to sing some of the hottest tracks in her back catalogue, and Beyoncé, who completely wiped the floor with everyone, frankly.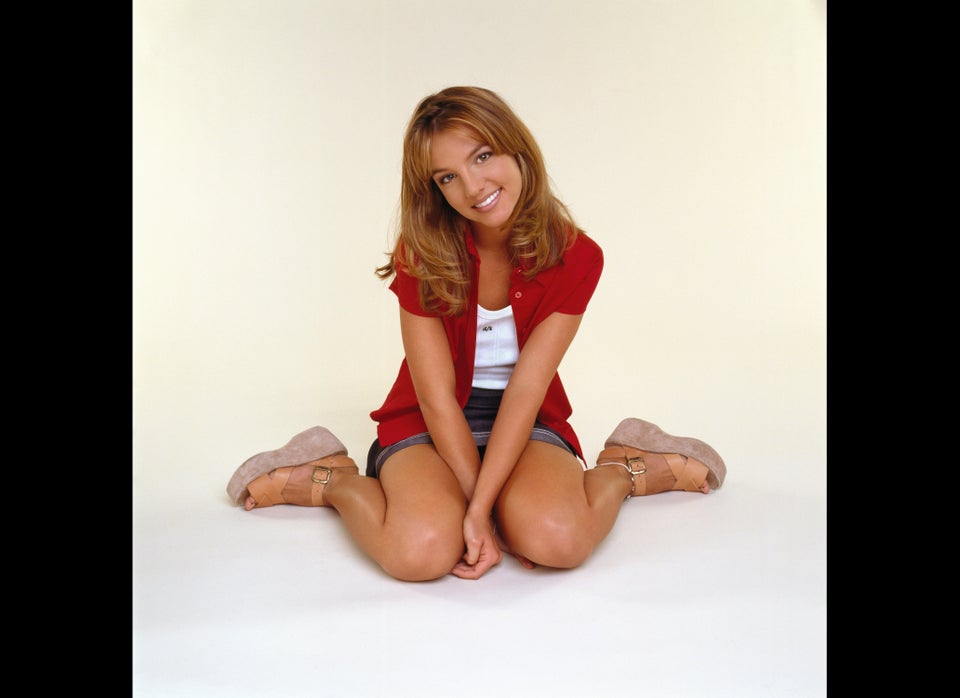 Britney Spears Through The Years