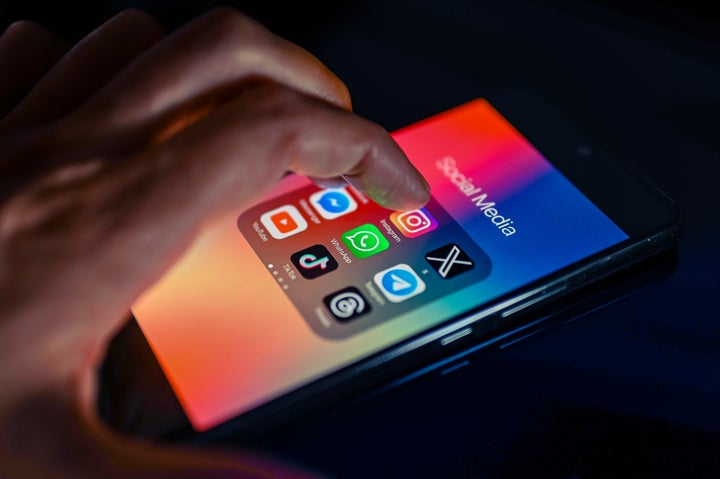 Noticed your phone relentlessly pinging at the moment?
Not with some messages from your mates, or even news notifications – but from Instagram telling you a content creator has invited you to join their broadcast channel.
If you've just been irritatedly swiping them away, but want to know what they are (and perhaps how to turn them off), read on.
What are broadcast channels?
Broadcast channels have been around on Instagram for some time, but they only became available in the UK on September 19.
According to Instagram's website, this is a "casual, quick way" for creators "to keep followers up-to-date" – but only creators can send messages, while followers can only react or engage in polls.
Creators can use texts, photos, videos and voice notes to share their new updates.
The platform plans to add more features too, like the ability to bring another creator in to discuss collaborations.
Instagram claims: "The possibilities for connecting with fans are endless, and we can't wait to see how creators begin using their channels."
It is coming soon to Messenger and Facebook, too.
So, why do you keep getting notifications?
Creators can start a broadcast channel from their Instagram inbox.
The platform says: "Upon sending their first broadcast channel message, their followers will receive a one-time notification to join the channel."
That explains why Instagram has been so active recently, then.
Instagram's website adds: "As soon as the broadcast channel is live, creators can also encourage followers to join by using the 'join channel' sticker in stories or by pinning the channel link to their profile."
Only followers who joined the broadcast channel will receive subsequent notifications for new updates.
But, you can leave or mute channels at any time – or turn off the notifications entirely.
People can still report either the channel or the specific content if they believe it goes against parent company Meta's guidelines, too.
How do you join a broadcast channel?
You can find the link to a creator's channel via their story sticker on the app, or the link pinned to their profile – or, if you're already a follower, you can just click on the notification.
Once you've joined it, it will be in your Instagram inbox next to other message threads.
So, how do you turn off broadcast channel notifications?
Even if you're an Instagram enthusiast, sometimes we all need a break from the endless notifications coming from our phones.
Here's how to turn it off everyone:
Open the Instagram app on your phone.

Click on your profile icon in the bottom right corner.

Click on the three lines in the top right of your screen.

Choose the settings and privacy option.

Click on notifications and then select messages and calls.

Scroll down the page until you see the word 'off' below broadcast channel messages – and tap.
Here's how to turn it off for particular creators:
On the app, search for the account that you want to mute.

Tap the bell icon on their profile page.

Toggle broadcast channels off.