When it comes to weddings, sometimes less is totally more.
One couple has proven just that with their budget ceremony, which took place on top of a mountain in the Appalachian range, North Carolina.
The bride wore a £9 charity shop dress while being held in the air by her husband, who wore jeans and a t-shirt.
They're singlehandedly proving that you don't need a lavish ceremony to celebrate love.
JordanChipDaniels shared the adorable photo on Imgur and wrote: "This is by far my favourite photo from the day.
"We didn't have a large ceremony, just my parents and her parents. We didn't spend a lot of money, just $12 for a thrift store dress.
"However, we deeply love each other, and I know we're going to do just fine.
"Couldn't think of a better way to start our life together."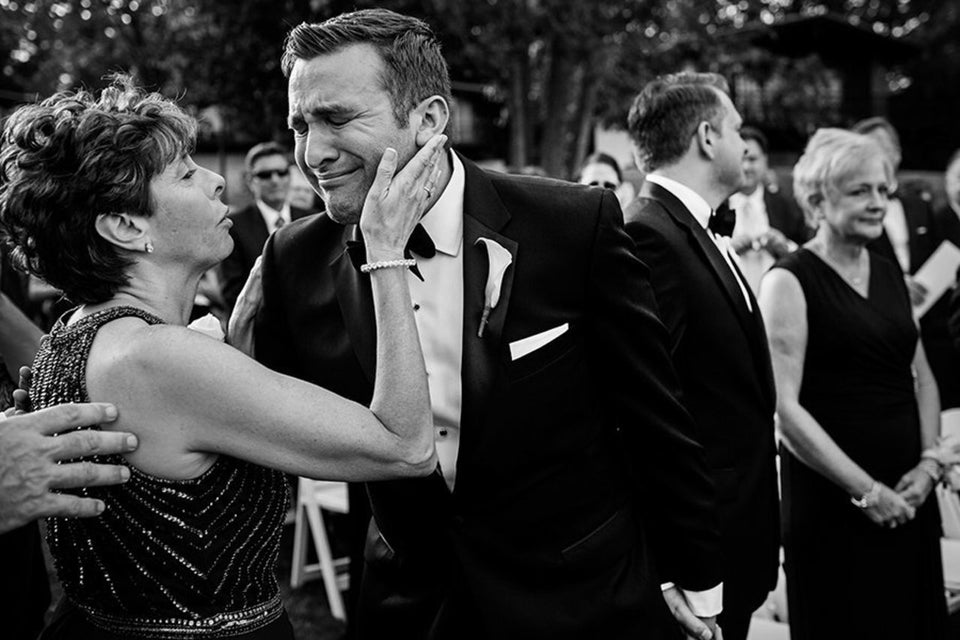 Emotional Grooms At Weddings