But some people were not happy about this juxtaposition of two separate ads on a billboard in Soho, New York, describing the combination as "offensive" and "sexist."
The ads in question feature actress Klara Kristin with the text 'I seduce in #mycalvins', alongside rapper Fetty Wap with the text 'I make money in #mycalvins'.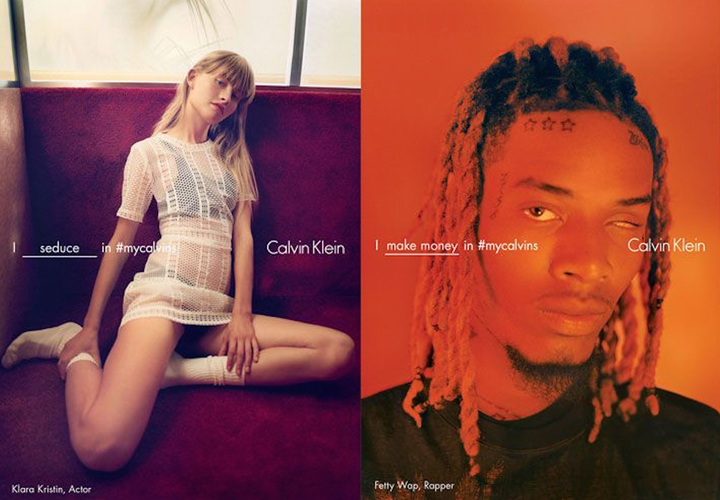 Heidi Zak, cofounder and CEO of lingerie label ThirdLove, was so outraged by the the images that she started a campaign to get the billboard removed.
In an open letter to Calvin Klein's CEO, Steve Shiffman, she wrote: "It's striking that almost a century after women won the right to vote, companies like yours are still propagating these offensive and outdated gender stereotypes: Men go to work and make money, while women are nothing more than sex objects."
Zak also made a powerful YouTube video (above) explaining why the ad is so problematic and interviewing passers-by in the street about their thoughts on the billboard.
Calvin Klein have since removed the billboard, but told Refinery29 that the move wasn't a result of Zak's campaign.
"This billboard was taken down overnight as part of the planned rotation of our spring 2016 advertising campaign," a spokesperson said.
"We take all of our consumers' concerns seriously and as a global brand, we promote gender equality and the breakdown of gender stereotypes across the world."
Related