The days of phones with cameras with huge megapixel numbers are well and truly back it would seem. After a phase in which phones were competing with each other when it came to megapixel counts (Nokia even took it all the way to 41-megapixels at one stage), it seemed that most brands were content to have devices with 12-16 megapixel cameras, and indeed were focusing on having more cameras.
However, judging by the phones launched over the past few months, the megapixel wars are back with a vengeance, with brands stumbling over each other to offer consumers cameras with massive megapixel counts. Indeed 40-megapixels and above seems to be the new normal as far as phone cameras go. If that sounds far fetched, just check out these phones that come laden with mega-megapixel cameras:
1. Xiaomi Redmi Note 7 Pro - megapixels on a budget
The Xiaomi Redmi Note 7's release in China suddenly got people interested in large megapixel counts again. This was repeated with the Redmi Note 7 Pro, which comes with a massive 48-megapixel, half-inch sensor at a really affordable price. Read our review to know more.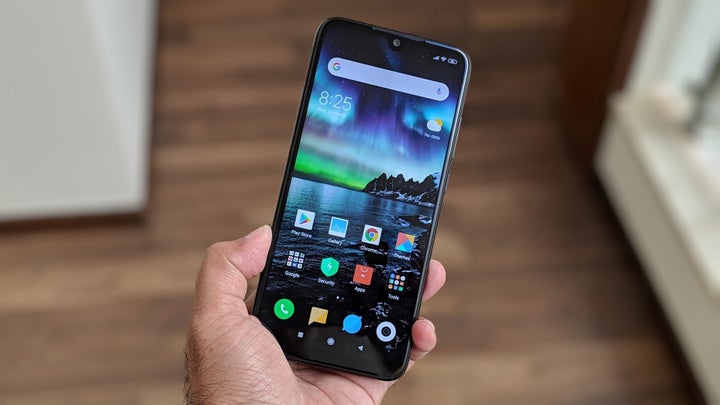 It certainly offers very good image quality, allied with a 5.0-megapixel depth of field dual camera, although some of the comparisons with the iPhone and Google Pixel are a little far fetched. Still, at that price, and boasting a very good 6.3-inch full HD+ display and a powerful Qualcomm Snapdragon 675 processor, with 4GB and 6GB RAM variants, encased in an all-glass and metal frame, and a massive 4000mAh battery, the Xiaomi Redmi Note 7 Pro is the perfect starting point.
2. Oppo F11 Pro - Rising selfie but a star on the back
Boasting a 48-megapixel sensor in the back, and a pop-up 32-megapixel selfie camera, the Oppo F11 Pro is a beast. Oppo has taken care to highlight the low-light performance of the rear camera, which is combined with a 5-megapixel depth-of-field camera.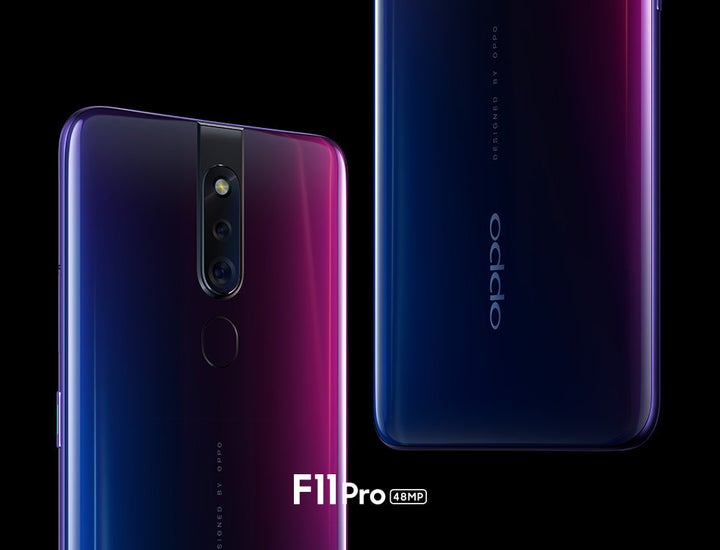 The images are impressively detailed, though the colours are a little over the top, and there are a lot of controls to let you make the most of the camera. The large 6.53-inch full-HD display with hardly any bezels (the camera is behind the display, remember) is a treat for viewing and editing images, and the Helio P70 is a competent processor, paired with 6GB of RAM here, ensuring a generally smooth performance. A large 4000mAh battery rounds-off matters.
3. Vivo V15 Pro - Megapixels and a lot more
Perhaps the best value for money phone for anyone looking for a device that has a high megapixel camera as well as a stackful of trendy bells and whistles, the Vivo V15 Pro pretty much throws the feature kitchen sink at you. There's a pop up selfie camera (the world's first 32 megapixel pop up camera, the company claims), an in display fingerprint scanner, a gradient finish design, a 6.39-inch full-HD+ AMOLED display, and a 3700mAh battery with support for dual charging.
The triple-camera arrangement on the back has a powerful 48-megapixel main sensor (the others are 8- and 5-megapixels). Like the F11 Pro, the rear camera's publicity thunder has been stolen by the pop-up selfie camera, but it is capable of some outstanding high-resolution photography. Vivo's camera UI can be a little confusing but a little patience will yield outstanding images.
4. Honor View 20 - Much more than the punch notch
The Honor View 20 made headlines for being the first phone to be released in India with a punch hole display — with the front 25-megapixel camera occupying a tiny dot in a corner of the large 6.4 inch full HD+ display. It also packed in some very high-end hardware, including a HighSilicon Kirin 980 chip and 6GB of RAM.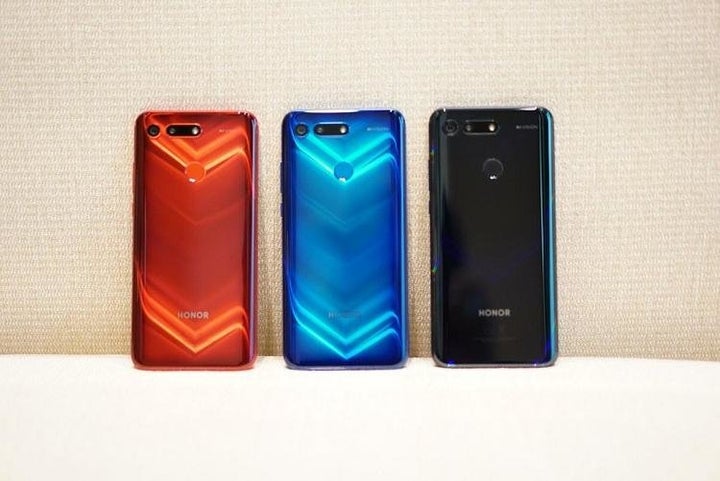 All of which ensured that it turned in a stunning flagship level performance that drew comparisons with the OnePlus 6T. One department where it however considerably outclassed the OnePlus was in the rear camera where it came with a 48-megapixel camera paired with a ToF camera for better depth of field shots. The AI did tend to oversaturate images a lot, making yellows and orange far more prominent, but in terms of detail, the phone delivered some very good photography, and was perhaps one of the first to come with a 48-megapixel camera.
5. Huawei P30 Pro - Megapixels, mega everything
A hundred megapixels in a single device? That's what you get on Huawei's new flagship, the Huawei P30 Pro. The P-series has been known for its photographic muscle and association with the legendary Leica brand, and the Huawei P30 Pro comes with a quad camera setup on the back with a 40-megapixel main sensor, a 20-megapixel ultrawide sensor, an 8-megapixel telephoto sensor, and a ToF camera for depth of field. Rounding off the figure to 100 megapixels is a 32-megapixel front facing camera. Read our full review to know more about the phone.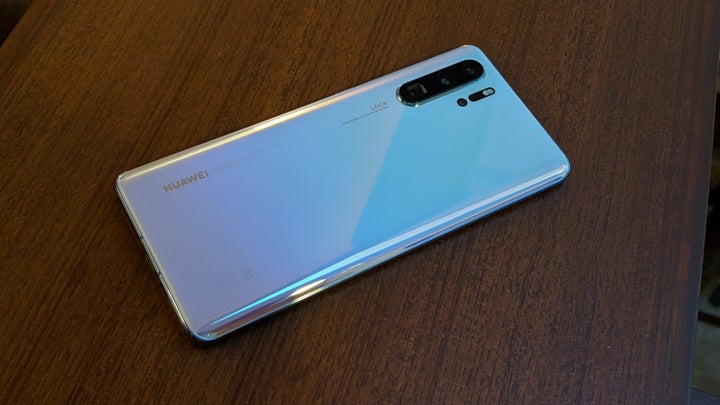 What you get from the rear cameras is staggering — 5X optical zoom, 10X lossless zoom, and a fantastic 50X digital zoom. Image quality is excellent, thanks to the Leica technology, making this perhaps the best camera phone in the market right now. Its others specs are very impressive too — a 6.47-inch AMOLED display with an in-display fingerprint scanner, a HiSilicon Kirin 980 chipset with 8GB RAM, and a large 4200mAh battery that can wirelessly charge other devices too. It is the most expensive device of this list, but it is also the most powerful.