When Anikka Burton was diagnosed with cancer aged just 33, her entire life turned upside-down.
She has just got married, moved to the countryside and was looking forward to starting a family.
"It was a shock as it is at any age," she told The Huffington Post UK. "I was looking forward to our future and suddenly there was a big question mark above it."
When Anikka was diagnosed with stage 3 breast cancer in 2011, her friends, family and colleagues sent her so many bunches of flowers that she ran out of space to put them. It got her thinking about how and why us Brits always opt to buy flowers and bunches of grapes for those in hospital.
"I love flowers, don't get me wrong and it is lovely to have a few bunches but you don't need 20 all at the same time," she said. "And many people don't know that they are now banned in many hospitals, so my friends also sent me flower deliveries following my operations that I never even got to enjoy."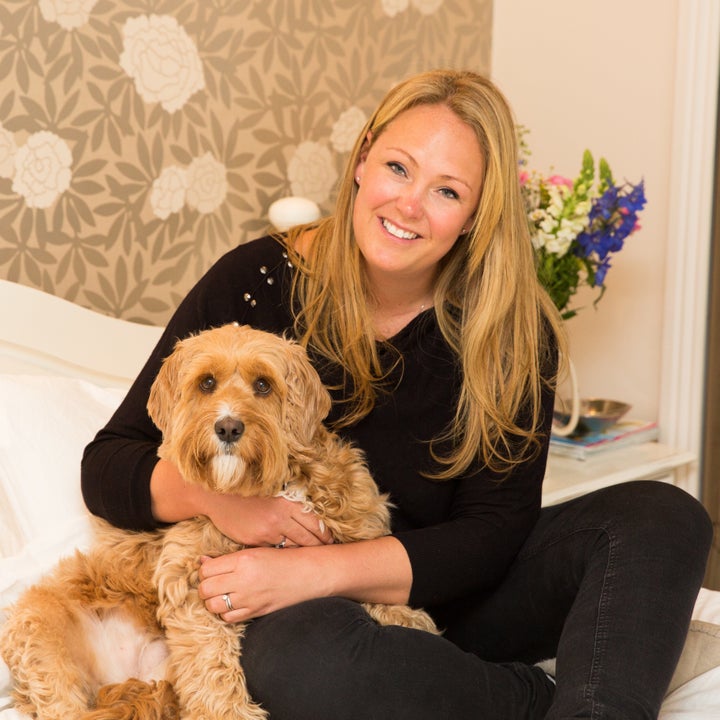 Fortunately, Anikka's health is better - "Touch wood, I'm OK." - but she still suffers from ongoing side effects including menopause, fatigue and creaking bones.
Using her own first-hand experience, as well as speaking to fellow patients and customers, the gift selection continues to become more specialised and wide-ranging.
From gentle beauty products avoiding essential oils that are not suitable for cancer patients to button-front pyjamas to ease getting dressed when sore from treatment, the gifts are practical or pampering, rather than perishable like bouquets. Gifts are also safe for use during treatment and welcome in hospitals.
Not Another Bunch Of Flowers has sent out 15,000 gifts to date. The company has a lot of regular customers, many of whom may have been gifted themselves and then return to buy gifts for themselves or others.
"We have a lot of regular customers, not just those going through cancer treatment but anyone going through any horrible time," she said.

This Christmas, Not Another Bunch Of Flowers has launched a regular get well gift delivery service for those going through treatment or suffering from a long-term illness.
Anikka explained: "I think a lot of people jump into action when someone is first diagnosed and then forget that treatment goes on and on and on."
And sadly, she would know. To date she's had chemotherapy, targeted therapy, radiotherapy, hormonal therapy and five operations, including a double mastectomy.
The gift box subscription for regular gift deliveries aims to ensure that no one battling illness feels forgotten.
Anikka believes that it is especially import during the festive period.
"Christmas is quite a difficult time," she said. "It seems everybody else having fun and going to parties, you're sat at home feeling a bit rubbish."
The way the service works is simple. Customers supply a budget, together with a frequency and total number of gifts. A shortlist of suggested gifts is created, which can be amended to suit the recipient.
Not Another Bunch of Flowers contacts the customer before each delivery to check that they are still happy with their selection of gift(s) and to see what message they would like to include.
Lyndsey Boydell, a 38-year-old primary school teacher, came across the site after her friend, Shelley Benbow, was diagnosed with breast cancer in April 2014.
"Upon hearing the news that one of our close friends has been diagnosed with breast cancer, it was a tremendous shock for us all. You continue through day by day not expecting terrible things like this to happen to people you love and care about," Lyndsey told HuffPost UK.
She wanted to send Shelley a thoughtful gift, but had no idea what to send.
"I knew she wouldn't want to be sat eating chocolates, and flowers are lovely but I thought the hassle of sorting them in vases would be something she could do without. That's when I decided to start looking for ideas on the internet as I thought surely other people have felt this way too."
Shelley was undergoing six rounds of chemotherapy treatment at the time, which came with numerous side effects. Lyndsey's gifts were tailored to help ease some of these.
"There were two different flavoured tubs of Queasy Drops to combat the chemo mouth of nasty tastes and nausea, there was also a Jennifer Young Facial Mist to help with hot flushes and night sweats which I still use occasionally now two years on!" she said. "I remember the extra personal touches too of how the gifts were wrapped with ribbon and with a nice little card from the company."
Shelley said: "I was so grateful, not only that Lyndsey had bought me the gifts, but because she had gone out of her way to research some of the side effects I may suffer from."
Samantha Day, a 40-year-old who works in Travel PR, received her gift from Not Another Bunch Of Flowers while fighting breast cancer, just before she was due to into hospital for a second mastectomy.
The gift Samantha received was a pair of cosy button-down pyjamas and a hospital pack including lip balm and face wipes.
"The pyjamas ticked all the boxes for post-op recovery with a button-up front in a lovely black and white polka dot fabric, meaning wounds could be easily checked and nothing could be seen through the dark fabric," she said. "It was all really useable stuff but with that added touch of luxury."
Samantha said she preferred having practical and personalised gifts, as flowers came to have a negative association.
"I'm not a flower fan and this is partly due to the influx of flowers during my cancer diagnosis and treatment. For me, flowers felt like a bereavement gift - the more flowers I received the more I felt like people were already thinking of my death," she said.
"Most of the flowers I received I never really benefitted from as the hospital did not allow flowers. So when I was discharged from hospital I was met with a house full of dying flowers and the pain of binning flowers and washing vases."
Samantha has since used the service to send gifts to others.
"When my best friend was diagnosed with breast cancer I knew straight away the place to go for a thoughtful non-flower cancer-friendly gift. I also lost a friend and bought a lovely thoughtful gift for her parents."
She added: "The winning aspect though is the packaging - I love beautiful packaging and I know that whatever I order will be sent direct to the recipient beautifully and lovingly packaged."
Anikka is raising funds for Macmillan Cancer Support, who helped her during her treatment. To support the charity visit its website.
Related