After a long day at work it can be difficult to find cooking inspiration, instead opting for another bowl of cereal or a takeaway, which isn't the best start for a healthy new year.
But now Whirlpool have designed an app that could do all the hard work for you, taking care of everything from recipe suggestions to turning on the oven when you forget.
Yummly 2.0 (the second iteration of the app) was shown at this year's CES in Las Vegas, and has come on leaps and bounds since the first version.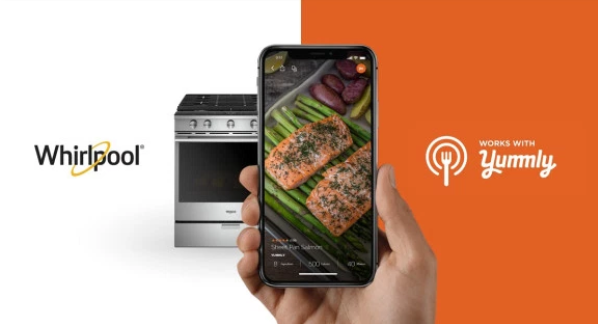 The app, which works on both iOS and Android, has lots of different features to help you around the kitchen, but our favourite has to be the ingredient recognition tool.
Using machine learning tech, the app has been fed a database of food images, meaning when you point it at the contents of your fridge (half an onion and a bottle of ketchup) it knows what you've got to work with.
It then files through a catalogue of two million recipes - taking into account your dietary requirements, allergies, tastes and flavour preferences that you have already told it - and giving you a dinner to cook.
You can even narrow it down further by time it takes to prepare, the number of courses, the type of cuisine, the occasion and nutritional benefits.
Brian Witlin, CEO of Yummly, said: "Yummly uses patented technology and proprietary data to understand food and taste, making it the ideal source for recipes tailored to specific taste preferences and dietary needs."
Then, if you are someone who has less of a problem coming up with ideas but finding the time to cook them, the meal scheduling will come in handy.
Those busy families who struggle to get dinner on the table for a certain time can schedule a recipe down to the exact minute you want to eat, it gets added to your calendar and sends you gentle reminders about when you need to start.
If you already have a Whirlpool oven, microwave, or other white goods in your home, you will also be able to take advantage of the appliance feature.
Letting you turn the oven on, change temperatures, settings, cooking time, and lots of other nifty features. It even has some degree of autonomy, sending recipe instructions straight from your phone to your device, so it starts cooking at the right time.
It is also useful for adding items to a digital shopping list when you know you are running low.
It is currently available in the Apple App Store and Google Play store.