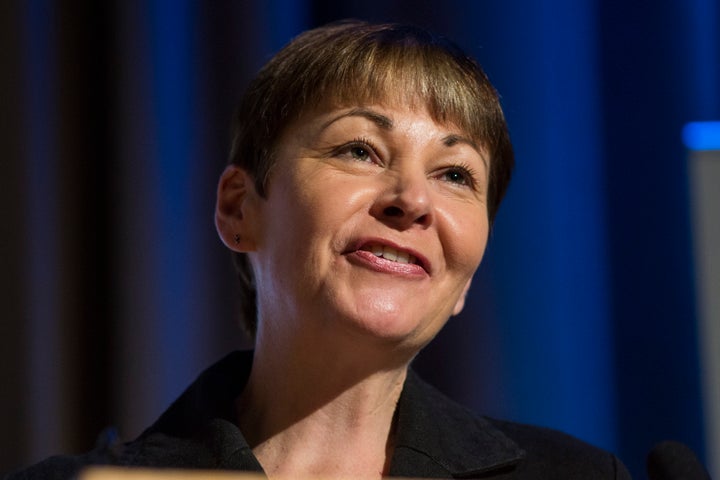 Caroline Lucas and Jonathan Bartley have been elected co-leaders of the Green Party.
The results were announced at the party's annual conference in Birmingham, following Natalie Bennett's decision to step down in May after four years as leader.
Lucas, who is the party's only MP, led the Greens from 2008 to 2012. Bartley is the party's work and pensions spokesman, and worked as a Conservative party researcher in the 1990s.
The pair gained 86% of first preference votes. Amelia Womack has been re-elected deputy leader.
Six times as many people voted as in the party's 2012 elections, Richard Mallender, chair of the Green party executive, told the conference hall.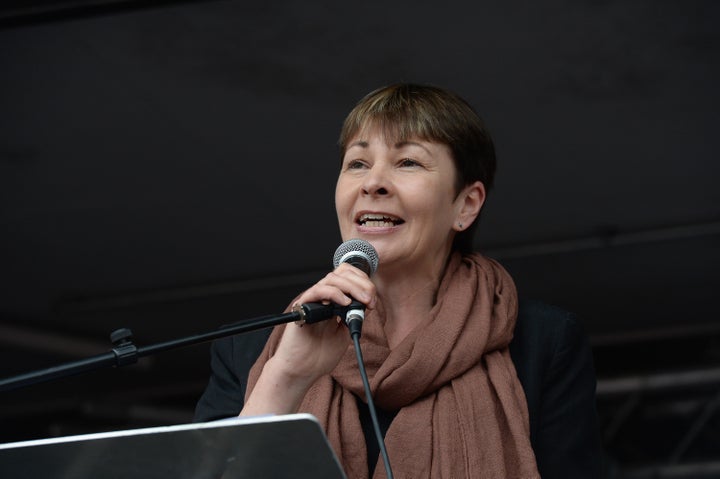 Addressing the conference, Lucas said that under Bennett's leadership the Green Party had "reached more people than ever before".
Bartley also praised the outgoing leader, and said her "tireless campaigning" had helped the Greens quadruple their votes.
He said he was proud to be the first of Britain's party leaders in a job-share, which he said demonstrated "both the power of working together and the importance of striking a healthy balance between work and family and other commitments."
Lucas used her speech to criticise an "out of touch" political class over Brexit.
"Our political class – so gravely out of touch that they are surprised when years of scapegoating migrants for our social and economic ills come home to roost."
They had caused a "divided country scarred in so many places by fear, inequality and hopelessness", she said.
Bartley denounced the UK's current voting system of proportional representation:
"One of the reasons people feel disaffected is because our democracy is broken. This country has a completely dysfunctional electoral system where – outside a handful of marginal swing seats – your views, your voice – and your vote – count for nothing."