The presenter, who now lives in Los Angeles, US, said it took over a week to decide on a name for her first child, who is now seven months old.
Deeley, 39, eventually had to get her mum to intervene because she and Kielty were reaching breaking point.
"We weren't talking to each other – it was awful, it was just horrific," she said during an appearance on 'Jimmy Kimmel Live' on 1 September.
"Everyone says: 'Oh when you see them you'll know' and we didn't know."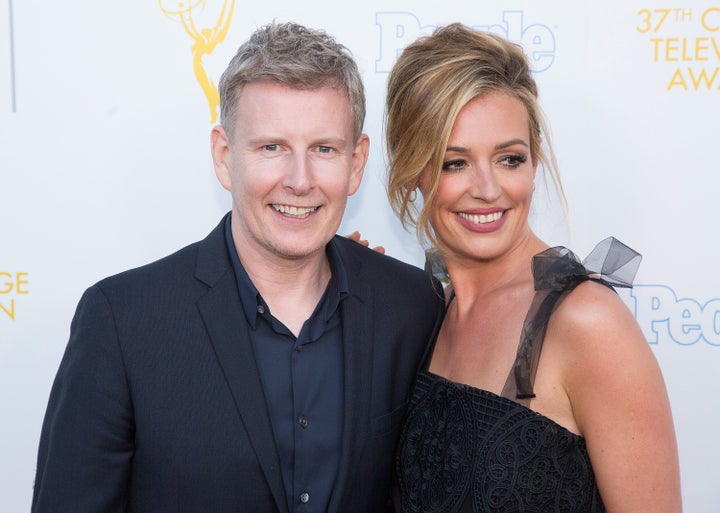 The 'So You Think You Dance' host admitted she thought Kielty was "going to have to file for divorce papers" over the naming saga.
After the birth, the couple left the hospital with their newborn wearing a tag that simply read 'Baby Deeley'.
"We'd talked about names, and we'd done the Post-it note thing where you come up with different ones and you put them in different orders," explained Deeley.
"And then we're kind of old for parents, so everybody else has stolen all the good names."
Deeley wanted a simple name, while she said her husband – who she married in 2012 – was thinking of something more "out there".
The rift was eventually ended when Deeley's mum asked what they would have called a girl, and they agreed Milo.
Deeley summed up: "So she said, 'Why not call him Milo? Milo's a boy's name. What do you think?' So we did all the looking up on the Internet, and he's an Olympian god/hero who saves somebody — it's all very nice."
Whether you're looking for a name that is 'cool', 'cute', 'pretty', or 'unique', our Baby Name Generator is here to inspire you. Discover the meaning of your favourite name, browse the 100 most popular baby girl names and baby boy names in England and Wales, or let our Random Name Generator throw up an unusual suggestion.