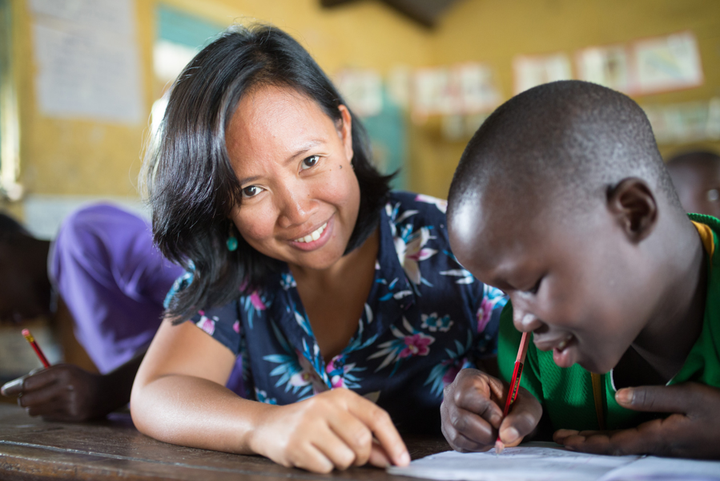 Dr Maria Uyvico did more than just perform the first ever emergency C-section in Mugu District Hospital whilst volunteering in Nepal. Determined to improve the healthcare available for women and girls, she also repaired the doors and roof, and fixed broken beds.
In the developed world a C-section is a routine procedure, but until Dr Uyvico set up a functioning operating theatre and mentored local doctors to carry out the operation, they hadn't ever been done in this remote region - and patients were dying as a result.
That wasn't her only success. Her hands-on approach meant she threw herself into a whole variety of jobs during her two-year placement: she taught basic ultrasound skills, performed regular gynaecological check-ups, plus did vital odd jobs around the hospital.
Dr Uyvico, who moved from her native Philippines to the foothills of the Himalayas, said:
"Volunteering is my way of giving back. It changes our thinking, gives us a broader perspective and pushes us to look for possible solutions."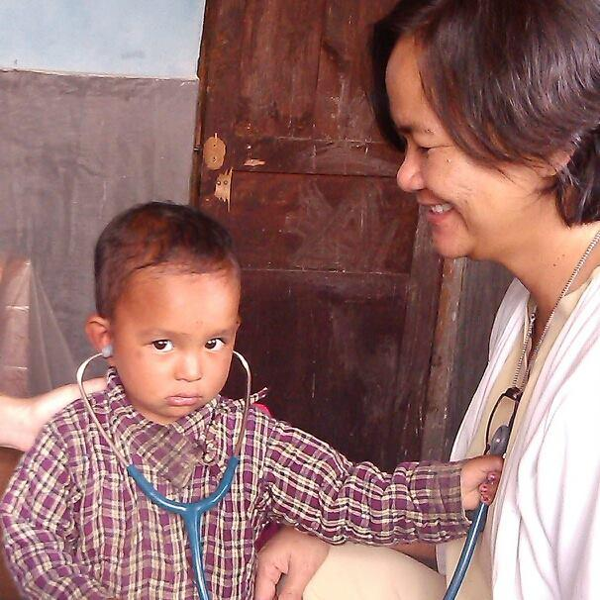 Volunteers around the world tackle challenging issues on a daily basis: from empowering marginalised farmers in India to fighting to get girls back into school in Uganda. The work they do often goes on behind the scenes, but its impact is life-changing.
Dr Uyvico is just one of over 150 remarkable volunteers nominated for the 2017 VSO Volunteer Awards, out of thousands more bringing real change to some of the world's poorest communities every day. Their achievements show what is possible when we work together in service of a cause bigger than ourselves.
We marked International Volunteer Day on 5th December by celebrating the 28 finalists and eight overall winners of the Awards in a ceremony at the Royal Geographic Society in London.
This was a fantastic opportunity for us to publicly recognise the extraordinary impact of ordinary people who have made a difference.
People like Stephanie-Marie Müller, who left her job in HR to support women farmers in Bangladesh to increase their crop yields and join cooperatives – in some cases tripling their household income as a result.
Or Emmanuel Opare from Ghana, a youth volunteer on the UK government funded International Citizen Service (ICS), who worked on an education project in his own country that led to an increase in the attendance and participation of school children.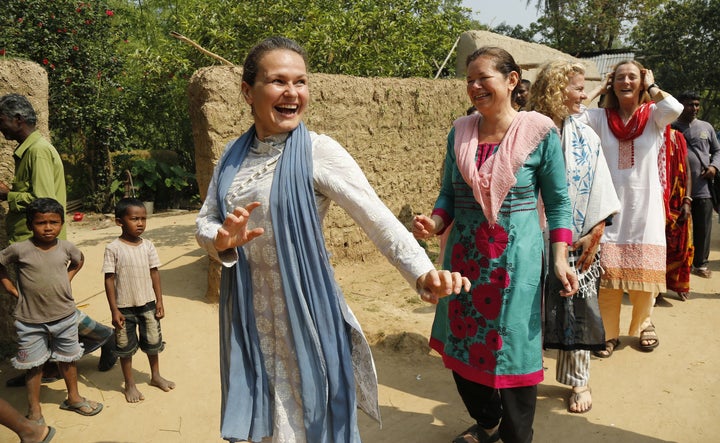 At VSO, we've always believed that people are the best agents of change. Our volunteers integrate themselves into some of the world's most marginalised communities, building meaningful relationships and involving local people to achieve the development outcomes that are right for them.
Volunteering brings together people with different backgrounds, expertise and experience to generate new ideas, new insights and new ways of accomplishing our mission of a world free from poverty.
As this year draws to a close, I can't help but wonder who will be nominated for the 2018 VSO Volunteer Awards.
Are you looking to create positive change? Do you want to be part of a global network of active citizens and volunteers helping to deliver a fairer world?
Next year, perhaps it could be you.