The latest incident in the house, which aired on Wednesday (24 August) night's episode of the Channel 5 reality show, saw Bear clash with Renee Graziano once again - this time over a hidden mask.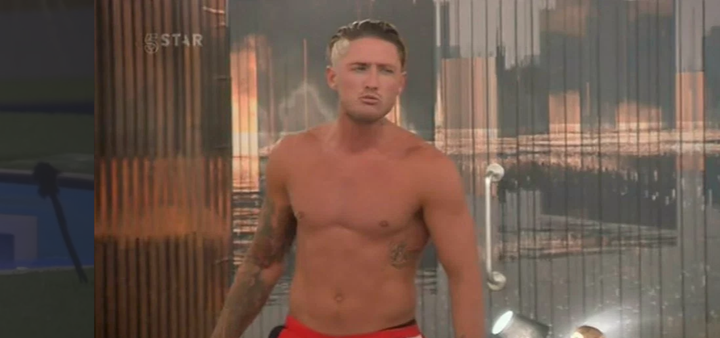 Bear exploded when Renee played a prank by telling him Samantha had walked out of the house in possession of his 'lucky mask', that had been given to him by evicted housemate Chloe Khan.
Little hid he know that Renee had actually hidden it under the sofa, and raged at her: "That's not even funny, that was something special. That was my property and I want it back."
As Renee suggested it could still be in the house, Bear issued a stark warning, telling her: "I hope so for your sake."
The 'Mob Wives' star then blew up at him, raging: "Is that a threat?!", at which point Bear was called to the Diary Room to cool off, with Big Brother questioning what exactly he meant with his words.
He was also told off by bosses earlier in the episode for pouring a tin of canned tomatoes in Aubrey O'Day's bed, after she's taken revenge on him for throwing a custard pie in her face during a task.
Earlier this week, a report claimed Bear has actually received four official warnings from Big Brother that have not been aired.
This comes after 'CBB' viewers were furious to discover that Samantha Fox was on the receiving end of a prank from Bear that left her "wearing an eye-patch for half a day", which also didn't make it to air, leading some viewers to accuse the show of being "fixed" in his favour.
The former Page 3 model made the revelation during her eviction interview, telling Emma Willis: "My contact lens went to the back of my eye, I had to see the medic, get that out, wear an eyepatch for half a day.
"I thought I'd lost my eyesight. It was really bad."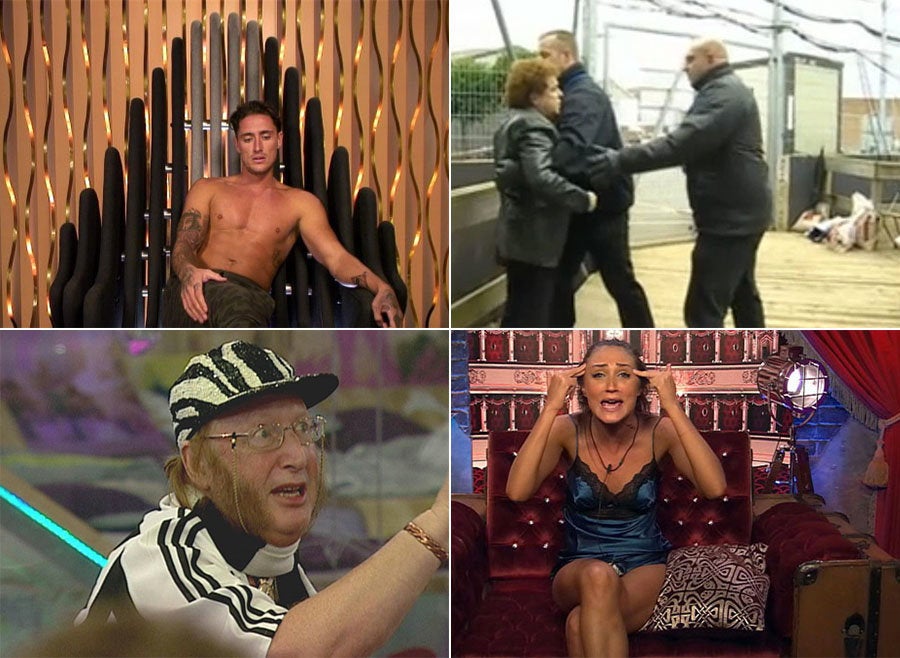 12 Epic 'Celebrity Big Brother' Outbursts And Tantrums