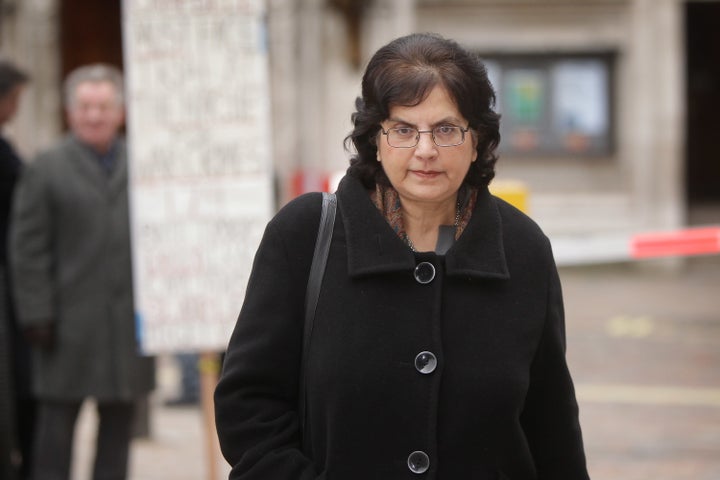 Social workers judged an unaccompanied child migrant as too old to access certain rights because they picked an expensive brand of hair gel, a report has said.
The Lords EU Committee report found a "pervasive disbelief and reasoning for disbelieving children about their age which did not stand up to scrutiny (for example, the child chose the most expensive brand of hair gel)."
It said that "arbitrary" measures were often used to assess the age of child migrants, including "social media profiles that show friendships with over 18s".
If unaccompanied child migrants are judged to be over 18 they lose the right to education and to be settled in a family environment.
The paper described a "culture of disbelief" among referees. Rules governing the assessment of child migrants, according to the report, were routinely ignored.
It described the plight of one migrant - identified as "A" - who was assessed as 25, nine years older than he claimed, in a half-hour assessment a practitioner from the Children's Society described as unlawful. A was sent to adult asylum accommodation.
"He stayed there for a month and found it very difficult. One man slept in his bed and then threatened him. A was so scared that he slept in the park for the night", the report said.
127 minors were found classified as adults in UK detention between 2010 and 2015. Some had been held in dentention centres for months, in conditions they described as "distressing".
Elsewhere, the report urged the UK government not to treat unaccompanied migrant children as 'someone else's problem" and called the reluctance of the UK to take in its fair share of child migrants, particularly from French channel ports "deplorable".
It described the conditions in which children lived in these ports as "dreadful", "squalid", "totally inadequate" and "wholly unsuitable".
There were 3,043 applications from unaccompanied asylum-seeking children in the UK in 2015, an increase of 56 percent since 2014

There is an uneven distribution between local authorities in the UK. Croydon

cares for

412 unaccompanied migrant children; many others contain none

The treatment of young migrants has led them to distrust authorities, and left them exposed to smugglers and human traffickers

As many unaccompanied migrant children enter EU countries without making asylum applications as those that do

There were 10,000 missing unaccompanied children in the EU
Baroness Prashkar, chair of the Lords EU Committee, said they found "a clear failure among EU countries, including the UK, to shoulder their fair share of the burden".
"We deeply regret the UK Government's reluctance to relocate migrant children to the UK, in particular those living in terrible conditions in the camps near the Channel ports."
In May David Cameron relaxed his stance on accepting child migrants to the UK, saying it would take more of them in.
Previously the UK only took children directly from refugee camps in Syria and its neighbours.
The report also called for an independent guardianship scheme to which would police standards for unaccompanied migrant children in the UK.
A Home Office spokesperson said, responding to the report:
"By legislating through the Immigration Act 2016 we have made crystal clear our commitment to bringing vulnerable children from Europe to the UK.
"More than 20 children have been accepted for transfer to the UK since the Act was given Royal Assent and the majority of these have already arrived. We are consulting with local authorities across the country to confirm available capacity and ensure appropriate support systems are in place.
"We are also in active discussions with the UNHCR and the Italian, Greek and French governments to strengthen and speed up mechanisms to identify, assess and transfer children to the UK and ensure this in their best interests."
Popular in the Community