In the latest in our WISE WORDS interview series - where stars from a whole range of fields share the important life lessons they've learned along the way - we're posing some of the big questions to Chris Geere.
Ever since his first role as a German soldier in Steven Spielberg's 'Band of Brothers' TV epic, Chris Geere's career has gone from strength to strength.
'Waterloo Road' fans will recognise him as Matt Wilding, but he has made a bigger mark in the US, where he currently stars in romantic comedy 'You're the Worst'.
The show is centered on Jimmy, a self-involved writer, and Gretchen, a self-destructive Los Angeles PR executive. These two toxic personalities meet one another at a wedding and embark on an attempt at a relationship.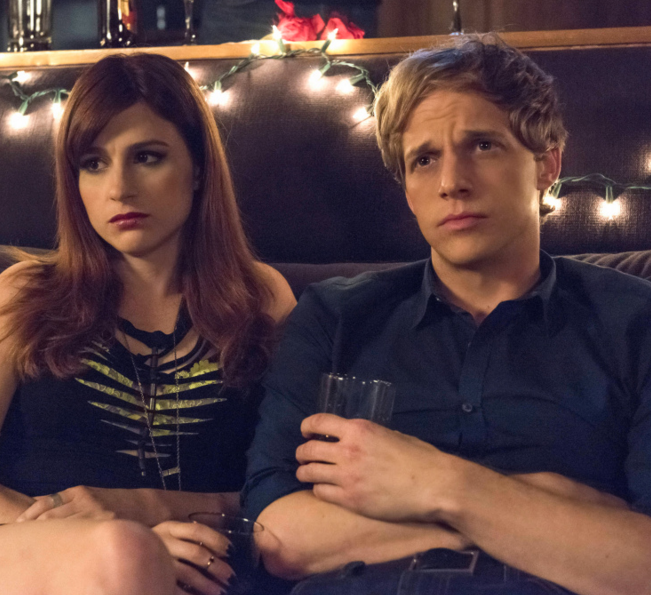 To mark the show's arrival on 5Star, Chris talks to HuffPostUK about the new responsibilities that come with fatherhood, and how he still harbors a dream to be the next Doctor…
What do you do to switch off from the world?
I head to the gym. I'll do anything to remind myself it's not all about the booze. Living in LA has definitely helped. Being out in the fresh air, taking steps, getting out as much as I can. It's very easy to stay in these days but I force myself out.
How do you deal with negativity?
We're in a generation of people speaking their minds, hopefully it's a phase. I've luckily rarely had to deal with it, I seldom say anything too controversial, but I've always thought the best response is, "You are entitled to your opinion, but you don't need to mean." And if all else fails, just don't rise to it.
When and where are you at your happiest?
When I'm with my family, and we're all together. Cooking a roast, having a glass of wine, my son is there playing with his toys, and the fire's on. I'm very British.
What was the best piece of advice you've ever been given?
Don't speak unless you believe you will benefit the situation. There are very few battles we need to wage, but those we need to win, we have to commit.
What's been the hardest lesson you've had to learn?
Don't take things personally.
What would you tell your 13-year-old self?
Experience as much as you can. Don't play it safe. I played it safe, when I was younger and I didn't need to. And get a good balance in your life.
What 3 things are still on your to-do list?
Run the London marathon; become the next Doctor Who - these are dreams, right? - and buy an Aston Martin.
What do you think happens when we die?
I hope, something. I'm very spiritual, not religious, but I like to think something else comes along, to which we can apply the lessons we've learned. Is there a heaven? Who knows?
When have you felt that we are in the presence of something bigger than ourselves?
Most days, when I'm at a crowded tube stop, or a football match. I look at all those people, and I wonder – what have they all done today?
What quality do you like to bring to your relationships?
Compromise, honesty, keeping things fresh, especially in a happy marriage - being prepared to try new things.
What keeps you grounded?
My family, old and young. When you're on set, and you have your coffees delivered, it doesn't take long to forget about real life. And then you head home, and it's about changing nappies. I have a role in each of these - actor, husband, brother, uncle and son. I have responsibilities that come with each.
What the last act of kindness you received?
All the people around me this morning, hearing me talk non-stop, very accommodating.
You're The Worst, Thursdays from 10pm on 5Star from 7 April.