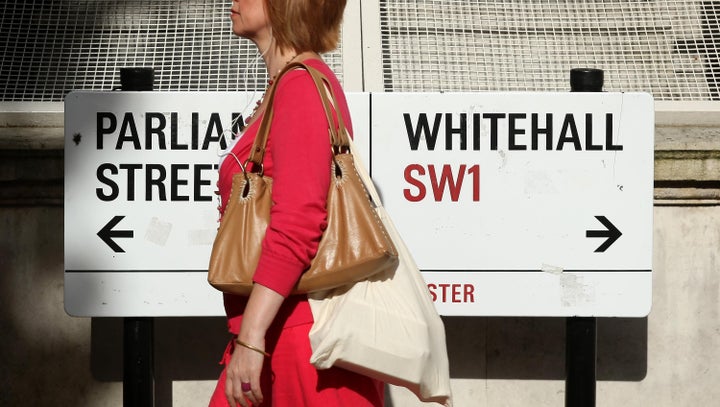 Temporary civil servants are earning as much as £1,000 a day, a Commons Committee has revealed as it urged the Government to "get a grip" on spending.
A report from the Public Accounts Committee has shown the amount of money the Government is spending on temporary staff has grown by up to 90% since 2011-12.
The £1.3billion spent on temps and consultants last year comes despite a squeeze on public finances, and the Committee blasted Government departments for not planning their workforce needs better.
Meg Hillier MP, Chair of the PAC, said today: "Funds that could be spent on services are instead going to pay costly and avoidable bills for staffing. This is simply not good enough.
"There is a place for buying in expert advice and using temporary staff if there is a skills gap but departments first need to be sure they do not have access to these skills in-house. Getting this wrong costs the taxpayer dear.
"Filling permanent roles with temporary staff is short-sighted and does nothing to address underlying skills shortages in the civil service, nor to develop its expertise. When temps leave, valuable experience leaves with them.
"The government needs to get a grip, identify where skills are lacking in-house and put a proper plan in place to deliver those skills through the recruitment and development of high quality, permanent staff."
The total number of civil servants employed by the Government has dropped from 527,500 in 2010 to 439,300 in 2015.
Alongside this, there has been an increase in the spend on temporary staff, with many being used to fill skills gaps, according to the PAC report.
In May 2015, 47 staff were being paid £1,000 per day, although that figure had dropped to 32 by February this year.
The Committee has called on all Government departments to produce a five-year plan outlining their future staff requirements in order to recruit suitable workers – instead of paying over the odds for temporary staff.
Commenting on the report, which was published today, Labour's Deputy Leader Tom Watson said: "We've got a government that claims to spend taxpayers' money wisely but wastes huge amounts of cash on temporary workers, some of whom are paid a thousand pounds a day.
"The amount the government spends on short term staff is rising significantly because it isn't recruiting civil servants with the right skills. Poor planning by the cabinet office is costing UK taxpayers dear."