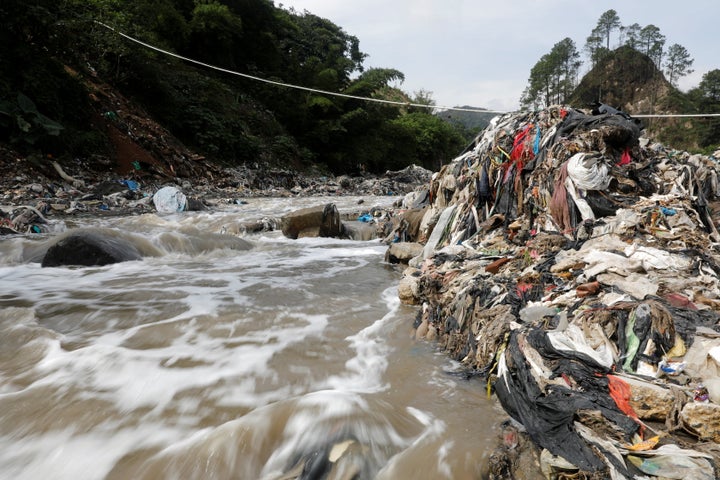 Oceans just hit their hottest ever temperature due to global warming, proving once again that the climate crisis is here.
The EU's climate change service, Copernicus, has just revealed that the average daily global sea surface temperature beat a 2016 record this week, with waters reaching 20.96C.
This is much higher than the usual temperature for this time of year. It normally peaks in March, so August's highs are creating concern about what will happen next spring.
This is particularly alarming because warmer ocean waters are less able to absorb CO2, meaning those emissions will stay in the atmosphere.
But, amid this terrifying news, there are optimistic signs that change is coming – so we mustn't feel hopeless.
Only on Monday, the Ocean Cleanup – a non-profit environment group which extracts floating rubbish before it can reach the sea – revealed they had reached a new record in Guatemala.
In a Twitter post shared on Wednesday, the team dubbed it the "biggest catch so far", explaining they had removed 85 truckloads of waste in a single day from Rio Las Vacas, a heavily polluted river.
In a comment below its post, the organisation explained: "Our goal is to recycle as much trash as possible and to reduce the chance of its re-entering the environment. All the trash removed from the river is weighted on-site to determine the total catch quantity. Then it will be passed on to local waste management authorities."
On Twitter, the clip was watched more than 350,000 in less than 48 hours, while on Instagram it racked up more than 40,000 likes, with many users commenting on their "epic work".
In other mood-boosting environmental news, a Geneva nonprofit, Free-Go, has rolled out free access fridges accessible from the street where people can exchange food which might otherwise go to waste.
It has helped save three tons of food going to waste in the last year.
Meanwhile, France has also decided to end non-essential printing of paper receipts this month in the name of the environment.