We don't have long left until pubs are open indoors – so until then, you might want to have a go at making cocktails at home.
Hotels and bars across the UK have shared some simple recipes with HuffPost UK that shouldn't be too hard to master. The second drink always tastes better, anyway. Drink responsibly, but enjoy!
1. Beach Vibes
Imagine the sweet whoosh of sea waves with this rum-based delight named The Bastion Beach. The recipe is from The Shankly Hotel in Liverpool.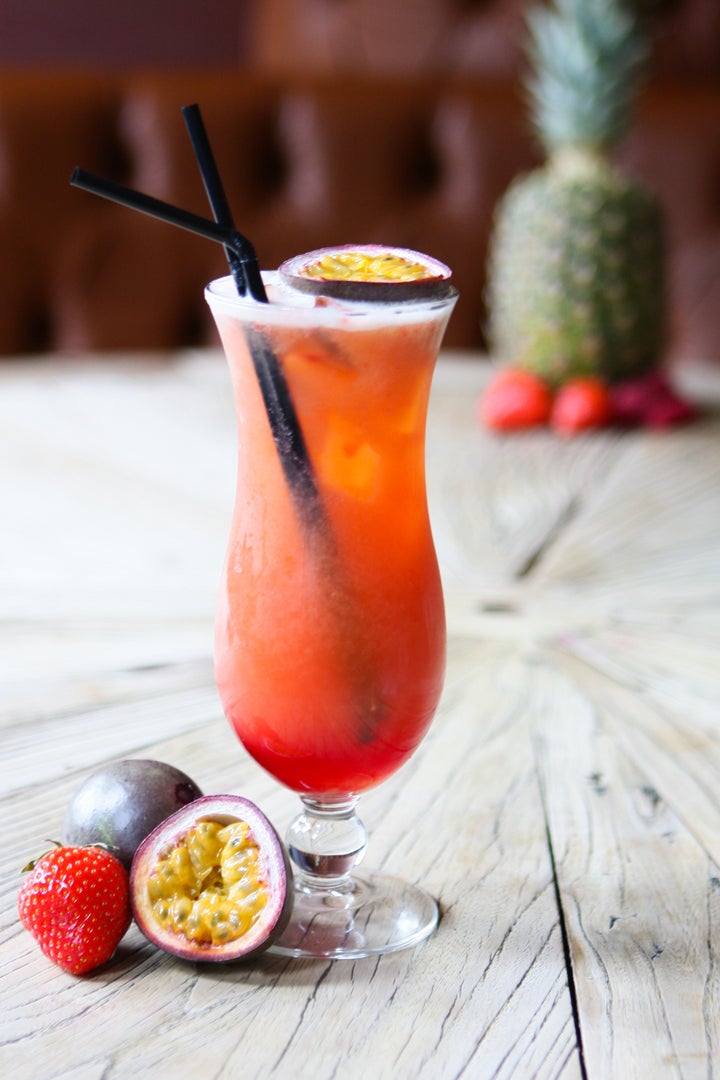 Ingredients:
25 ml Bacardi Carta Fuego
25 ml Bacardi Carta Blanca
12.5 ml passion Fruit syrup
12.5 ml strawberry syrup
25 ml orange juice
12.5 ml cranberry juice
Muddled strawberries
Method: Shake all ingredients and pour over clean ice in a hurricane glass, garnished with half a passion fruit.
2. Flower Power
Transport yourself to an English country garden with this melon liqueur-based cocktail inspired by the Chelsea Flower Show. The recipe was provided by Sopwell House.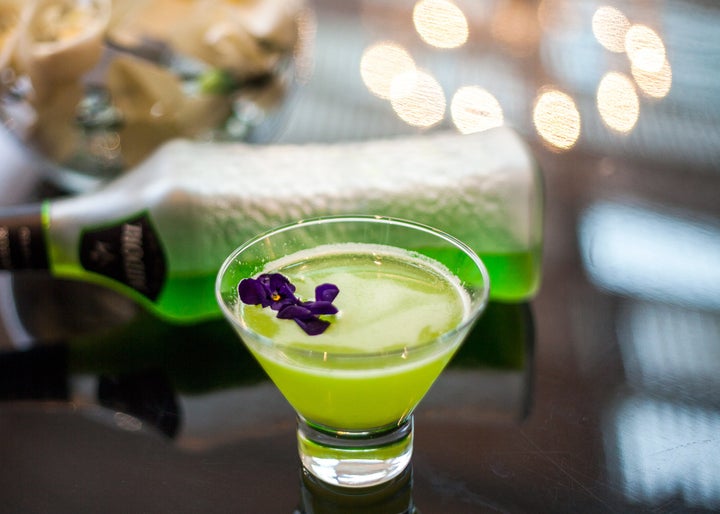 Ingredients:
40ml Midori
15ml fresh lime juice
20ml apple juice
Garnish: Edible flower
Method: Prepare a martini glass with ice. Add the Midori, fresh lime juice and apple juice to a cocktail shaker and combine. Pour into the prepared glass, garnish with an edible flower if you have one, and enjoy.
3. A Sailor's Tipple
According to the maestros at Bohemia Bar and Restaurant in Jersey, this cocktail was originally served to sailors to combat scurvy. It won't help with Covid-19, but it sounds tasty nonetheless.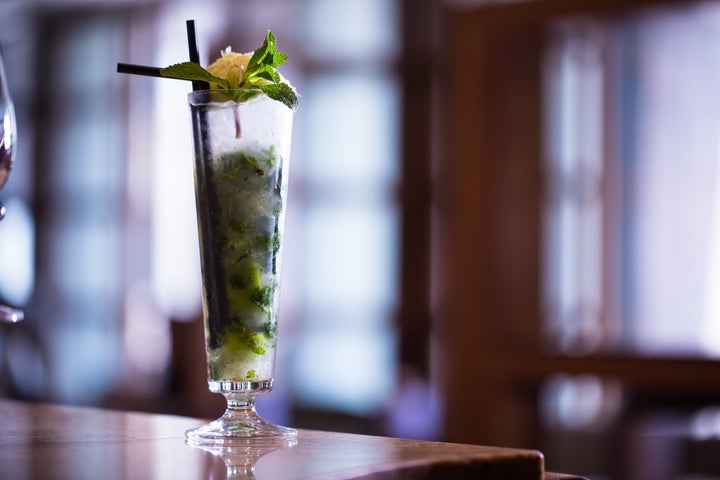 Ingredients:
50ml gin
25ml lime cordial or fresh-squeezed lime juice
1 wedge of lime
Method: Shake ingredients together with ice cubes and strain into a glass. Garnish with a wedge of lime.
4. Candy Floss Magic
This candy floss-inspired drink will have you reminiscing about funfairs in no time. Recipe by The Ivy in the Lanes in Brighton.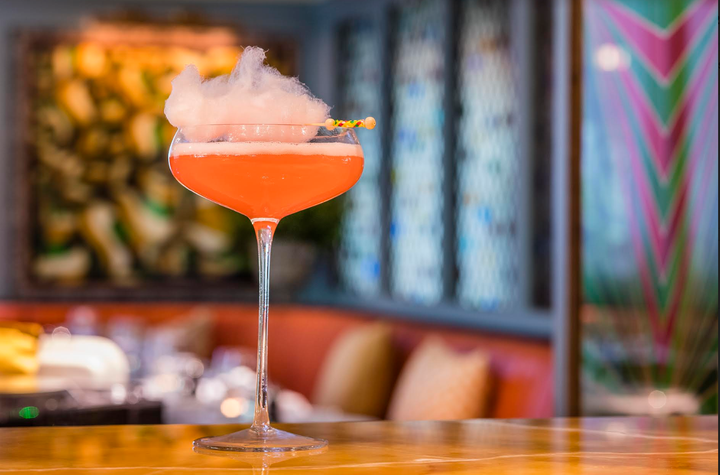 Ingredients:
20ml Havana 3-year-old rum
Rose juice
Grenadine
Champagne/Prosecco
Method: Combine first three ingredients, shake and strain, top up with Champagne (or Prosecco). It's usually garnished with candy floss on a stick, but we're guessing that could be quite hard to get hold of right now.
5. Whisky Wonder
This whisky and beetroot-based delight will put hairs on your chest. Recipe provided by Scotland's Fairmont St Andrews.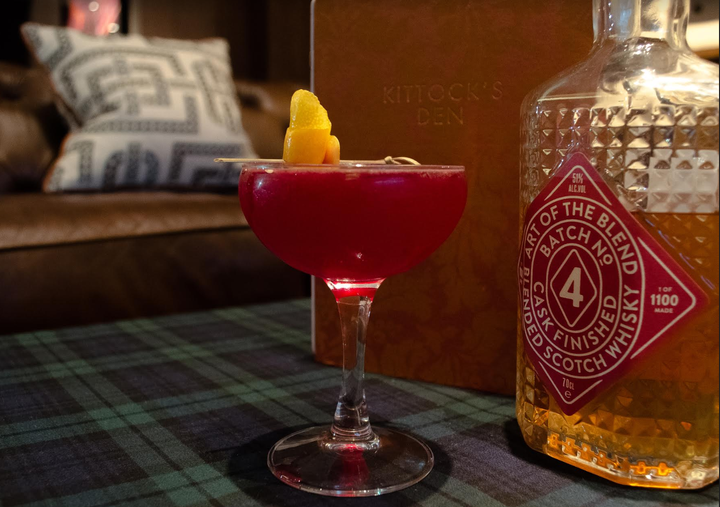 Ingredients:
35ml Eden Mill (or another Scottish blended whisky)
15ml Disaronno
26ml organic beetroot juice
1 whole lemon juiced
Dash of sugar syrup
Dash of gingerbread syrup
Method: Chill cocktail glass with ice. Mix all ingredients with ice in a shaker then discard ice from glasses. Strain into glass and add garnish of lemon peel.
6. Berry Nice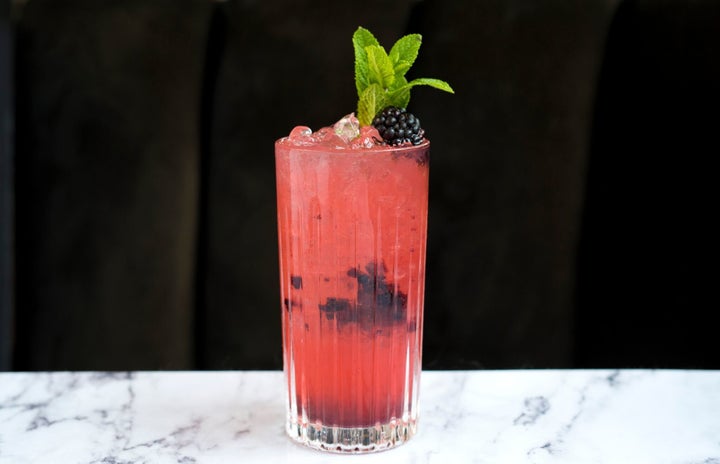 Ingredients:
3 blackberries
50ml vodka
10ml sugar syrup
25ml ginger cordial
15ml lime juice
Fever-Tree ginger beer
Garnish: blackberry, mint sprig
Method: Place three blackberries into the glass and muddle (crush with the back of a spoon if you don't have a muddler). Add the vodka, sugar syrup, ginger cordial and lime juice to the glass and stir with some cubed ice. Top with ginger beer and more ice if you need it. Garnish with a blackberry and mint.
7. Breakfast Bonanza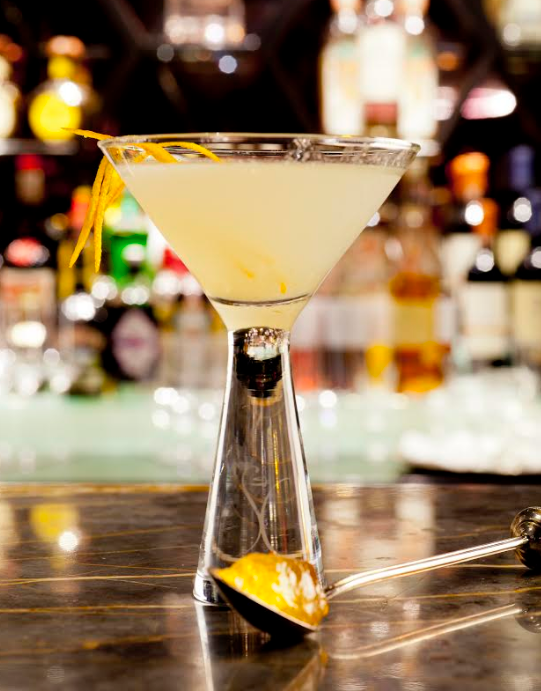 Ingredients:
50ml good quality gin
15ml Cointreau
15ml fresh lemon juice
One good spoonful of orange shredded marmalade
Method: Add all the ingredients into a shaker, stir to dilute the marmalade before adding ice – this prevents the marmalade crystallising. Add ice and shake.