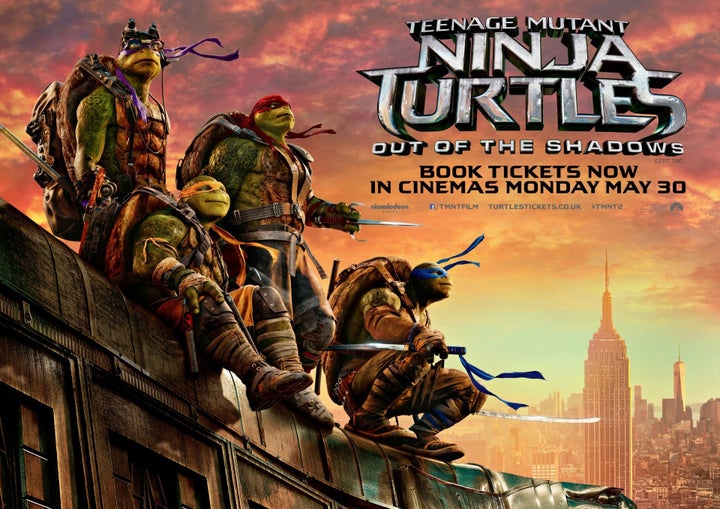 The heroes in a half-shell are back in 'Teenage Mutant Ninja Turtles: Out of the Shadows' and to celebrate the release in cinemas May 30, we're taking a look at each turtle and their newest enemies, Beebop and Rocksteady, whilst giving you the chance to win an awesome selection of gadgets.
Keep up with your gang with a state of the art ipad mini (complete with a turtletastic smart cover & £25 iTunes voucher), Go Pro camera, Beats headphones, beanie, iPod shuffle and Bluetooth speaker (all in turtle green) and an awesome pizza oven!
Michelangelo, Donatello, Leonardo, and Raphael return to theaters this summer to battle bigger, badder villains, alongside April O'Neil (Megan Fox), Vern Fenwick (Will Arnett), and a newcomer: the hockey-masked vigilante Casey Jones (Stephen Amell). After supervillain Shredder escapes custody, he joins forces with mad scientist Baxter Stockman (Tyler Perry) and two dimwitted henchmen, Bebop (Gary Anthony Williams) and Rocksteady (WWE Superstar Stephen "Sheamus" Farrelly), to unleash a diabolical plan to take over the world. As the Turtles prepare to take on Shredder and his new crew, they find themselves facing an even greater evil with similar intentions: the notorious Krang.
Leonardo
Leonardo is named after celebrated Italian artist and inventor, Leonardo Da Vinci, he's the cool calm natural leader of the turtles, comfortable with responsibility of being the oldest brother. "Leo" is 6' 5" tall and wields his steel katana swords with deadly accuracy. A turtle you can trust to have your back.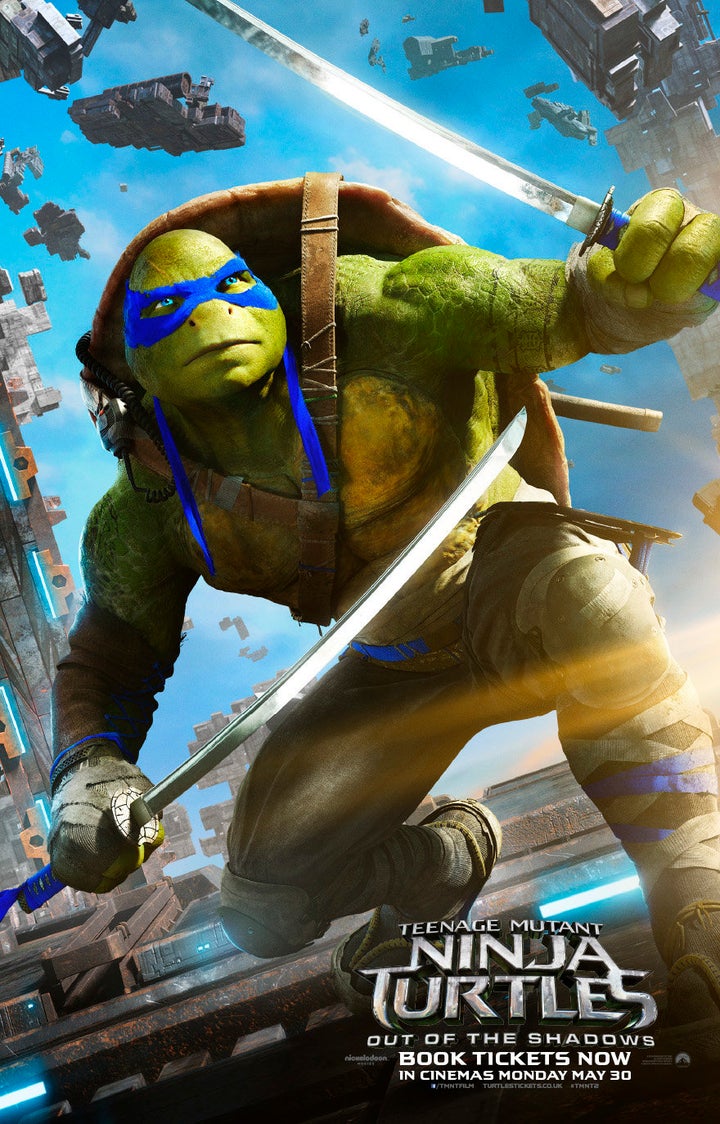 Raphael
Raphael, the rebellious "bad boy" of the group. Donning a fierce red mask, this is a turtle that isn't afraid to say what he thinks, it's fair to say "fear" doesn't enter his vocabulary. Sometimes nicknamed "Raph" and named after renaissance painter, Raphael, his feisty personality stokes him up for any fight and you can ensure he'll be by your side till the end.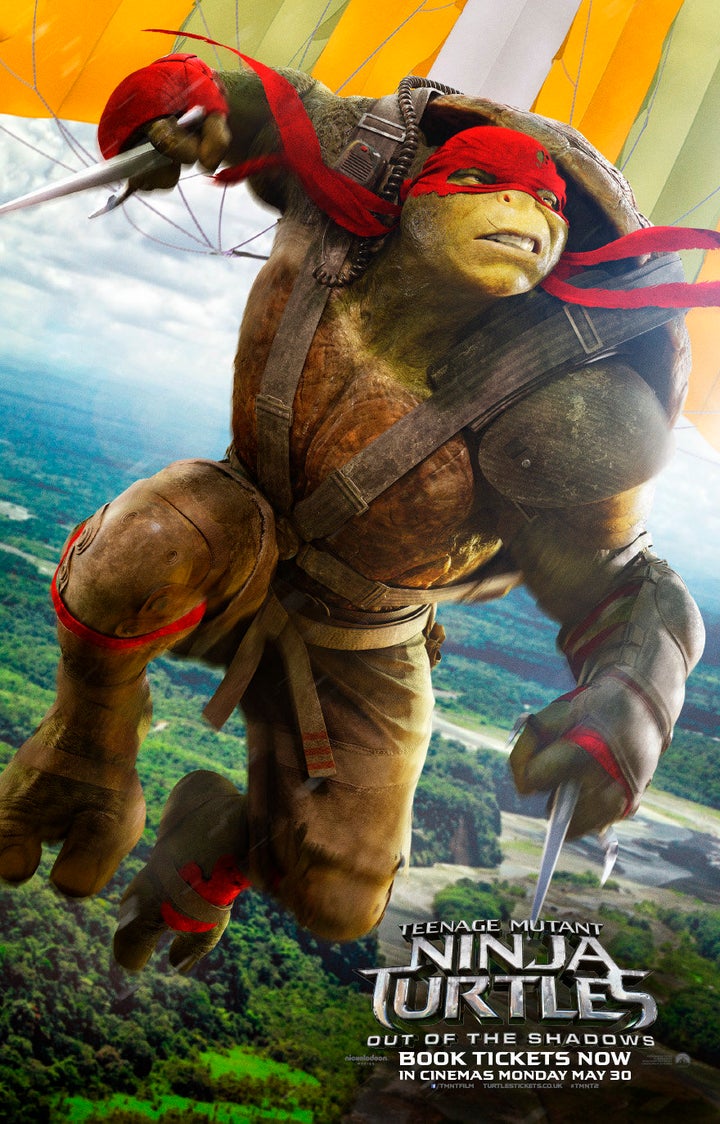 Rocksteady
Enemy to the turtles and henchman to Shredder, Rocksteady, is a pretty intimidating guy especially as he's a mutated Rhino. Armed with a baseball bat as well as his horn and tough skin, this is one baddie that will stop at nothing to defeat the turtles.