A mum has written a blog post reminding people of the impact using the word 'retard' as a joke has on disabled families.
Parent blogger Constance Hall has written the post, titled 'The R Word' following two separate incidents with Australian tennis players Bernard Tomic and Nick Kyrgios this week.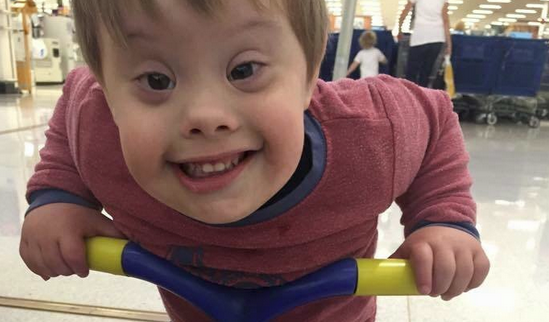 Talking about waiting for his opponent to arrive he said: "Yeah I did get to the court prior to him, very early and unfortunately I had to stand on court like a retard."
Hall was particularly affected by this comment because her close friend Kat Abianac has a son, Parker, who has Downs Syndrome.
Upon hearing the comment, Abianac explained to Hall: "He wasn't saying 'fuck wit', he wasn't saying 'dickhead'. He was saying that the biggest loser you can be is a retard."
Hall said: "My heart broke. Not just for Kat, not just for Parker. But for anybody with a disability, for all of us and our ignorance."
Hall wants to encourage people to think twice about why they are using the word and the impact this has on the disabled community: "Now I used the word retard, Kat has even admitted that she used to use the word retard."
Abianac has now started a petition calling for Tomic's sponsors - NIKE and Head NV to boycott him.