If we ever had any reason to be optimistic about humans not totally destroying the planet we need to all live on, let's have a brief reality check.
A new study has shockingly revealed that between 80-100% of coral reef north of Port Douglas in Queensland (marked on the map) is now dead as a result of coral bleaching.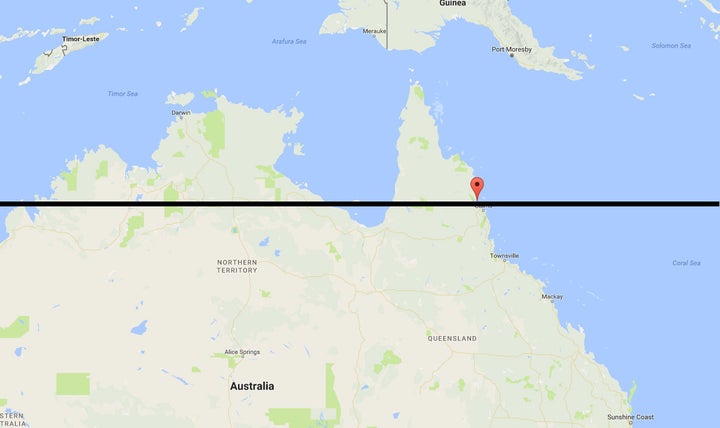 Professor Andrew Baird said: "What we're seeing now is lots and lots of dead corals…There's not much coral at all, north of Port Douglas."
They said it was already clear that this event was much more severe than the two previous bleachings in 2002 and 1998.
Coral bleaching takes part in three stages, and leaves the coral without protective algae tissue, causing it to die.
This happens in cases of extreme environmental stress, and put simply, there is a very slim chance of it rejuvenating, according to Professor Baird.
"The scale of the event around Lizard Island and further north was so large," he said.
And with the current trajectories of carbon dioxide and ocean temperatures rising, he predicts other healthier areas further south will be in a similar condition as soon as 2017.
"Tragically, this [the North] is the most remote part of the Reef, and its remoteness has protected it from most human pressures: but not climate change."
And it seems it's only gone downhill from there.
Related