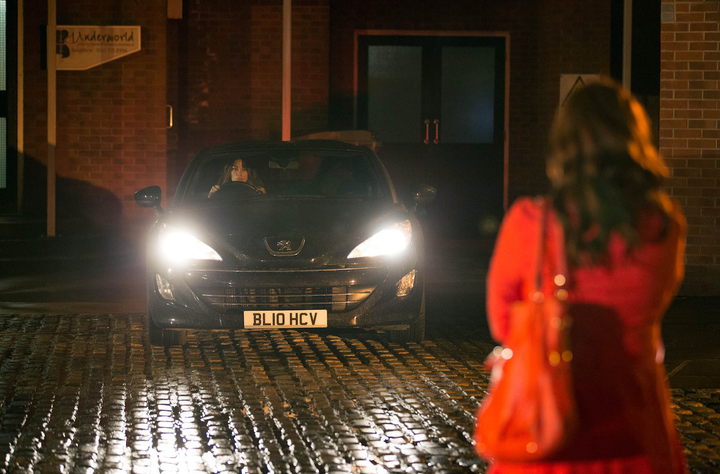 A distressed Carla was seen getting in her car and attempting to drive away from Weatherfield, however, Tracey Barlow - who much to her own disappointment, wasn't responsible for wrecking the nuptials - couldn't resist stopping to wave off her rival.
Alison King's character then drove straight towards her, swerving at the very last second, and causing a giant crash that puts a number of the street's residents' lives in danger.
As her car careered into the shop, Tyrone and Fiz were also caught up in things, and their van went straight into the newly-built Platt family granny flat. Yes, the one Callum is buried under.
Naturally, the shock turn of events stunned viewers:
Bosses are still remaining tight-lipped on exactly how the body will be found, but we do know that the Platts are immediately named as suspects.
The Huffington Post UK recently sat down with the 'Corrie' cast to chat about the big reveal. Watch the video below to see what they had to say…