'Coronation Street' fans are still recovering after a devastating Friday evening episode which saw Kylie Platt stabbed on the cobbles, and die in her husband David's arms.
Both actors, Paula Lane who plays Kylie and Jack P Shepherd who plays David, were praised by viewers for their work in the heartbreaking scene, which saw David attempt to comfort his dying wife while he faced his own grief.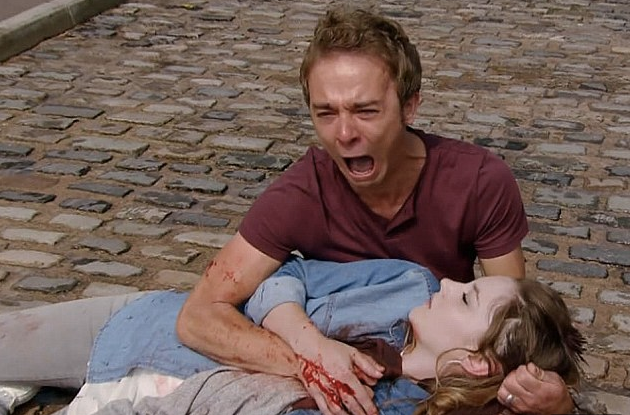 "I'm an emotional wreck," wrote one fan on Twitter, which was a fair summary of many of the comments.
Did you watch 'Coronation Street's tragic farewell to Kylie? Let us know your thoughts below.
Speculation had been mounting for weeks as to how Kylie would meet her untimely end, until last night's double episode revealed it would be at the hands of Clayton.
Kylie spent her last few moments asking David to look after Gemma, who had also been knocked unconscious in the fatal scuffle, and their children.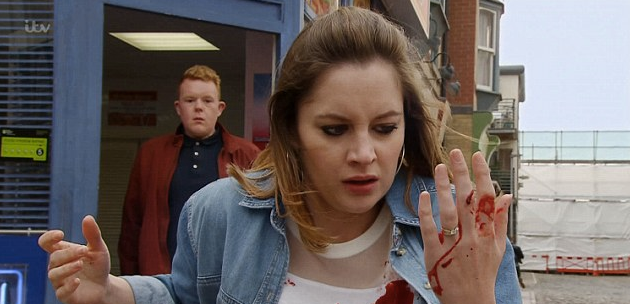 Both actors previously revealed that they found their farewell scene very difficult to film. Jack told 'This Morning' that his "tears were real".
Paula Lane had announced her intention to leave the soap back in February, but she didn't know then scriptwriters were already planning her tragic exit.
Tap the first picture below to open our slideshow: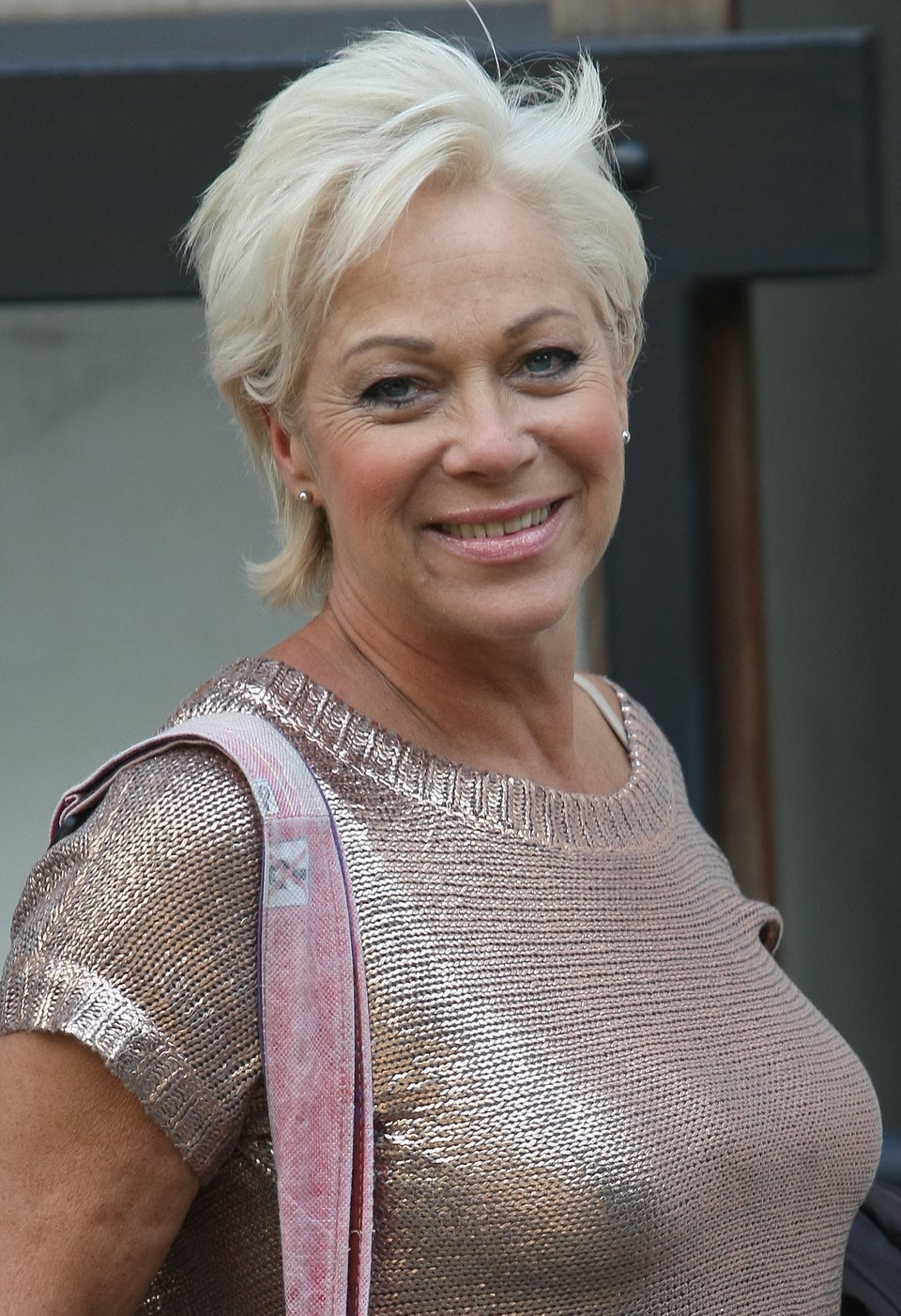 Coronation Street - Where Are They Now?
Popular in the Community