At least 1,228 people have now died in the UK after contracting coronavirus – an increase of 209 in 24 hours.
It is the second–largest jump in cases so far, following the news on Saturday that deaths had increased by 260 in one 24–hour period.
The latest figures released by the Department of Health and Social Care show that a total of 127,737 have now been tested, with 19,522 testing positive. One week ago, on March 22, the total stood at 5,683.
The number of deaths is correct as of 5pm on Saturday, March 28, while the number of tests and positive cases is correct as of 9am on Sunday, March 29.
The news comes hours after cabinet minister Michael Gove warned that the current coronavirus lockdown had no "fixed" end date, and depended entirely on how well the public adhered to guidelines.
"There are different projections as to how long the lockdown might last," he told Sky News' Sophy Ridge on Sunday.
Professor Neil Ferguson, one of the key experts advising the government on the spread of the virus, told The Sunday Times the lockdown would likely have to remain in place until June.
Asked about Ferguson's prediction, Gove said: "It's not the case that the length of the lockdown is something that is absolutely fixed.
"It depends on all of our behaviour. If we follow the guidelines, we can deal more effectively with the spread of the disease."
Today's announcement of number of deaths takes the total 21% higher than the equivalent figure yesterday. The day-on-day percentage increase yesterday was 34%.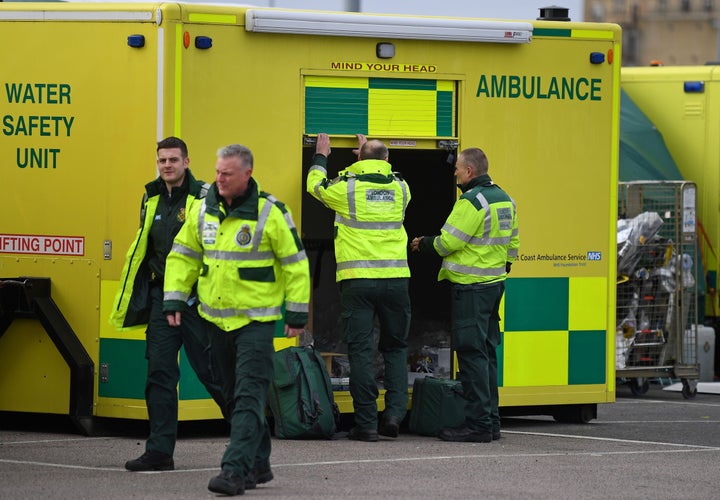 It took 16 days for the number of deaths in the UK to go from one to just over 200. It has taken a further eight days for the total to go from just over 200 to just over 1,200.
On average, around 7,000 new tests a day were carried out in the seven days to 9am March 29.
In the previous seven days the daily average was around 5,400.