It's that time of year when we all start getting itchy feet and can't help daydreaming about - and booking - our summer holiday destinations. This year it's all about one place: Costa Rica.
Whether you're looking to relax and decompress, enjoy nature at its most magnificent or uncover something completely new and exciting - rainforests, volcanoes, cloud forests - the Central American spot is the ideal holiday destination for those looking to escape from everyday hassles and strains, soak up some sun and experience life as never before.
In fact, nothing sums up Costa Rica better than the country's unofficial motto: "pura vida" - Spanish for "pure life," it signifies living life to the fullest, being as friendly and happy as you can be and embracing the natural beauty and carefree ambiance that washes over the whole country.
According to the Happy Planet Index, which measures environmental impact and human well-being, Costa Rica is the happiest country on Earth (Costa Rica scored 64.0 compared with the UK's 47.9, which drops the country into 41st place out of a total of 151).
From eco-travellers to animal lovers, mountain bikers to beach bums, Costa Rica truly has something to appeal to every traveller: the solo hiker, the wanderlusty university friends, the newlywed couple, the family out of the toddler stage and excited to travel again and the retirees eager to relax and explore new places.
From stretches of idyllic beaches to animals that will make your heart melt, here are five reasons why you should visit Costa Rica. Now.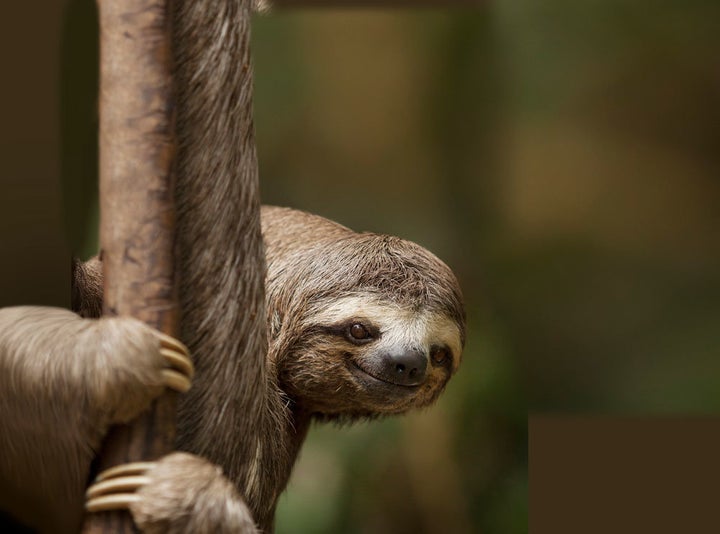 1. It's an animal lover's paradise
By paradise, we mean paradise. Costa Rica is the place to look at and interact with wildlife you'd only ever dreamed about and seen in photos.
Atlantic green sea turtles nest from July through September in Costa Rica's Tortuguero National Park, while you can spot Olive Ridley turtles on Ostinal and Nancite beaches during their August-November nesting season.
Costa Rica is also home to the world's most important sloth sanctuary (located on the Caribbean coast), which has been rescuing and rehabilitating sloths since 1992 and which offers guided tours for visitors.
Monkey lovers can also look out for capuchin, howler, squirrel and spider monkeys at Manuel Antonio National Park and the Hacienda Barú Wildlife Refuge, as well as many other sites across the country. Gandoca-Manzanillo Refuge is the place to spot dolphins, orcas and manatees. Interested in butterflies and birds? Amphibians and reptiles? Jaguars, pumas and cougars? Yep, Costa Rica's got 'em all.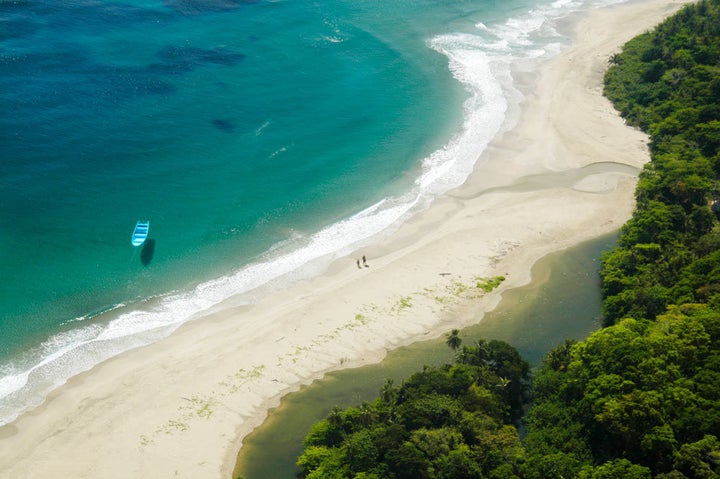 2. The beaches
Nothing says ultimate relaxation like almost 1,000 miles of idyllic coastline.
Costa Rica's beaches have some of the most beautiful stretches of sand and sea that you'll ever experience.
Montezuma is the go-to hippie beach town, Manzanillo's white-sand beaches are an off-the-beaten-path escape for those keen to steer clear of the touristy track, while Drake Bay, on the northern side of the Osa Peninsula, offers snorkelling and walks along the deserted coastline. There's also Playa Conchal, a beach made of conch shells and surrounded by turquoise waters.
Costa Rica is also a surfer's haven: Playa Hermosa, Salsa Brava and Playa Tamarindo are the places to catch some serious waves, man.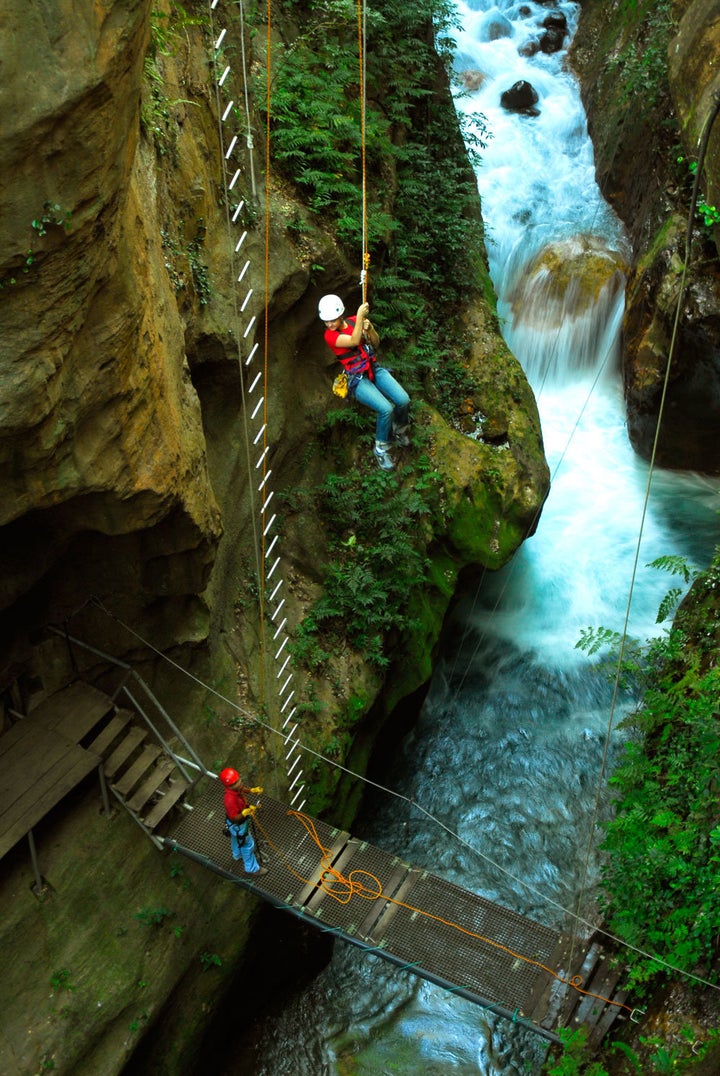 3. The adventures
White water rafting in Turrialba? Surfing on the Playa Tamarindo? Creeping up to the crater of the active Poás Volcano? Zip-lining across the pristine cloud forest of Monteverde? If you're looking for adventure, believe us, there are adventures to be had in Costa Rica.
If you're after some physical exertion, there's rafting, kayaking, snorkelling, nature trails to hike across and so much more. Extreme adventurers may prefer to mountain bike across the country's unpaved gravel roads or rappel down the waterfall near the base of the Arenal volcano (you can even do a waterfall jump, aka cliff dive, on Desafio's Gravity Falls Waterfall Jumping Tour).
If your idea of adventure involves exploring, preferably while relaxing (and with something tasty in your hand), no hay problema: from craft beer to chocolate, as well as walking tours of the historical sites of San José, you can eat, drink and discover new things without breaking a sweat.
Of course, coffee plantation tours (and sampling sessions) are another highlight of any trip since we all know Costa Rica is the destination for a great cup of coffee.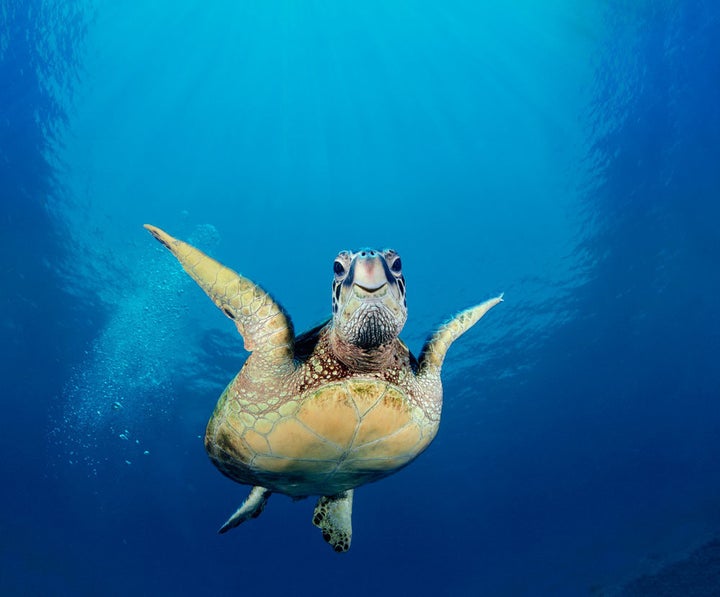 4. The biodiversity
Fun fact: Costa Rica only takes up 0.03 percent of the Earth's surface, but it's home to over 500,000 different species of plants and animals, making it one of the top 20 most biodiverse countries in the world.
A quarter of the land in the country is protected by nature reserves and other conservation areas to help preserve this incredible national treasure, undoubtedly one of the key factors that makes Costa Rica such an attractive destination for ecotourists looking to travel responsibly.
Among the country's most colourful and exotic animals to spot while you're there are the strawberry poison-dart frog, the red-eyed leaf tree frog, the strikingly hued quetzal bird, blue morpho butterflies and so much more!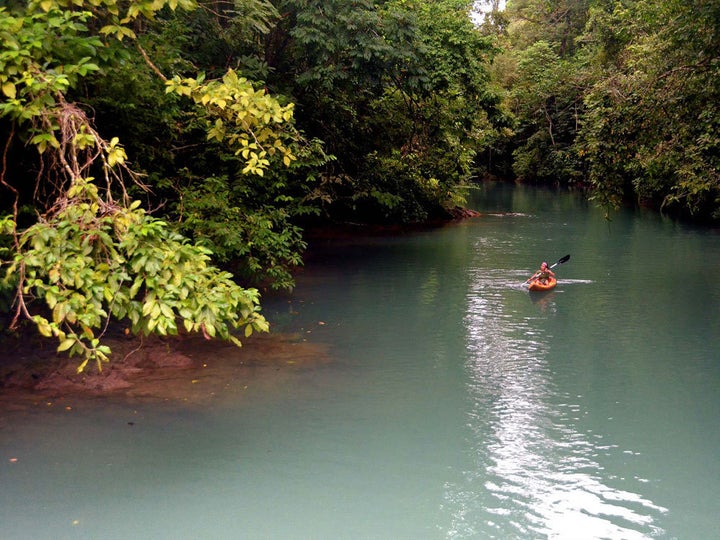 5. The Instagrammability
Whether you're taking a walk through an overgrown cacao farm, trekking through a rainforest or peering at the tip of the Poas volcano, everything you do in Costa Rica is a picture-perfect moment - and one you won't want to wait to share with all of your friends back home.
Pink, orange and purple sunsets, relaxing in the hot springs, taking in the bright fuchsia bougainvillea plants - the natural beauty of the country will make your jaw drop.
For #foodporn lovers, coffee and chocolate aren't the only things to photograph: plátanos maduros (sweet, fried plaintains) and casado (beans, rice, salad and some kind of meat) are typical local dishes that taste as scrummy as they look. #nofilterneeded
Ready to book your flight to Costa Rica on BA from £499 (book by June 21. t&cs apply) return per person? Click here for more info.

Costa Rica ranks number one in the 'Happy Planet Index'www.happyplanetindex.org (correct as of 4 May 2016). Fare subject to availability and must be booked by 21 June 2016. Availability may be extremely limited, particularly during peak periods. Price is based on a return World Traveller (economy class) fare, departing from London Gatwick only to Costa Rica (San José – SJO), and includes taxes, fees and charges. Correct as of 4 May 2016 but is subject to change at any time. Fare available on select dates for travel between 1 November 2016 – 13 December 2016 inclusive, 12 January 2017 – 11 February 2017 inclusive and 2 March 2017 – 29 March 2017 inclusive and is subject to availability at the time of booking. Some payment methods attract a handling fee. See ba.com/costarica for details and full terms and conditions.
Related