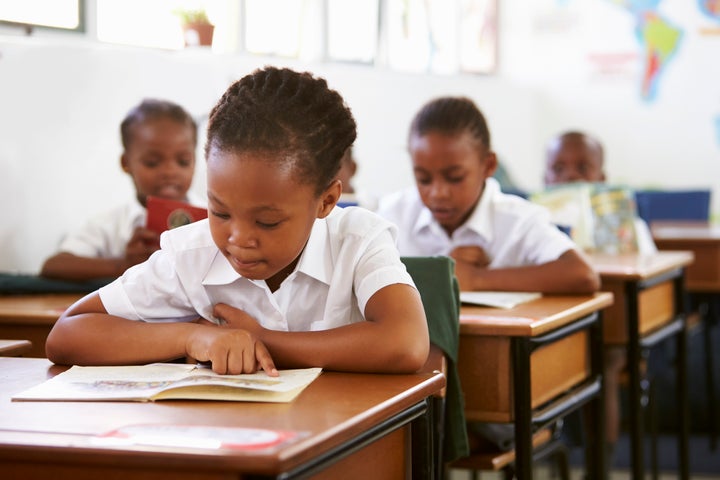 These statistics are shocking and hard to comprehend. Living in a developed country we take our education for granted, schools are open to all irrespective of gender, but across the world girls aren't being able to access their rights.
Educated girls earn more; they reduce poverty in their community, raise healthier children, and make their countries safer and more prosperous. So by not attending school the cycle of poverty is much harder to escape.
Yet worryingly progress towards gender equality in education has stalled. But could 2018 be the year the world takes education for girls seriously?
This week, the Prime Minister is welcoming 53 members of the Commonwealth to London for its biennial heads of government meeting.
Dignitaries will have an audience with the Queen at Buckingham Palace today, visit Windsor Castle and debate all matters from Commonwealth trade policy through to keeping the world's oceans clean.
With a population of 2.4 billion people spread across six continents - 60 % of whom are under the age of 30 – the Commonwealth is home to a significant portion of the millions of girls who are out of school.
Across India, Nigeria and Pakistan alone, there are nine million girls missing out on primary school – that's more than all the children enrolled in primary schools in the UK.
Little understood gender gaps in grade attainment, retention and learning outcomes also stifle the potential of girls across the Commonwealth and beyond. The data available to us is also so poor that we seldom know the full picture.
Poverty is a key driver here, but so too are the challenges of school violence, child marriage and early pregnancy.
In Sierra Leone, as a result of the Ebola crisis in 2014, many schools were closed down. One of the consequences of this was high pregnancy rates. Nyanda who lives in the Moyamba district said everything was put on hold when her education stopped. At 16 she fell pregnant, and shortly after the Minister of Education announced that pregnant girls would be banned from attending school, explaining that 'innocent girls' could be negatively influenced by them. Nyanda never returned to school to finish her education.
In times of conflict and crises, as seen with Nyanda's story, girls are two and a half times more likely to be out of school than boys, and at secondary level, only one in 10 makes it to the classroom. Those that don't are at heightened risk of human trafficking, early marriage and gender-based violence.
The UK Government has shown great leadership in improving education for girls, but the next few months offer a unique opportunity to go further.
This begins at Buckingham Palace and Windsor Castle today, where the UK Government should stand by reform-minded leaders.
Those leaders that pledge to remove school fees for girls. Those leaders that increase the legal age of marriage to 18. Those that reform their teacher workforce to include more women. And so on.
We now have a much better idea than we did a decade ago of what works to improve education for girls. Now is the time to use that evidence. With this issue high on the agenda, the 2018 Commonwealth Heads of Government Meeting is the perfect time to utilise it.
The next moment could be the G7 Summit in June, where Prime Minister Trudeau has pledged to make Gender Equality a central theme of Canada's Presidency. The UK Government should make the case for a strong focus on Girls' Education at the Summit, in particular on tackling the barriers for girls caught up in conflict and crises. Beyond this there is the United Nations General Assembly in September and the G20 Summit in November, where President Macri has already signalled a strong focus on education.
One thing is for certain, there is an opportunity in 2018 to focus world leaders' attention on improving education for girls. It starts this week in London and we must take it.