A couple tricked friends and family into attending their surprise wedding, by pretending they were throwing a birthday party.
Earlier this month Rebecca Wilton and Ron Van Schuppen invited loved ones to a party, pretending the gathering was a celebration to mark Van Schuppen's 50th birthday.
Needless to say, their guests were rather surprised to find the pair dressed for a wedding, along with the six children they have between them.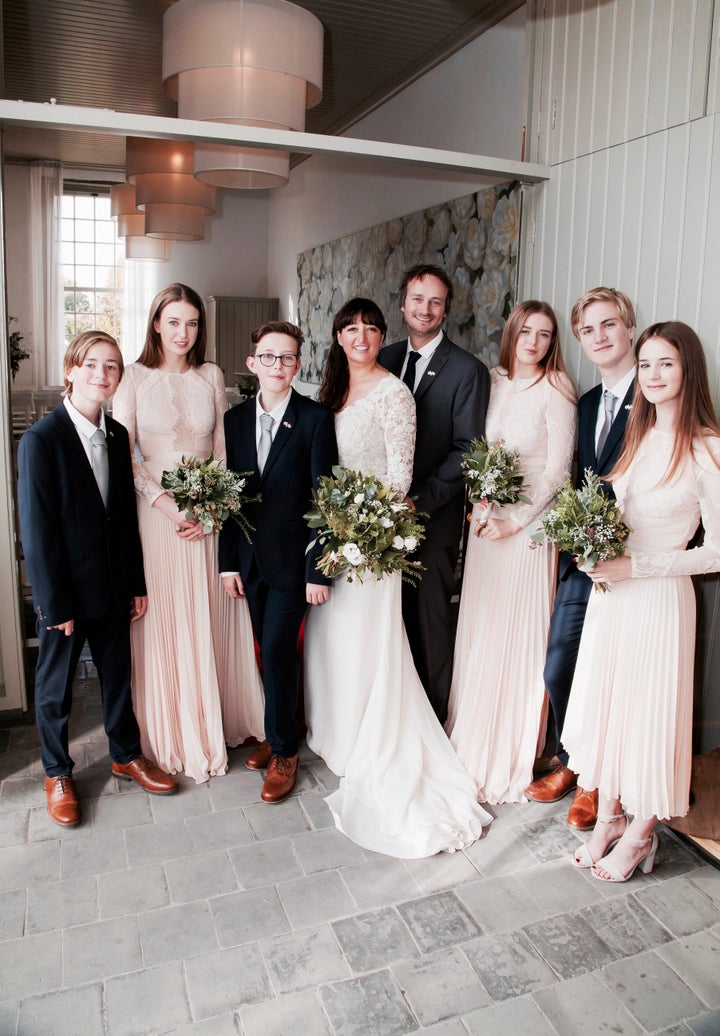 Wilton and Van Schuppen live separately, as she's based in the UK and he lives in Holland.
They decided to have a surprise wedding as a conventional ceremony didn't seem fitting with their unconventional relationship.
"We met through mutual friends at a party in the UK about seven years ago and struck up a friendship, we remained in contact and after about a year of emailing and occasionally speaking on Skype, we decided to meet and go on a date in the UK," Wilton told The Huffington Post UK.
"Despite us both thinking a long distance relationship wouldn't be for us, we fell in love and realised that even with the challenges, we knew we had both met the other person who would make our lives complete."
The pair have three children each from previous relationships, so decided to stay living in their own countries. The children were the only people in on their big surprise.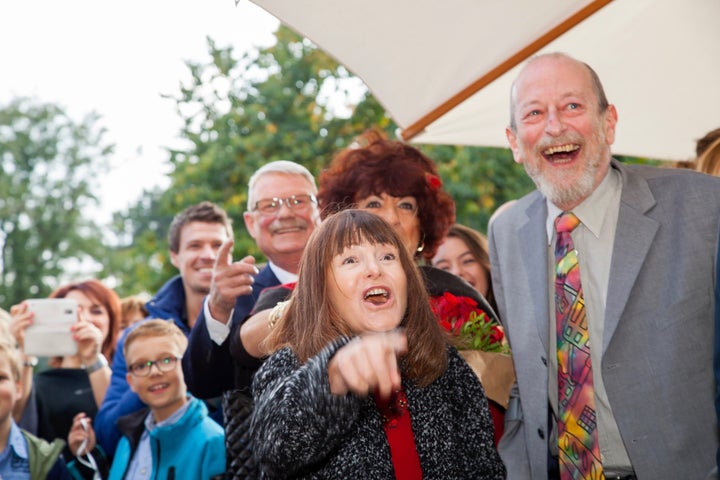 The couple invited friends a family to a fake birthday party and in the meantime planned their wedding.
"This included anything from covertly stealing ID from our dads so they could act as our witnesses to coming up with elaborate stories to cover the fact that the family wasn't able to go to the venue and decorate it in 50 birthday banners," Wilton explained.
The guests had hilarious reactions to their big reveal, ranging from shock, confusion and delight.
"They were all so happy once they worked out what was going on," Wilton said.
"Lots of shouting 'I knew it' even though they didn't. It was lovely to have everyone that is important to us in one place. "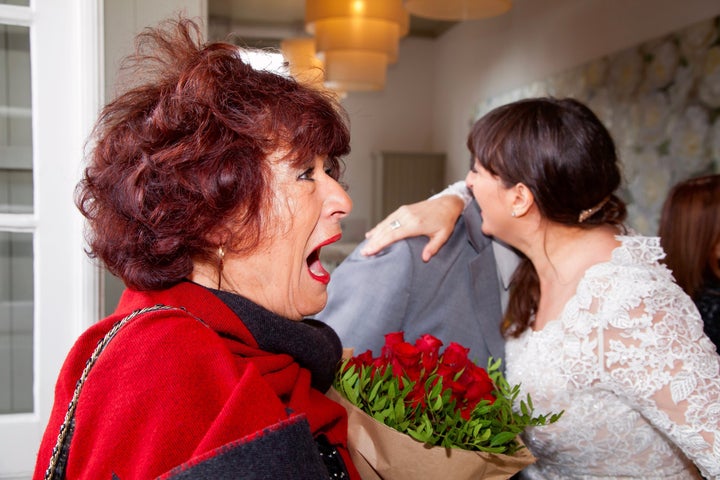 After the excitement died down the pair had a day filled with all the usual romance and laughter of a wedding.
"We then had a beautiful ceremony where Ron had to ask my Dad permission to marry me. Dad was like 'thank-goodness for that, take her off my hands', [which is] pretty ironic having been independent for over 25 years," Wilton joked.
"We then had the best party, copious amounts of wine and food, we have the best family and the Dutch and English have a very similar sense of humour and fun."
We wish the pair a very happy future.