Most couples celebrate their union with a kiss on their wedding day, but not Hayley and Scott Jackman.
The pair surprised guests at their ceremony by taking a selfie after they were named husband and wife.
"We took two options and they were both really good - you can see all the guests in the background and everyone was laughing so it was great."
The pair also hired a professional photographer for the day, but they love their rushed selfie even more than the polished photos.
"It's so much better when it's not posed and you're not nervous - there was no pressure and it was genuinely just a really fun, awesome moment," Hayley said.
Maybe they'll start a new trend.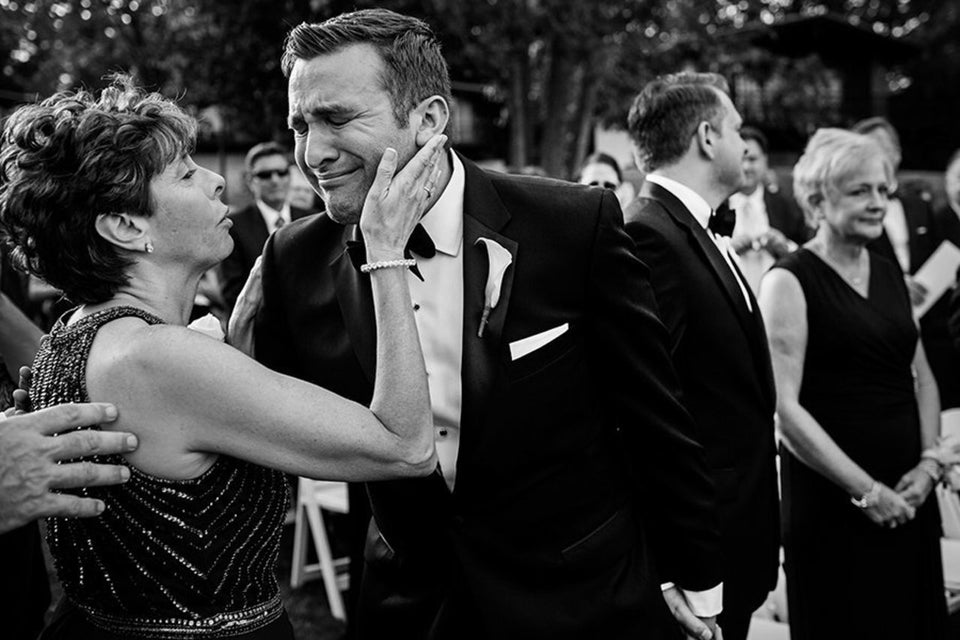 Emotional Grooms At Weddings