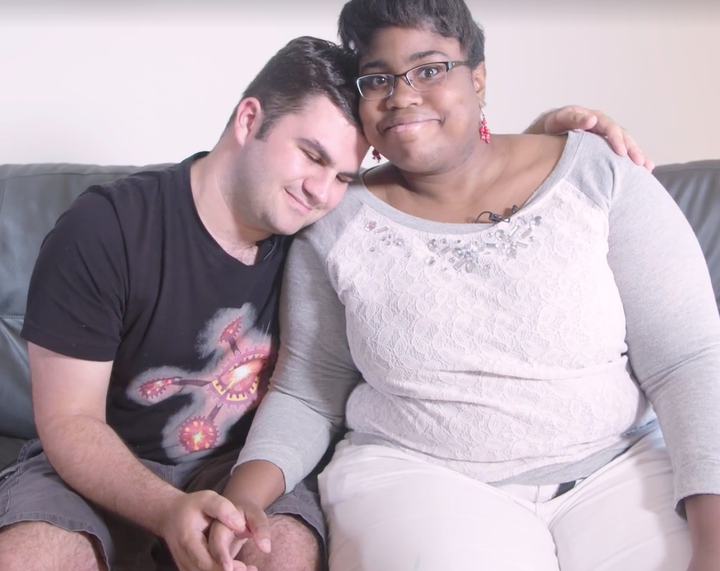 A couple with autism are proving that people on the spectrum can find romantic love in a heartwarming video.
Nico and Latoya are in a relationship with one another, despite the common misconception that people with autism don't want social contact or friendships.
The pair star in a video shared on CNN's Facebook page, which has been viewed more than 10 million times, in which they talk about overcoming loneliness and finding one another.
In the clip, Nico recalled the first time he met Latoya. "My first thought was, 'be still my beating heart, that is the most beautiful woman I have ever seen in my entire life'," he said.
"She just looked so amazing. Her glasses were reflecting the moonlight, like a disco ball, she had the prettiest smile and her cheeks were so rosy."
The pair never thought they'd fall in love, but that's exactly what happened.
Speaking to CNN about the couple's relationship, Paige Siper, chief psychologist from Seaver Autism Centre, said: "One of the myths of autism is that individuals with autism do not want social contact or friendships or relationships.
"Many individuals with autism do in fact want to have friendships and relationships with others, but lack the skills to do so effectively.
"There are a lot of benefits to people with autism finding friendships and relationships: better quality of life, more self confidence, happiness."
Nico said he felt lonely before meeting Latoya, but now they have a "romantic friendship" and they're both really, really happy.
"While we're both amazing separately, we're even more extraordinary together," Nico added.
"Plus we both love pizza, so that's an extra bonus."