What is it like to share your wedding day with the biggest nuptials of the year? Meet six couples who were already pretty familiar with May 19 by the time Prince Harry and Meghan Markle announced their wedding date – because it's when they are also getting married.
Over the next 12 weeks, we'll be checking in with Alexia and Mike, Julie and Gary, Monica and Shailesh, Dafydd and Ceri, Emma and Rachel, and Jo and Will as they prepare for their weddings. From choosing the food, to trying on their outfits, to heading out on hen and stag nights, we'll be asking them to share a little of how their plans are progressing. And of course, how they're feeling as the big day nears.
No two weddings are the same and that is certainly true of these six couples, whose plans include a celebration with a festival feel, a traditional ceremony in Welsh, and weddings that celebrate different cultures coming together. Here, you can meet them and find out a bit about their plans. We can't wait to hear some of the details as May 19 draws closer.
Alexia and Mike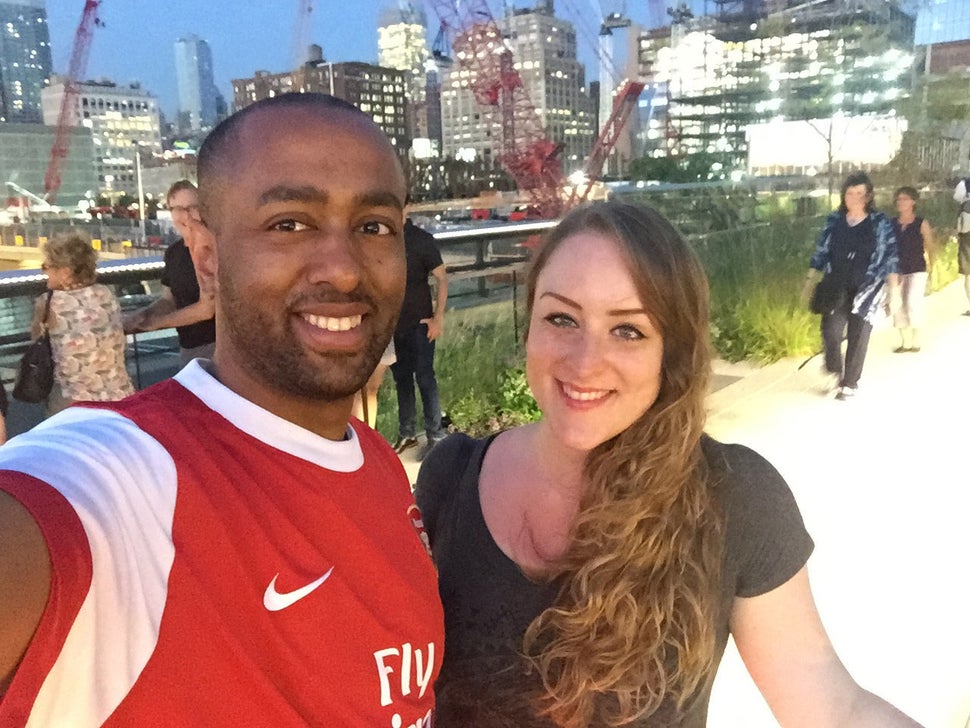 The bass was belting, the drinks were flowing and the crowds were abuzz with excitement at London's Notting Hill Carnival in 2013, when Alexia Zetty and Michael Yunus first met. In fact, neither had planned to be there – Alexia, originally from Seattle, had been the day before, and Mike felt it wasn't really his scene – but friends persuaded them it would be fun. Fortunately as it turns out; this summer the couple will tie the knot in the city where they met.
The pair's first date was Shepherd's Bush ("I didn't want to go all out, I was testing the water to see if she really liked me," says Mike), followed up by a second rendezvous at Windsor Castle, where Prince Harry and Meghan Markle will wed.
Alexia, 27, and Mike, 31 will be joined by between 150 and 200 guests for their wedding at a central London hotel. Plans include a grand entrance to drums (a nod to Michael's Eritrean roots), baklava cake (made by Alexia's mum who is Greek) and - judging by their joyful personas - plenty of fun.
Julie and Gary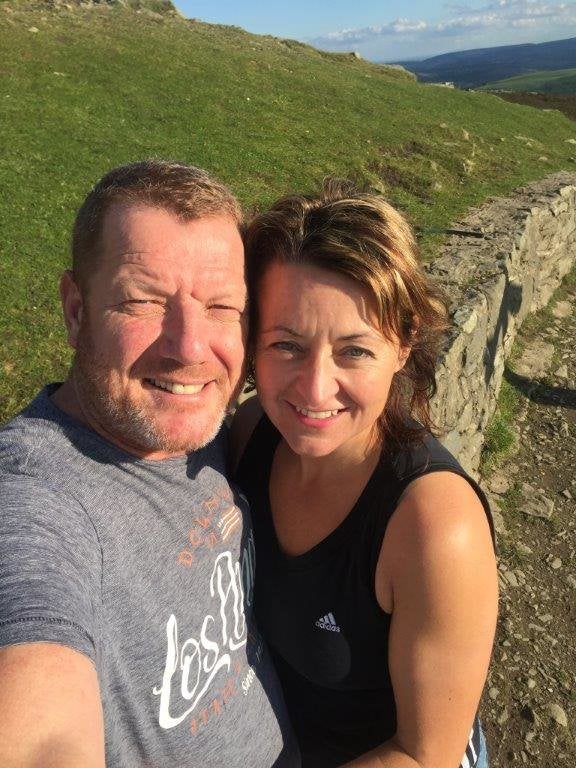 Julie Spencer, 48, and Gary Miller, 50, had a more typical start to their relationship. The pair met on an online dating site in May 2016 and instantly hit it off. Their first date together was over coffee in the Harvester pub in Warrington. "I was really shy at first," says Gary. "But then we ended up sitting there chatting for three hours." Last year, Gary popped the question to Julie on a helicopter ride (more on that to come) and the pair plan to marry in front of 60 guests at a country house in Cheshire.
This will be both Julie and Gary's second marriage. For Julie it will be extra special as her father will be there. He was very ill when she got married 16 years ago and wasn't able to walk her down the aisle, so this will be a huge moment. "I can't wait," she says. "It's really important to me that he's there."
The pair admit to initially being a tiny bit irked that they were going to be sharing their day with the royal wedding, but have now come around to the idea. Secretly, the bride says she's also a bit relieved that Liverpool have been knocked out of the FA cup: otherwise most of their friends and family would have been glued to device screens on their special day.
Monica and Shailesh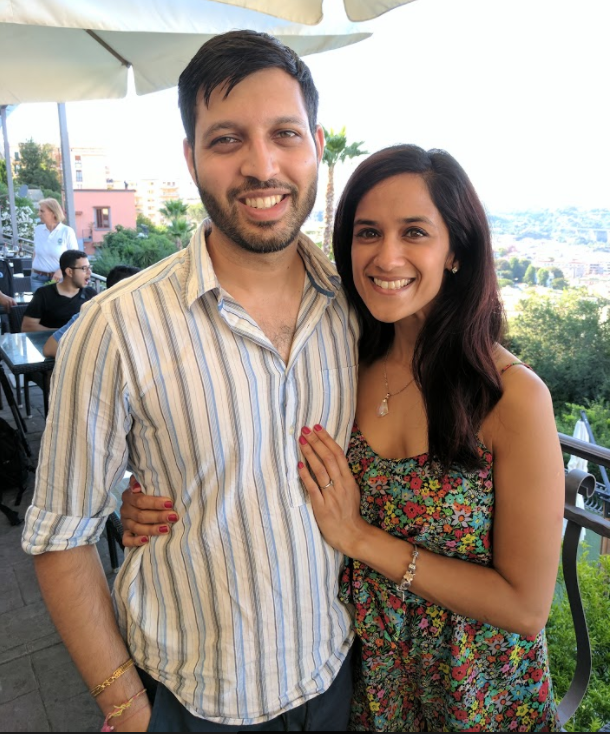 Falling in love was third time lucky for Monica Chauhan, 33, and Shailesh Patel, 35. The couple first crossed paths in childhood, attending the same primary school and Hindu temple in their hometown of Coventry. But while Shailesh liked Monica when he was "really little", it wasn't until the pair met properly at a wedding in 2012 and Shailesh caught Monica's eye, that they decided to go on a date.
Things have not been entirely plain sailing: initially their blossoming romance fizzled, and a date a year later also didn't work out. But third time around, in November 2015, the couple decided to give things one final go and "everything slid into place", Monica says. "I realised everything I'd been searching for was right here all along."
This year the couple will be having two weddings: the first an intimate white wedding taking place in Oxfordshire on 19th May; the second, a large Indian wedding, will take place in the summer. "I just can't wait to have all the people I love together," says Monica. "Having two weddings enables us to celebrate both cultures."
Dafydd and Ceri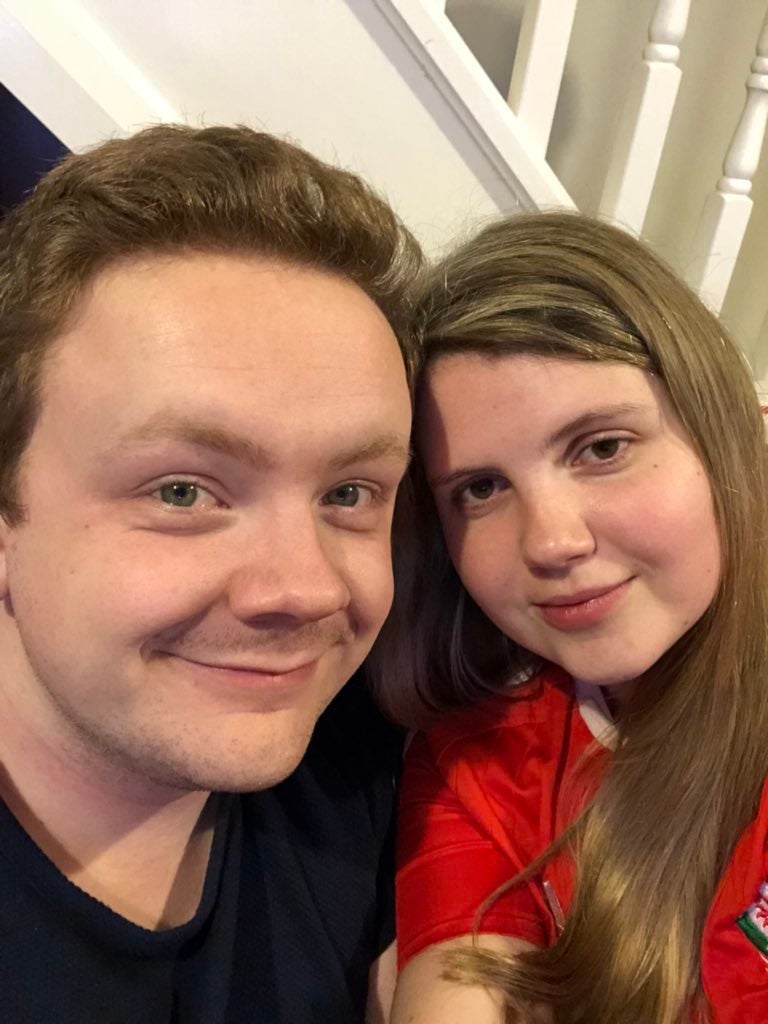 Dafydd Thomas, 23, and Ceri Evans, 22, are childhood sweethearts. The couple, who are both Welsh and now live in Telford, were just teenagers when they met in school, back in 2010. "I couldn't say then that I knew I was going to marry her, but I really liked her," says Dafydd.
Ceri works in sales, loves books and video games, and is the logical thinker of the relationship. Dafydd is a web developer and a "techie". They have decided to tie the knot in a small chapel in west Wales, and their ceremony will be in Welsh - "an essentially basic and traditional wedding".
What did the couple think of Harry and Meghan choosing their wedding day to get married? "The cheek!" they laugh. A few family members even jokingly told Dafydd and Ceri that due to "another engagement", they could no longer attend their wedding. "It was funny," says Dafydd. "But we really weren't bothered at all."
Like lots of couples who have spent quite a lot of time planning the day, Dafydd and Ceri joke about looking forward to the wedding being over already – but more seriously say that they're just really excited about "spending the rest of our lives together". Aww.
Emma and Rachel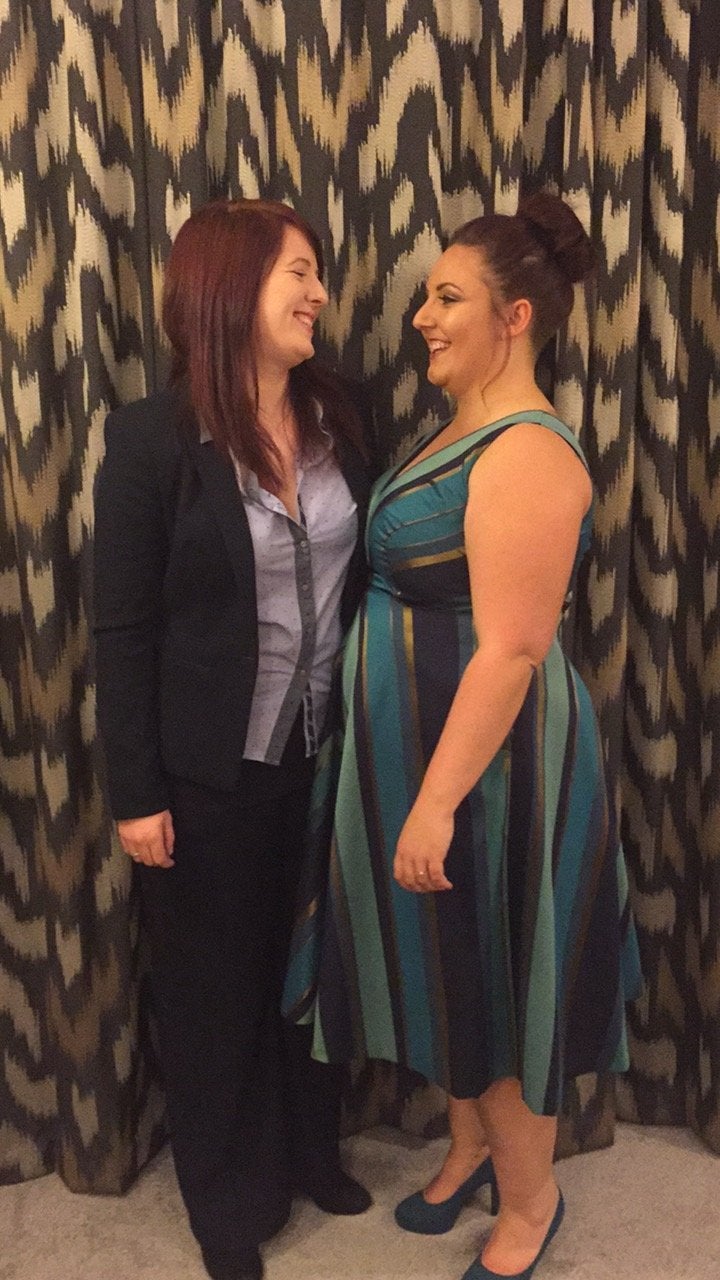 When friends messaged Emma Tretton, 26, and Rachel Sutton, 27 to exclaim that they were getting married on the same day as Harry and Meghan, the pair's response every time was: "No! They are getting married on the same day as us!".
The couple, who live near Skipton, met at university when they were both studying nursing. They say their early dates didn't go perfectly – on one Rachel sat on a table only for it almost to break in two, on another they parked up and talked into the early hours, only to realise they'd left the car lights on and the battery was drained! – but the pair are now excited to be getting married at a hotel in Bradford in a few months' time.
Rachel and Emma describe themselves as opposites: Rachel, who is musical, lives to keep the peace, whereas Emma, who is into crafts, is more outspoken and "less reserved". They enjoy eating out together, going for walks, to gigs and having nights away. And the thing they're most excited about for the wedding? Seeing each other in their wedding dresses for the first time.
Jo and Will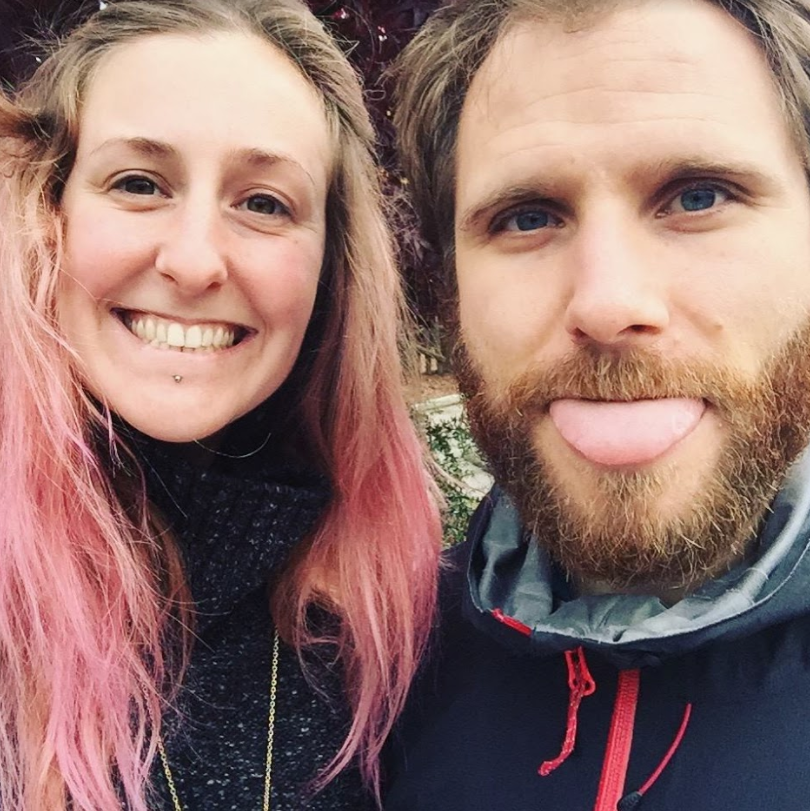 Jo Want, 33, and Will Tarran, 35, can usually be found wearing anoraks while exploring the great outdoors. The nature-loving pair are both originally from Nottingham, where they met through mutual friends at a beer festival in October 2011. However, it took them until Summer 2013 to get together as a couple.
The couple, who now live in Cambridge, will be having a laid back, Humanist wedding ceremony with a festival-feel in a local field on 19th May, before making the marriage official at a registry office. Freelance illustrator and jewellery designer Jo is currently busy making colourful decorations to fill their tipi. "Neither of us are religious so a religious wedding wasn't on the cards," she says. "We wanted something outdoors that felt like a party for all our friends and family."
The pair "couldn't care less" about sharing a wedding date with the royals, but joke that some of their friends and family are annoyed about missing the FA Cup final. "We set the date last January so can't really be blamed!" Jo says.