Brighten up the evening with this simple Craft Of The Day. These fun paper luminaries can light up any occasion, setting the mood for a birthday party to an everyday dinner. And, it's obviously a great project to do with kids but can be fun for grown-ups. (Hey, it's oddly fun to melt crayons.) Keep reading for the how-to.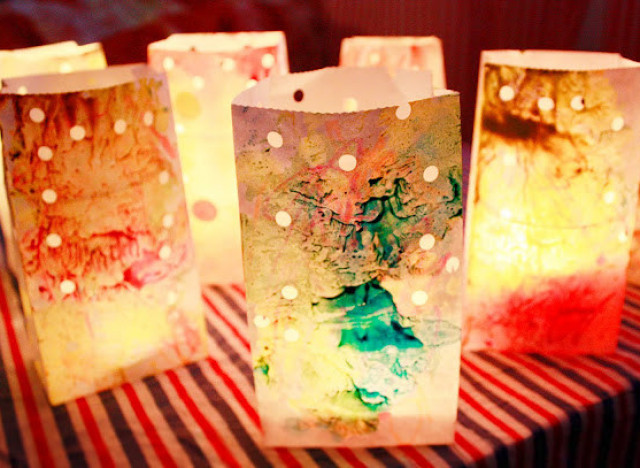 Photo by Peaches of Aunt Peaches
What You'll Need
White or light-colored paper bags
Wax crayons
Disposable knife or pencil sharpener
Wax paper
Iron
Votives
Hole punch (optional)
How To Make It
1. Press down hard with the crayons as you scribble across the bag.
2. Use the knife or sharpener to make little shavings.
3. Let the shavings randomly fall on to the bag.
4. Layer wax paper on top of the shavings.
5. Heat with an iron on low temperature for about 10 seconds.
6. Lift up the paper and let wax dry.
7. Optional: Make a few scattered holes with a hole punch.
7. Insert a votive and voila!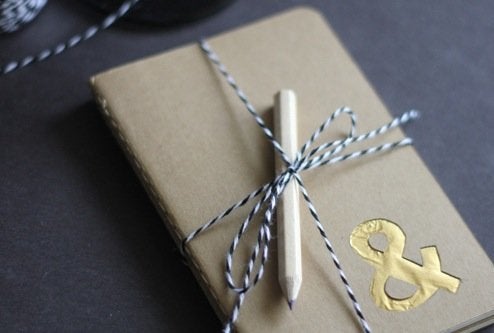 Craft Of The Day
Related