Give the front of your house a bright and cheery update with this Craft Of The Day. This creative address plate was inspired by a similar style blogger Janel Hutton of Hating Martha saw at Anthropologie. A little bit of paint is all you need to recreate the look for much less (you can buy plastic address numbers for $2 each at the hardware store). Not only does the fun plaque stand out from the street, it adds just the right amount of colorful curb appeal. Keep reading for the how-to.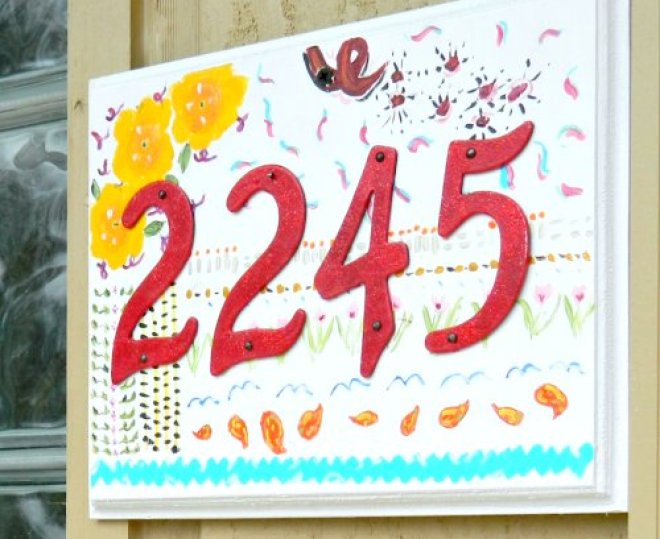 Photo by Janel Hutton of Hating Martha
What You'll Need: A piece of wood Plastic address numbers (you can get at the hardware store) Paint Water seal Hammer Nails Ruler
How To Make It: 1. Measure your piece of wood to make sure it is large enough to fit your address numbers. 2. Paint the wood whatever you color prefer. Use different colors to make a fun design that will stand out from the street. 3. Paint your plastic numbers a complementary color. 4. Using your ruler, mark where you want each number to go. Make sure to space them out evenly. 5. Nail your numbers in place. 6. Paint over everything with a water seal to prevent paint from chipping.
For the full tutorial, visit Hating Martha. And, be sure to check out the other great crafts in our Craft Of The Day slideshow below.