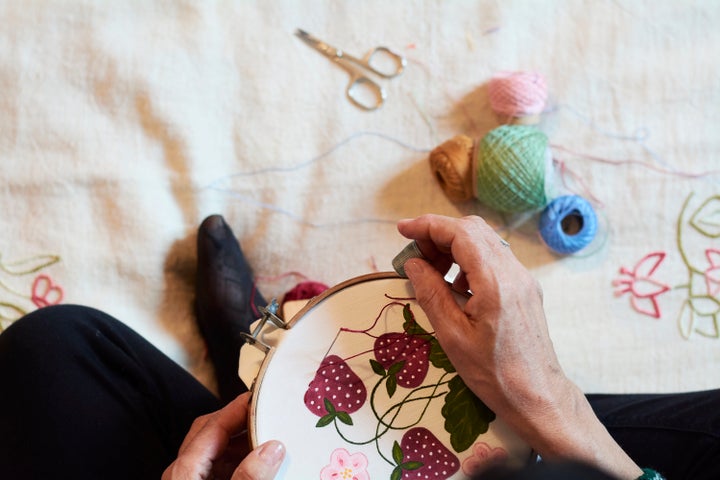 Crafting is cool. Don't believe us? Ask the growing number of millennial and Gen Z crafters who can't get enough of embroidering, painting and crocheting their own projects.
These past few months with limited entertainment have sparked even more people to discover a love for it. LoveCrafts, the global destination for crafting, saw a surge in visitors after lockdown was imposed on March 23 – visitors increased by 58% in April compared to February this year.
Interestingly, more than two thirds of those visiting the site in April were new, with tutorial and beginner pages receiving the most traffic overall. So it seems many of you are getting crafty for the first time – and might need a little help.
Sophie North, 29, based in London, has upped her craft game during lockdown. "I find the process of learning something, then working to improve it very rewarding – and crafting really helps my mental health too," she says.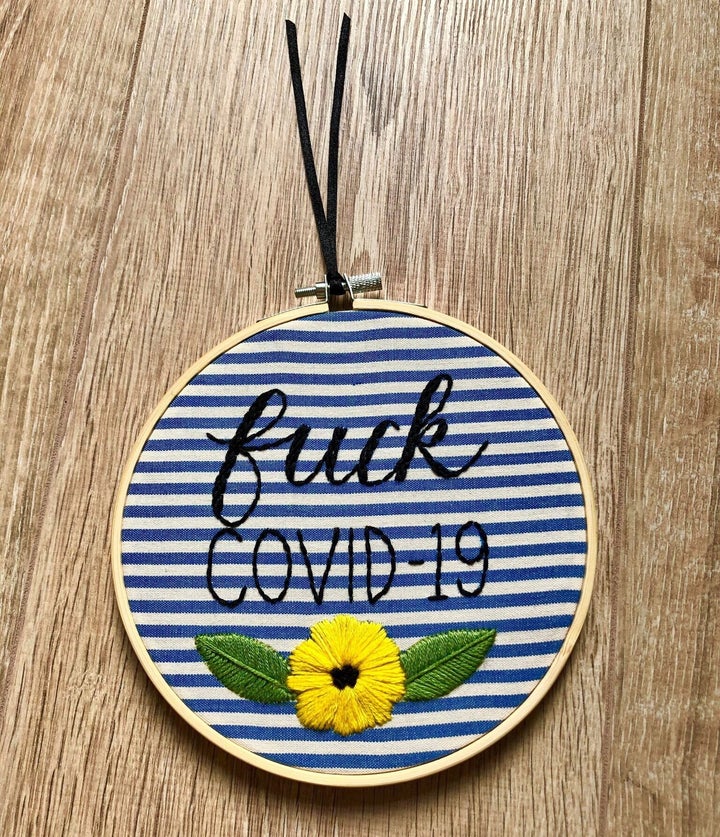 North's "fuck Covid-19" embroidery creation was made on a whim, she says. "I had a 'crafternoon' call with a couple of friends, both of whom had projects on the go, and I didn't have anything I was working on.
"I'd impulse bought some embroidery hoops and decided to try out embroidering some letters – this was the first thing that came to my mind in the early weeks of lockdown!"
Niamh Ferron, 21, from Ruabon, north Wales, has used crafting to de-stress during lockdown, with creations including homemade earrings and a colourful cardigan. She's been a keen crocheter since 2016.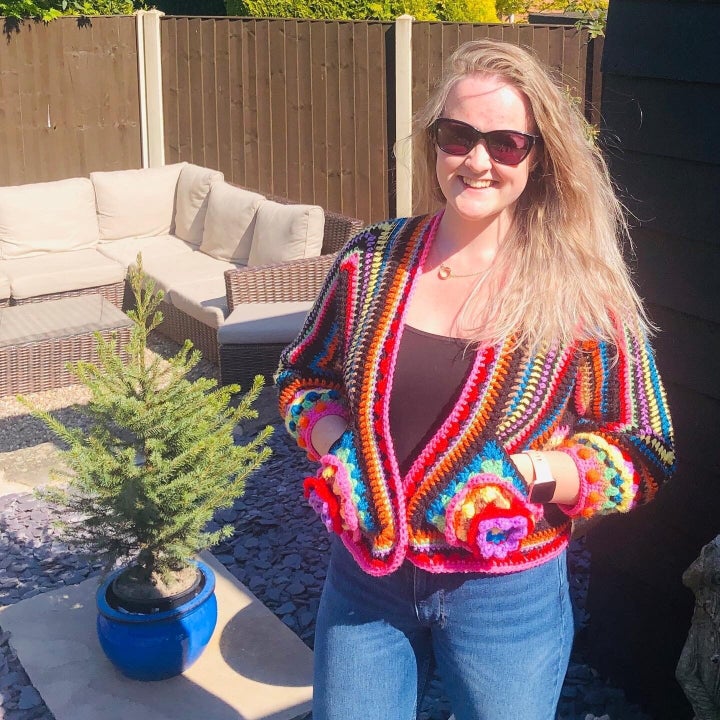 Ferron had her final year of university cut short due to Covid-19. "I felt really low in the beginning," she tells HuffPost UK. "Uni wasn't the ending I was expecting, I still had things to complete and hand in work, and working from home with all my family around was tough.
"Crafting has provided me with some structure to my day and a distraction from uni work – sometimes too much, I did have to remind myself I had a dissertation to hand in!"
Adam Pritchett, 29, based in the Lake District, taught himself embroidery five years ago after buying an old book on stitches for 50p in a vintage shop. He's been busy making embroidered mermen and bees – but we love this hand-stitched cushion with spooky spider detail.
"The cushion is one of the artist Christine McConnell's designs from her YouTube series," says Pritchett. "I added some insect embroidery on to embellish it and make it my own. The mix of pretty velvet and spiders really appealed to the spooky in me!"
More than 14,000 images have been tagged #LockdownCrafts on Instagram, from pot painting to jacket decorating. Here are just a few of our favourites that might inspire your next project.