The actor has revealed that he was originally lined up to play Grandad when he auditioned for the BBC show.
David made the admission during an appearance on BBC Breakfast on Thursday, after presenter Charlie Stayt asked: "You were possibly going to play Grandad, is that right?"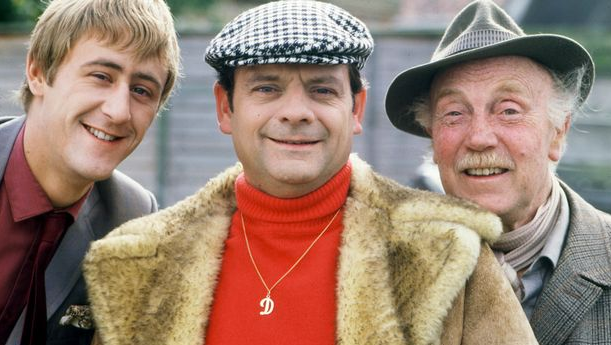 David replied: "When I went into the interview with the director and (writer) John Sullivan, because I'd played so many silly old fart parts, like Blanco in Porridge and the 100-year-old gardener in Hark At Barker, they thought I'd come up for the Grandad part.
"When I said no, I wanted to read Del Boy, that's the part, that is the part that I want, and so they said, 'well go on see if you can read that', and the rest I suppose is history".
David went on to play Del Boy in 64 episodes of Only Fools And Horses, which ran between 1981 and 2003.
The role of Grandad was eventually awarded to Lennard Pearce, who appeared in the first three series prior to his death in 1984. The character was subsequently written out.
Sir David recently admitted he had watched an old episode of Only Fools And Horses during lockdown, and was left in fits of giggles at the iconic moment when his character fell through a wine bar hatch.
He told The Mirror: "It gave me great joy. The hatch scene still makes me laugh out loud. Normally I'm very critical of what I do, I don't enjoy watching very much. But that one just works."
BBC Breakfast airs daily from 6am on BBC One and BBC News.