The 'Britain's Got Talent' judge admitted he enlisted the help of his friends to help get a date with the Aussie pop princess, only for her to say no.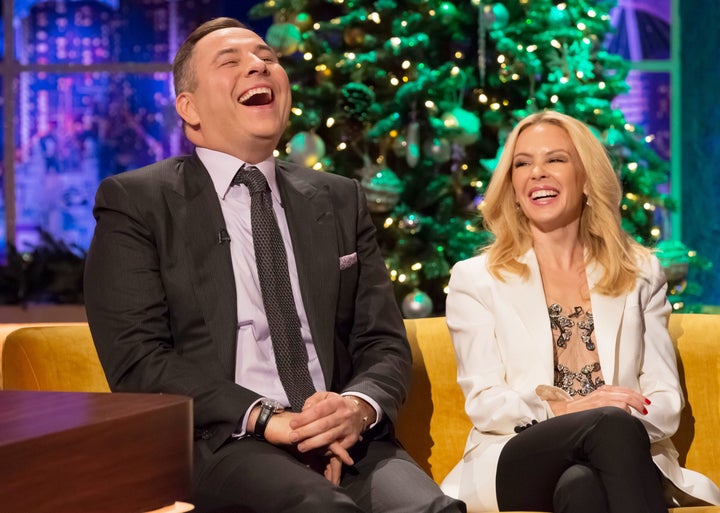 As they both appeared on 'The Jonathan Ross Show' Christmas special, the pair had a good old laugh about David's attempts to woo her.
He explained: "I've loved her from afar for many years and I will always love her. I have tried a little bit but it didn't work at all, she weren't having it. You can't blame her though can you?
"No I didn't, I sort of asked through other people [and they all said no she wouldn't go on a date with me.]"
Kylie explained the pair are now good friend, adding: "We have lots of mutual friends so dinners with people in abundance.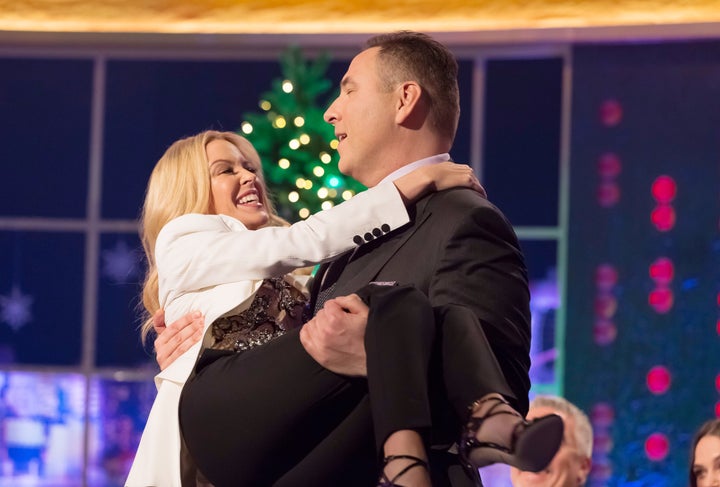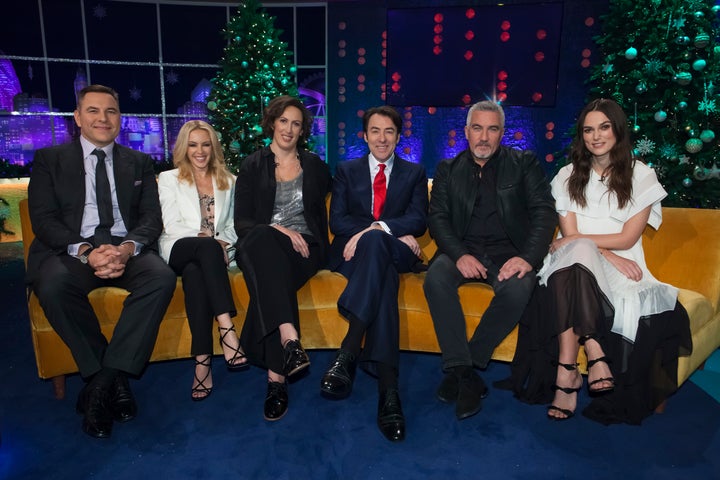 Kylie made it up to David by letting him give her a fireman's lift on the show, which also sees Miranda Hart, Keira Knightley and Paul Hollywood joining Jonathan for a chat.
'The Jonathan Ross Show' airs on Saturday at 10.05pm on ITV.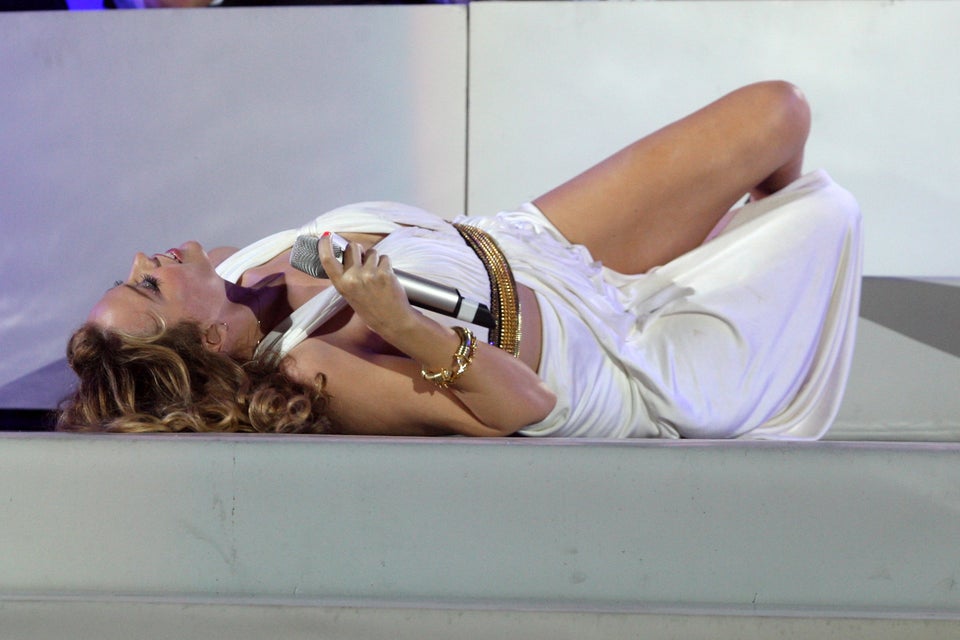 Kylie Minogue
Related