Never mind Eddie Izzard running 27 marathons, the sight of Gary Lineker and Peter Crouch dragging it up, or the fact £55,444,906 was raised, it was presenter Davina McCall's outfit of choice that had 'Sport Relief' viewers talking on Friday night.
The 48-year-old opted for an uber clingy red jump suit for the occasion and viewers couldn't help but notice that it was clinging in errrrm, all the wrong places at times - something that Davina was all too aware of.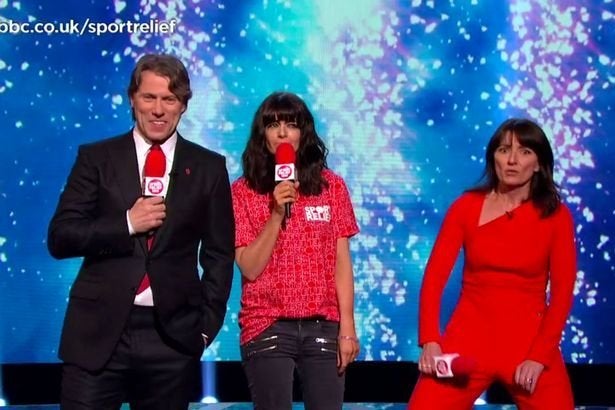 As soon as she appeared alongside co-hosts Claudia Winkleman and John Bishop, a clearly uncomfortable Davina could be seen rearranging the unique outfit.
And the resulting wardrobe malfunction didn't go unnoticed, with one viewer commenting: "Everyone loves Davina, I love Davina, but seriously, that camel toe in the seriously unflattering jumpsuit is criminal."
Another added: "The only thing that is stopping #SportRelief from being utterly unwatchable is Davina's camel toe....."
And it wasn't long before the whole of Twitter was gassing about it...
Maybe opt for a safe pair of jeans (like Claudia's) next time, Davina?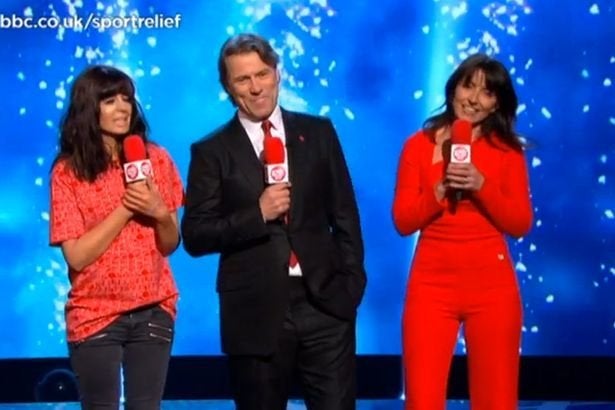 For those who missed out or just can't get enough of the Sport Relief TV gold, bundles featuring the sketches from the night and exclusive behind-the-scenes content are available on the BBC Store and iTunes. Also available to download is 'Running (Live from Abbey Road Studios)', the official Sport Relief single by James Bay.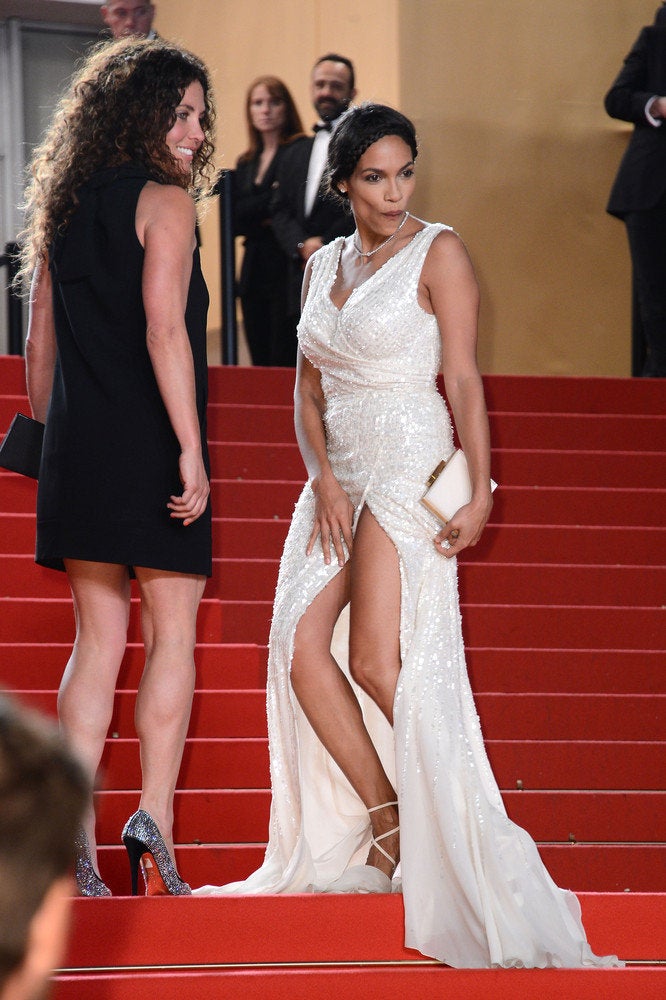 Celebrity Wardrobe Malfunctions, TMI Moments & Overshares