Holly and Phil traveled up to her hometown to present some of the show from Sunderland Minster, ahead of Denise being laid to rest.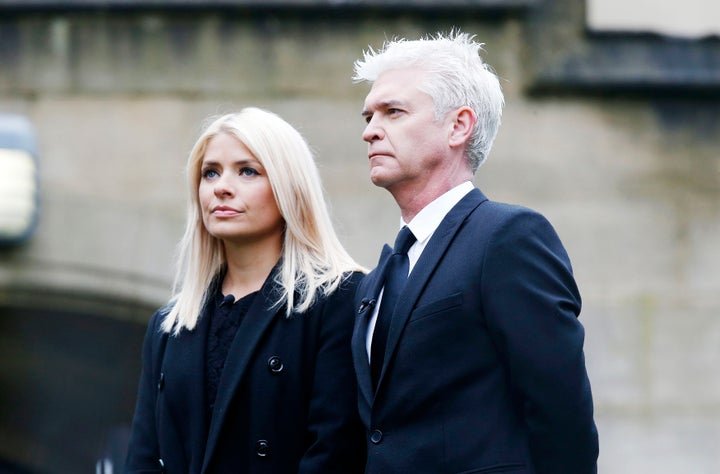 Hundreds of the much-loved star's friends and family joined the presenters to pay their final respects.
Holly and Phil recalled some of their favourite memories of Denise, revealing how dedicated she was to the ITV show, after she spent hours travelling between the London studio and her home in Sunderland.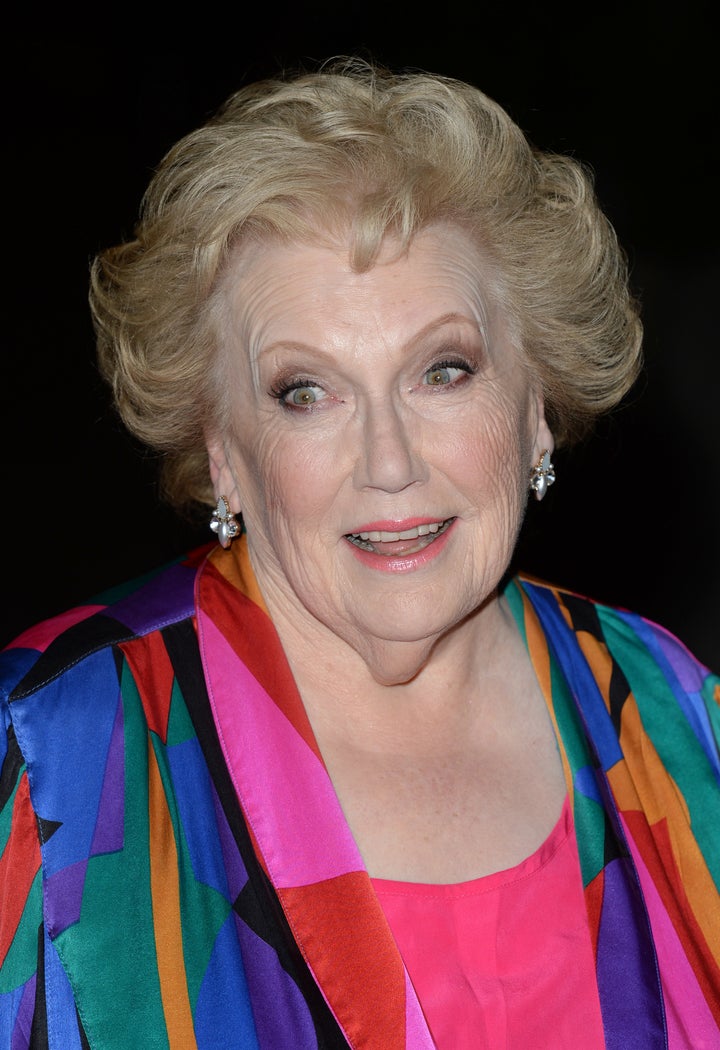 "Denise had her own seat on the train, it wasn't official. She had her own seat sat there with a gin and tonic waiting for her," they explained.
Lorraine Kelly, who along with Rylan Clark-Neal, were standing in for the duo back in the London studio added: "What a special lady, what a wise woman. She touched so many hearts."
Other attendees at the funeral included 'This Morning' stars Eamonn Holmes and Ruth Langsford, as well as Doctor Chris Steele.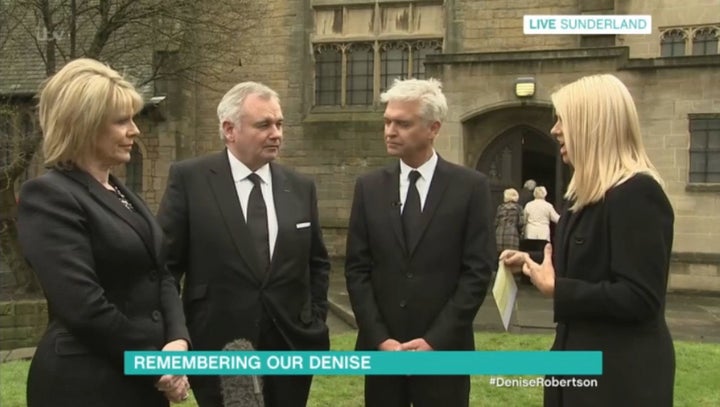 A teary Holly Willoughby said: "She was a huge part of the family and when I started she welcomed me in with open arms and has been wonderful listening to my stories.
"Whatever she did on screen was the tip of the iceberg - she was a real fighter for everybody."
Phillip added: "This is absolutely heartbreaking. Everybody wanted her to make it back to the sofa but deep down, we knew that she wouldn't make it back."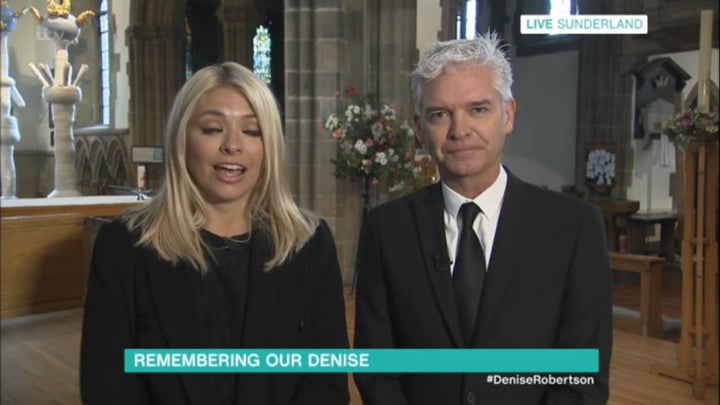 In February, Denise, who had been a regular fixture on 'This Morning' since its launch in 1988, issued a statement to explain why she'd been away from the show for so long.
"I'm sorry I've not been around for a couple of weeks but a persistent health issue has turned into something quite a lot bigger," she explained. "I've been diagnosed with pancreatic cancer.
"It has come as a surprise to me and my family but we know that many others have suffered and dealt with this condition and I don't plan to give up without a fight.
"My doctor is referring me for chemotherapy and hopefully that will start soon.
"I'd like to thank all the lovely viewers of This Morning who have been concerned about my health recently and I hope I'll be back on the sofa soon."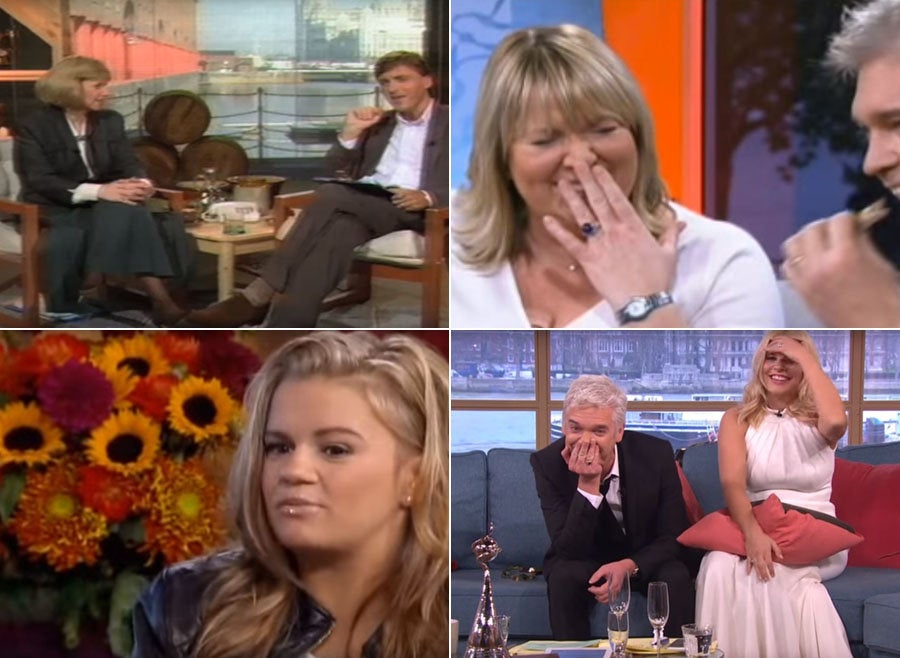 This Morning's Most Memorable Moments