On Tuesday night, Michelle was among the guests at the film's world premiere, and was full of praise for her bandmate, who voices Nala in the live action version of the Disney classic.
"I thought it was absolutely brilliant," Michelle told Variety, when asked how she felt when she first heard Beyoncé would be playing Nala. "No one else could do it. When I think about her eye colour, her skin, her hair, she's perfect for it!"
After being asked if she'd heard "the new music", Michelle dodged the question completely, instead looking into the camera and proceeding to strike a variety of poses.
"So that's a no comment?" Variety's journalist asked, sparking a laugh from Michelle.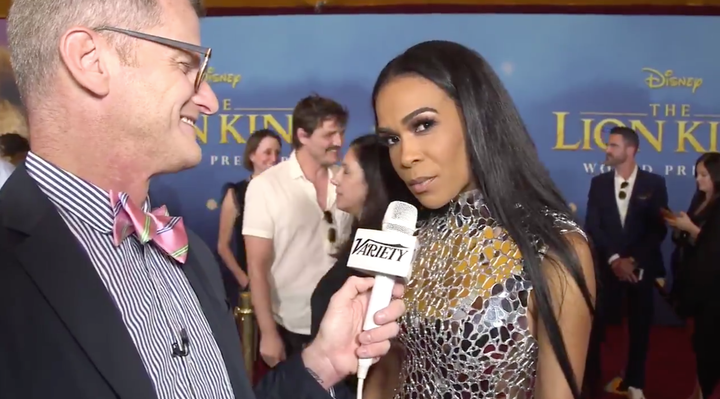 Although the group hasn't released new music in almost 15 years, Destiny's Child have performed together on a number of occasions since then.
Beyoncé and Kelly also contributed verses to Michelle's 2014 gospel track Say Yes.