Travelling on the tube can be unpleasant for many reasons: it's hot, stuffy and wherever you turn you're face-planting armpits.
With all of those bodies crammed into such a tight space, have you ever stopped to consider that you might be commuting to work in a hotbed of germs?
New research from Dr Ed has revealed the most bacteria-laden tube lines as well as the grimiest stations - and if you travel into work on the Northern Line, we've got bad news for you friends, because there's a bucket load of bacteria down there.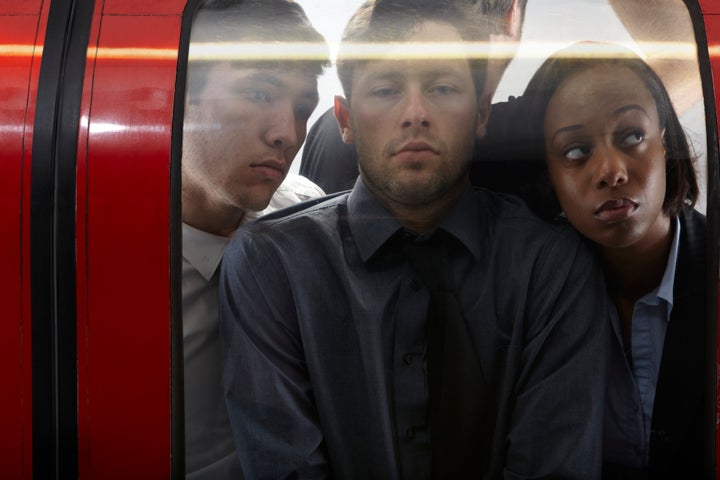 Researchers swabbed 60 surfaces along the 10 busiest tube lines and had samples tested in an independent laboratory.
They measured the bacteria levels by counting the colony-forming units (CFU), which refers to the number of viable bacteria cells that thrive in every 10 centimetres.
They discovered that the most germ-ridden line on the London Underground is the Northern Line. It has almost three times the number of germs as the Central Line, which happens to be number two on the rather gross list.
In third place comes the Bakerloo Line, followed by the Waterloo and City Line, the DLR, the Victoria Line and the Jubilee Line.
The cleanest, by far, is the Hammersmith and City Line.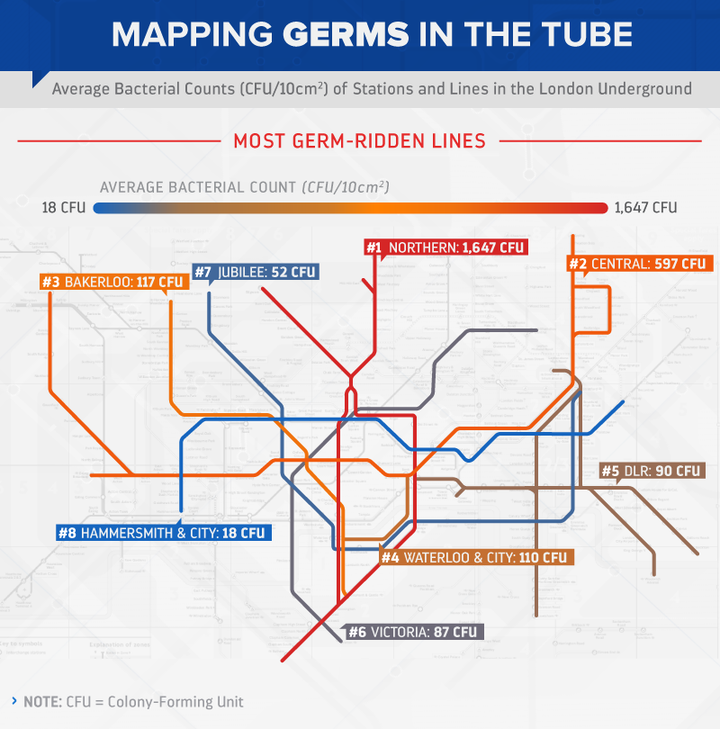 It is estimated that more than 1.34 billion passengers ride the tube every year - so it's really no wonder that it's a germ hotspot.
Researchers also swabbed surfaces from some of London's most popular stations.
They discovered that Stratford station is the grubbiest, with an average bacterial count of 1,647 CFU.
Bank and Monument stations come in joint second place, followed by Victoria, King's Cross St Pancras and Oxford Circus.
Perhaps unsurprisingly, the tube station with the least germs is Canary Wharf.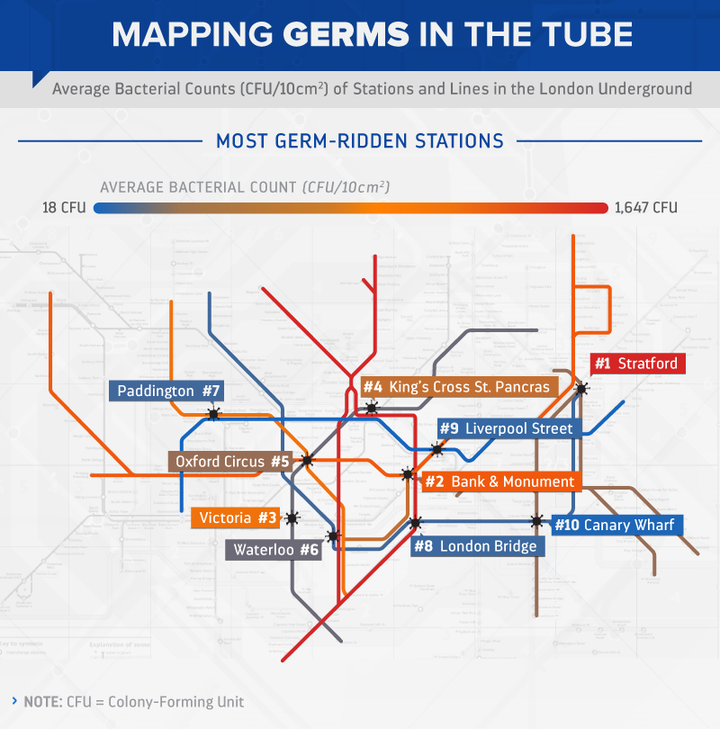 Researchers also discovered that the escalator handrails in Bank and Monument stations, as well as Oxford Circus and Liverpool Street, are home to the most germs.
Meanwhile the touch-screen ticket machines and ticket barriers at Stratford are pretty grubby too.
The seats on the Central Line were deemed to be the dirtiest, followed by those on the Bakerloo and Victoria Lines.
The vertical poles on the Northern Line and the ceiling poles on the Waterloo and City Lines also harboured the most germs.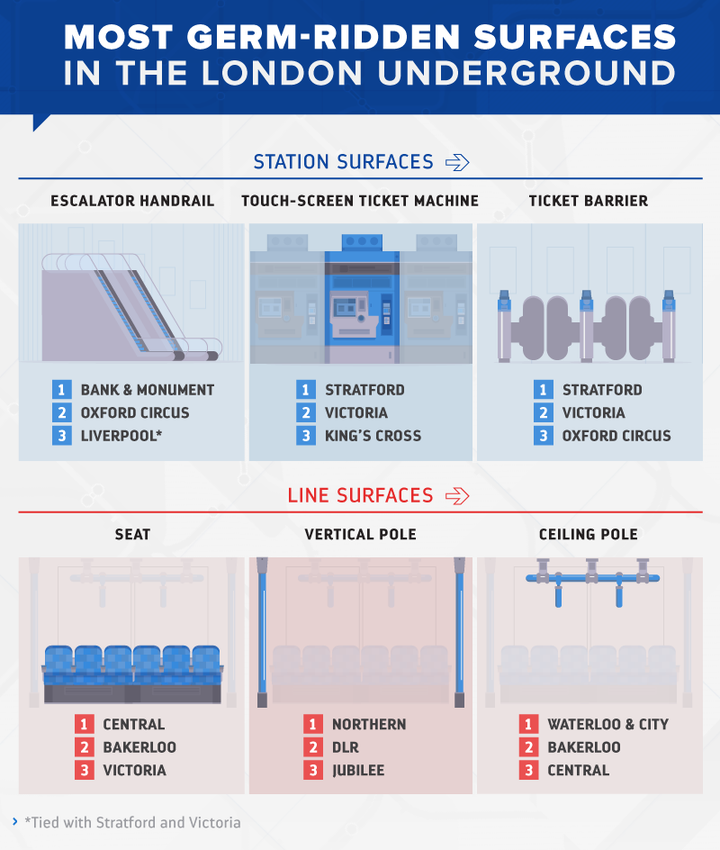 If you're worried about the germs on the London Underground then remember that hand wash is your best friend.
According to the NHS, the most important step any traveller can take is frequently hand washing with soap and warm water.
Carrying some alcohol hand gel to use after your journey can also help prevent the spread of some infections.
During your commute, it's worth being mindful of where your hands go. Try not to touch your face and avoid eating snacks or meals until you've had the opportunity to wash your hands.