When Lindsay Pergola and Richie Guarini performed a 'Dirty Dancing' routine at their wedding, nobody was left carrying a watermelon.
The bride and groom stunned their guests by nailing an impressive routine to '(I've Had) The Time Of My Life' from the 1987 film.
Pergola effortlessly took on the role of Baby while Guarini valiantly stepped into the role of Johnny.
The result was pure wedding magic.
Pergola said she'd always dreamed of dancing to the iconic tune at her wedding and was ecstatic when her partner agreed to make her wish come true.
"Then when we got engaged I asked Richie if he would do it with me and he agreed."
The dance was a complete surprise to the guests, apart from the groomsmen and bridesmaids, who made a guest appearance on the dance floor towards the end of the routine.
Of course, no 'Dirty Dancing' routine would be complete without the iconic lift and the couple began practicing it a month before their big day.
Much everyone's delight, the newlyweds pulled it off without fault.
"Everyone flipped out and all we could hear was everyone screaming and clapping," Pergola said.
"Afterwards everyone was like, 'OMG I can't believe you guys did that, that was amazing! Everyone was shocked over the fact that I got Richie to do that and that he pulled it off!"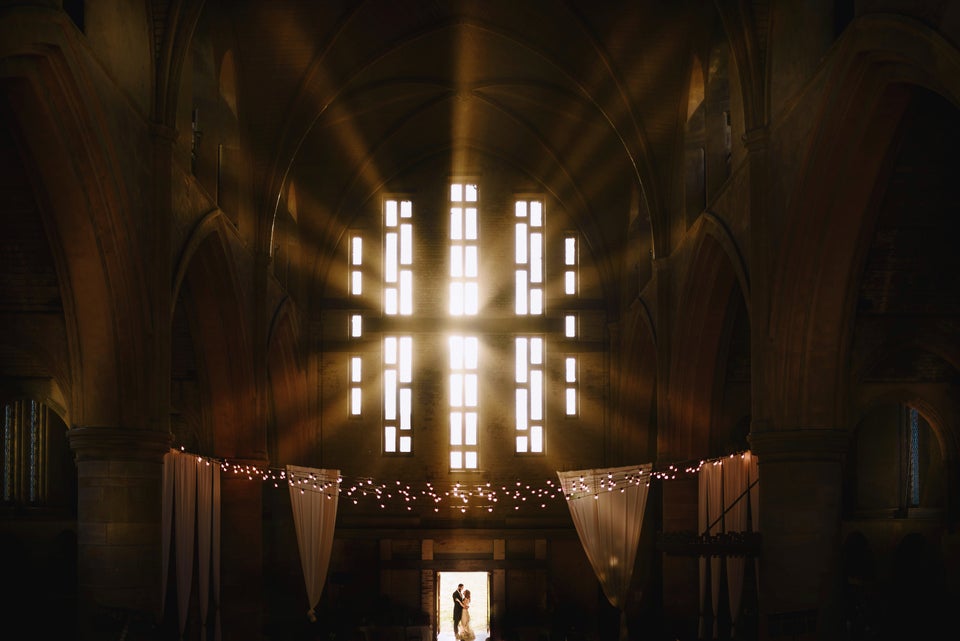 Best Wedding Photos Of The 2016