Feeling flush? Then you should probably invest in this rather expensive hand-painted fridge from Dolce & Gabbana.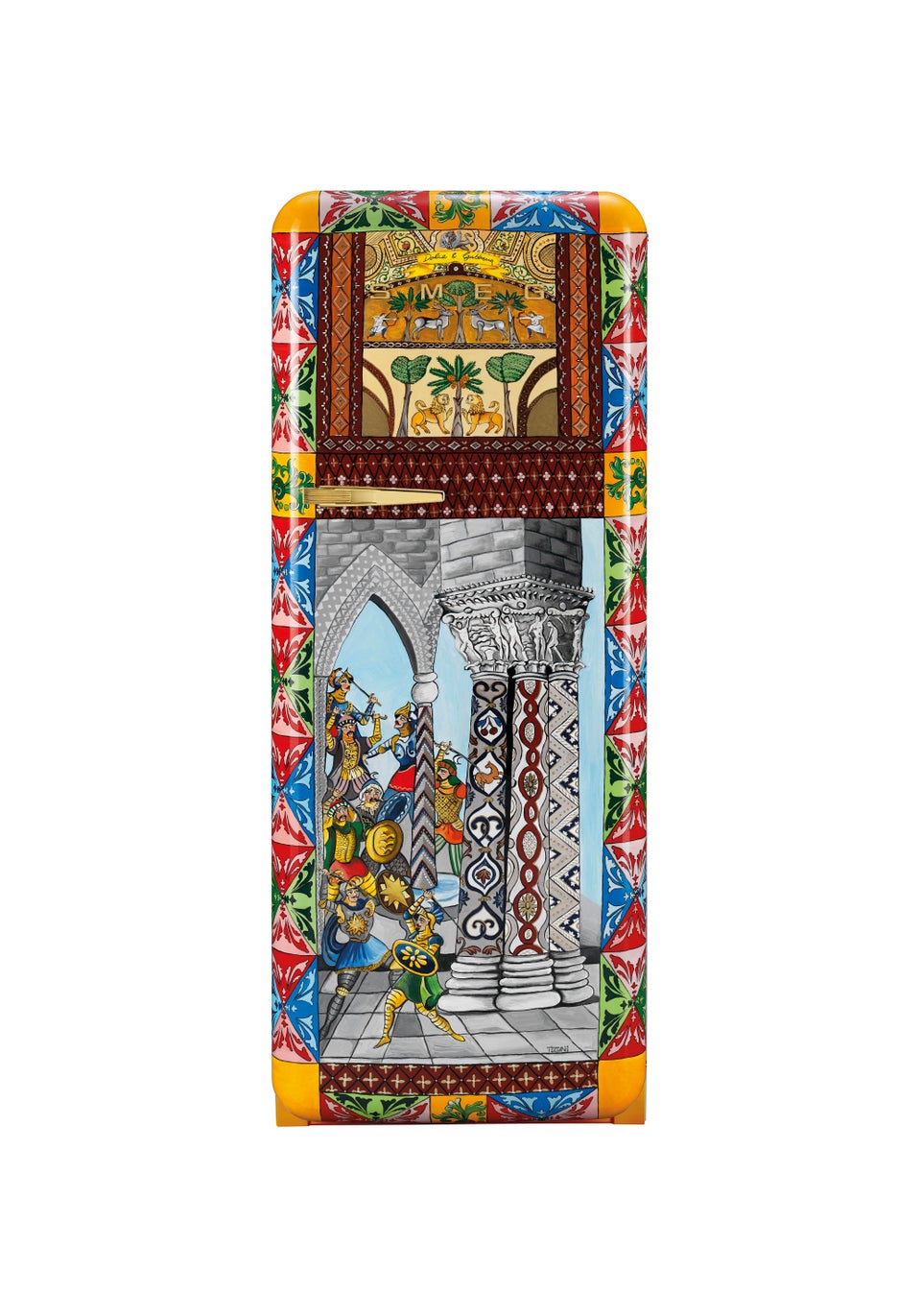 Dolce & Gabbana x Smeg Designer Fridges
Appliance-maker Smeg has teamed up with Dolce & Gabbana to create the mother of all fridges that will simultaneously delight and bankrupt you.
The Italian brands have created a selection of hand-painted fridges and it has been suggested that prices are expected to be in the region of £30,000.
However they will be priced individually as each one is a unique work of art.
The limited edition collection has been created by local Sicilian artists under the personal direction of Domenico Dolce and Stefano Gabbana.
They have painted "emotive one-off works featuring provincial symbols and historical medieval scenes", inspired by the decoration of Sicilian horse carts.
If you're willing to fork out the big bucks, you can enquire about purchasing the fridge by calling 0844 557 9907 or visiting www.smeguk.com.