When Nicola Dady was diagnosed with kidney cancer back in 2010, her two children were just three and seven years old.
As a single mum, caring for them while undergoing gruelling cancer treatment was a logistical and emotional nightmare. Not only was Dady struggling on a person level, but her main concern was first and foremost for her children.
"When I wasn't at home, they were staying with this person and then that person,' she tells The Huffington Post UK. "They were passed around really, it wasn't nice. I felt a lot of guilt."
Today, Dady is in remission and is determined to make sure other children whose parents have cancer receive the support they need.
In 2013 she set up Don't Forget The Kids, a charity offering peer support for under 17s whose lives have been disrupted by the disease.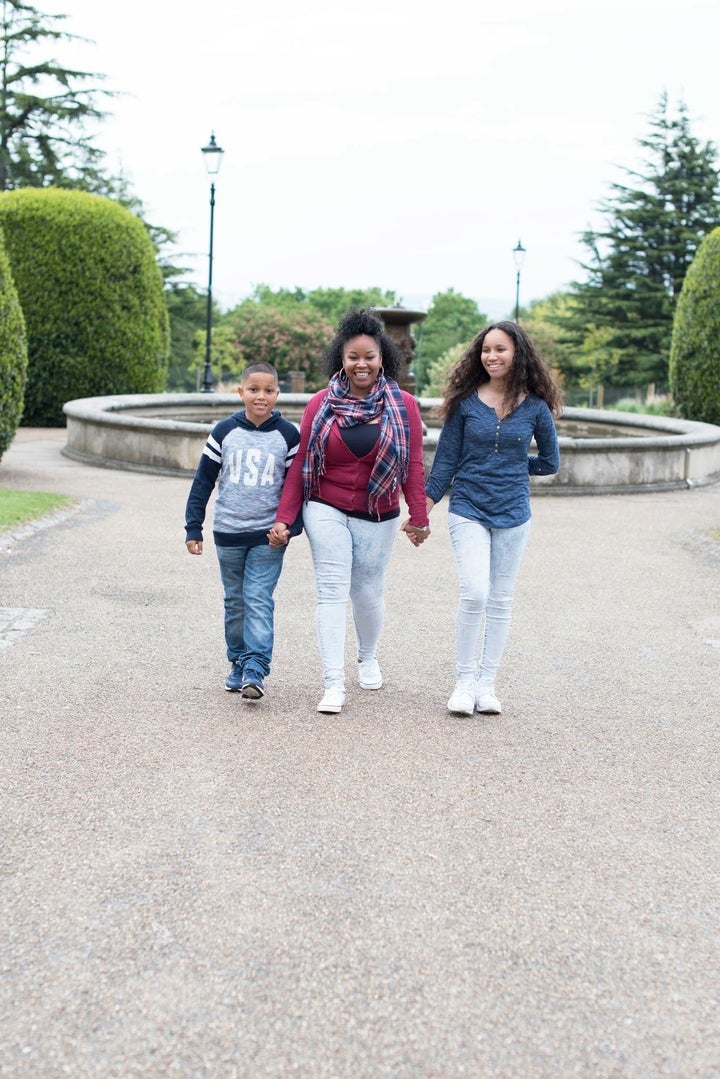 Don't Forget The Kids is a Tottenham-based self-help support group for young people who have a parent or carer living with cancer.
Adults attend along with their children to form one big supportive family, who laugh together, cry together and help each other navigate life after illness.
Dady set up the charity because from the day of her diagnosis, she felt there was a lack of cancer services dedicated to helping children.
She didn't know how to tell her son and daughter she was unwell and felt there was no one offering support.
"I went to Macmillan (and) I went to my doctors, and asked 'how do I tell my kids that I've got cancer?', but no one could help me," she says.
"So I took it upon myself to order some books off the internet from the States that explain cancer to kids for their age group."
The mum, who was 33 at the time, booked a family holiday to Switzerland because she thought telling the children while they were distracted by a fun, new surrounding might ease the blow.
But she "couldn't find the right moment" to start the conversation and ended up breaking the news to them on the plane home.
"We were just waiting to take off and I said I had something to tell them. My daughter was like 'I know you're pregnant!' and I said 'no, Mummy's not pregnant but I have been going to hospital for a while. I've not been very well."
While her three-year-old son, Corey, listened, Dady asked seven-year-old Shenai if she had heard of cancer.
"She started saying 'you've got cancer?' really loudly and everyone on the plane looked around at me," she laughs.
"It was a really awkward moment so I just said 'yeah, I have'. She said 'can I catch it?' and I said 'no, you can't catch it.'"
Shenai then asked her mum if she was going to die.
"I didn't want to lie to her and I didn't know at that time what was going to go on, so I just said that the doctors and the nurses were doing everything they could to help me get better," Dady says. "I kind of avoided the question."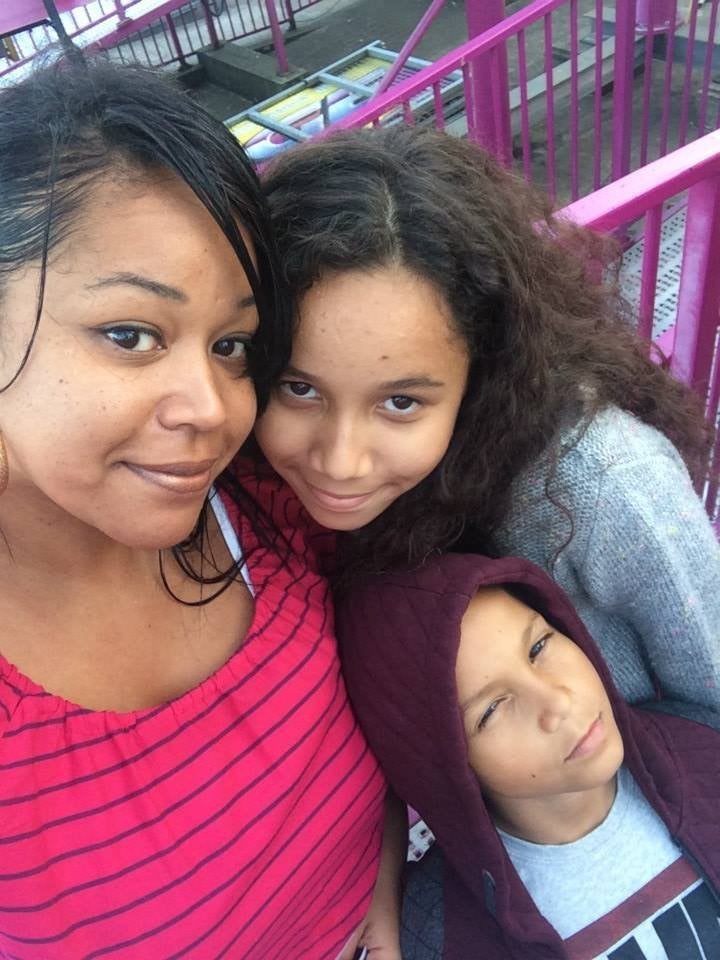 Unfortunately things didn't get any easier for the family once they'd returned to their London home.
While Dady underwent chemotherapy the children stayed with her brother, her mum, her friends or their dad. They'd lose clothes and toys in the chaos of constantly moving and their behaviour started to become more challenging as a result.
"My daughter became really clingy. She didn't want to read any of the children's books [on cancer] that I'd bought, it was like she was in denial of that," she explains.
"She didn't want to speak to anybody and every time she was going to bed, she'd get into bed, then she'd come back out of her room and say goodnight again. She'd say 'I love you' then go back in, come back out, go back in. We had this for about a year and she'd do the same thing in school.
"Every time I took her to school she'd run back out like she was scared she wasn't going to see me again."
In contrast, her son became very naughty at nursery and was constantly misbehaving at home - something that's hard for any parent to deal with, let alone one who's exhausted from cancer treatment.
"He didn't know what cancer was but he did feel I wasn't around all the time. He had a resentment towards me because of that," she says.
Dady attended local cancer support groups but found they were mostly tailored to older patients, rather than children.
She contacted Macmillan for help, who advised her to speak to social services through Haringey council.
"I went to social services and begged them for help," she says.
"They said there wasn't anything they could do for me because I wasn't terminally ill."
Dady reached out to children's social services, but was met with a similar response.
"They said they didn't have the manpower or the facilities to do that. I was told that if you're terminally ill they can arrange respite care and putting the children into foster care or something like that. But when you're ill, you don't really want to be hearing that they're going to put your kids into foster care either."
HuffPost UK reached out to Haringey council but did not receive a response.
A spokesperson from Macmillan Cancer Support said they were sorry to hear Dady did not find the support she needed, adding: "We have a number of services available for anyone who is affected by cancer. For example, the Macmillan Support Line (0808 808 00 00) exists to provide information and support for people with questions about cancer and treatment, and the effects these might have on other aspects of their life.
"There are also a range of resources available on the Macmillan website about different types of cancer and treatments. For families affected by cancer, the Macmillan website also provides details about the impact that cancer can have on children and young people and advice on how best to discuss this with them."
Dady believed loneliness and isolation was at the heart of her children's changing behaviour, so once she was well enough she set up Don't Forget The Kids with community at its core.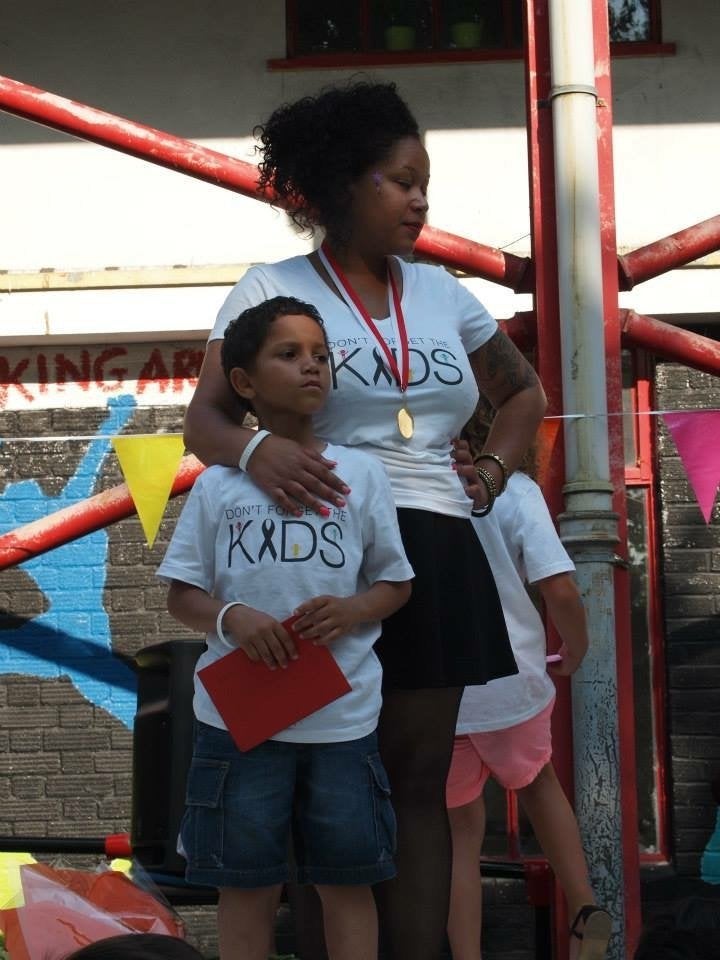 During the free weekly sessions, families can join the arts and crafts table where they'll take part in activities designed to build memories.
"It'll be things like 'Mum's Favourite Dish,' where mum writes down the ingredients and the kids draw them. It's all things that the kids can learn about their parents and take away with them," Dady explains.
Each family has an ongoing scrapbook they can stick their artwork into and there's always a table stocked with refreshments.
"We encourage the children to make themselves a sandwich or drink and cut themselves some fruit so when their parents aren't feeling too well they can look after themselves basically," Dady says.
The sessions also give parents the chance to share their tips for getting through the difficult period, while the children take part in music and drama classes designed to help with expression, led by guest teachers.
But more than anything, the charity enables children to make friends who truly understand what they're going through.
"Everybody knows when they come that they have a parent or carer who is suffering, or they have lost somebody, and without having to bring it up or talk about it, they know 'this person knows how I feel,'" Dady explains.
"They've created a nice little family unit. When new families come the children are so understanding.
"If we have a memorial for someone a member of the group has lost, we do a big session where we all talk about the people that we've lost and we do a big arts and crafts picture of them and stuff like that. It's about togetherness."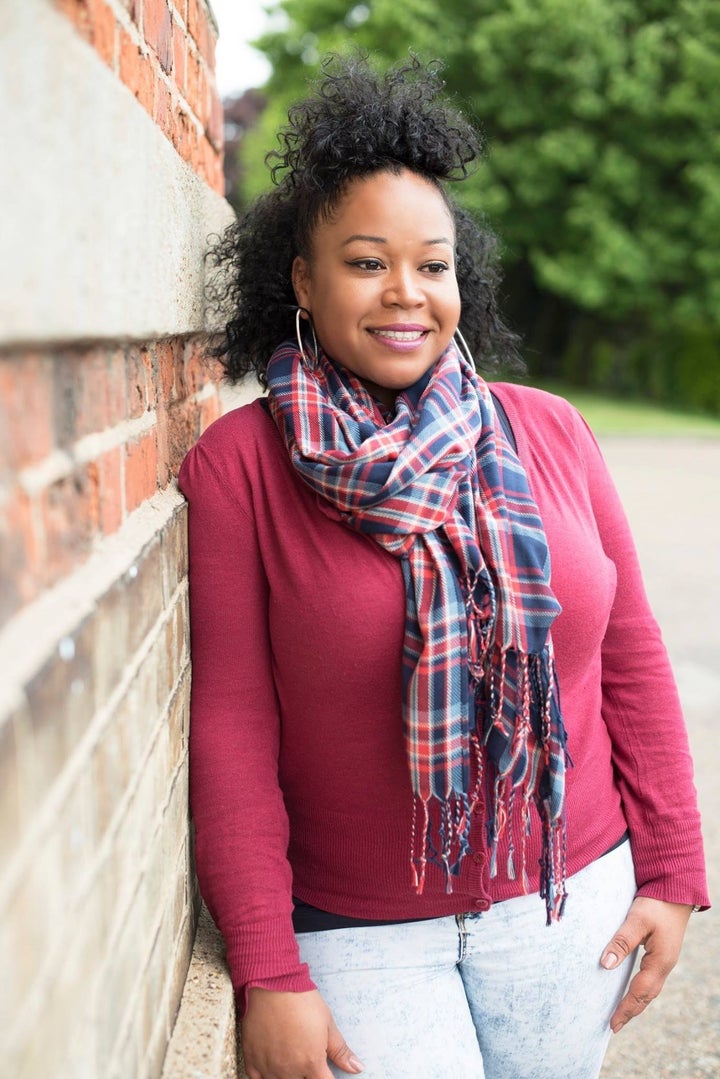 One person who's benefited from the charity is Lisa Brade, who discovered the group shortly after her diagnosis at "the worst possible time in [her] life".
"I had all the support that I needed: medical, emotional and an outpouring of well wishes," she tells HuffPost UK.
"My children had nothing but a fear of losing a loved one. Don't Forget The Kids provided everything I could not, in a fun way. It supported my children and continues to support them on my journey to full recovery."
The charity is clearly making a lot of difference to families in need, but it has to rely heavily on donations to operate.
It was funded by the National Lottery in the first year and has received support from Children in Need since, but the families who attend take on a lot of the fundraising themselves.
There's currently just one branch of Don't Forget The Kids, but Dady is hoping to emulate the group in other London locations so families in need do not have to travel across the capital to attend.
Being part of the group has helped Dady's own children, particularly Corey, who's now become quite the little artist.
Sadly, doctors have told the mum there's an 80% chance her cancer will return within five years, but she says creating Don't Forget The Kids has helped her to have a positive outlook on life.
"Having a network of other parents around, as well as helping the children, has helped me massively because there are other people who understand the journey," she says.
"It doesn't feel like I'm providing support for other people, it's like we're all supporting each other.
"I feel like this was my purpose. At first when I was sick I used to say 'why me, why me?' and now I feel like I've made a really negative situation into a positive one."
This summer The Huffington Post UK is spearheading an initiative helping families thrive, with a focus on parent wellbeing, the challenges facing stay-at-home and working parents, friendships and navigating the landscape of modern parenting beyond the 2.4. To kickstart the campaign, Jamie Oliver guest edited the site, bringing a focus on feeding healthy families.
We'll be sharing stories and blogs with the hashtag #ThrivingFamilies and we'd like you to do the same. If you'd like to use our blogging platform to share your story, email ukblogteam@huffingtonpost.com to get involved.