A couple have transformed a derelict double decker bus into a luxury B&B with a hot tub, private garden and flat screen TV.
Susan Moiser, 53, and her husband Philip, 54, bought the vintage 1960s Routemaster bus for £5,000 and spent £100,000 refurbishing it into a stunning suite.
The couple hired an interior designer to turn the vehicle into a sumptuous living space and now charge guests up to £250 per night.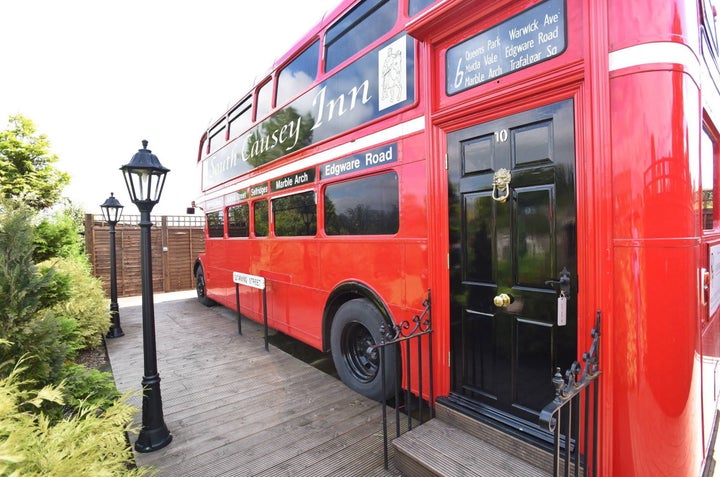 The vintage bus, named 'Trafalgar Square', has kept many of its original features, including some of its seats, its steering wheel and signs.
However, the top deck is now a red velvet covered bedroom while the bottom has been turned into a swish bathroom containing a roll top bath and flat screen TV.
The renovated bus is now stationed in the grounds of their country hotel, South Causey Inn, near Beamish, County Durham.
Guests who choose to stay in the bus are greeted with canapés and prosecco and are provided with fluffy dressing gowns and Egyptian cotton sheets.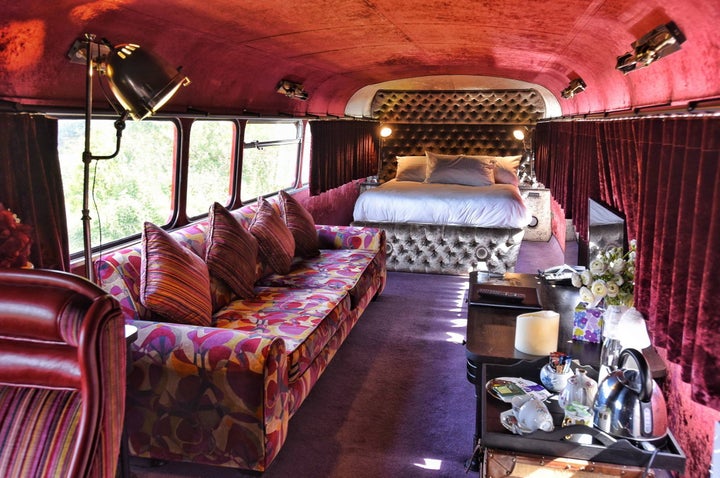 Susan, who has owned the inn with her husband for nine-and-a-half years, said the vehicle was previously used on the World Cup celebration route in 1966.
She said: "The reaction has been phenomenal, absolutely amazing. It causes a great deal of excitement. It is really different so people are interested in it.
"It was derelict when we bought it. We wanted it to be high-end as possible."
She said they decided to keep the original windows and the bell.
"There is a little seating area refurbished using the original bus seats," she added. "There are also candles, a TV and wifi."
The pair decided to buy the London bus after spotting another one being used as an office room.
They purchased the bus from an Equestrian Centre in Northumberland who were using it as a sitting area.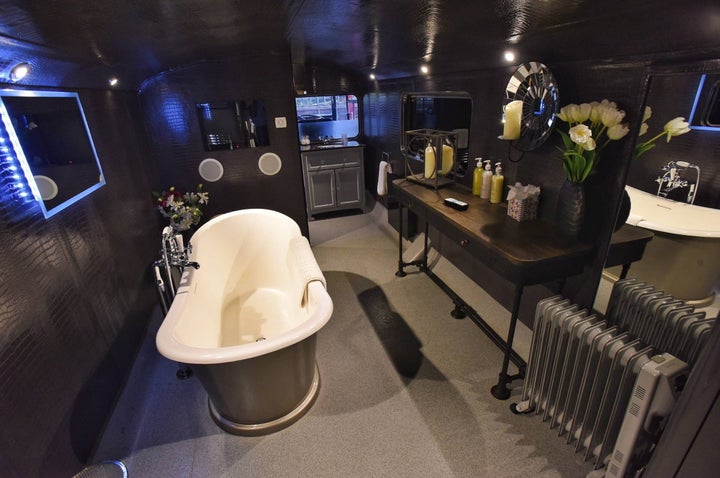 Susan and Philip spent £100,000 stripping the old bus, removing the rust, decorating and fitting electrics and plumbing.
"It was my daughter who thought we should make it into a bedroom," Susan said.
"People say it is different and unique."
The bus, which is often used for wedding parties and special nights away, can
fit two adults.
It costs £220 per night throughout the week and £250 a night on Friday and Saturday.
Susan said: "It's been really, really successful. We get brides getting married
in the garden and coming down from the bus straight into their wedding.
"But most people come for a night away. We serve champagne when requested, they can order room service, afternoon tea or breakfast in bed."
Susan said the only bad feature is both the top deck and lower deck are quite
small.
She added: "I think people must have been smaller in the old days."