A determined dad has set himself a week-long fitness challenge to raise money for two Down's syndrome charities.
Tim Heyes, from Cardiff, is dad to Austin, five, and Laurie, three, who has Down's syndrome
He has set himself the challenge of running five half marathons, cycling 121km and mountain biking 21 miles, from Sunday 20 to Saturday 26 March, for his daughter.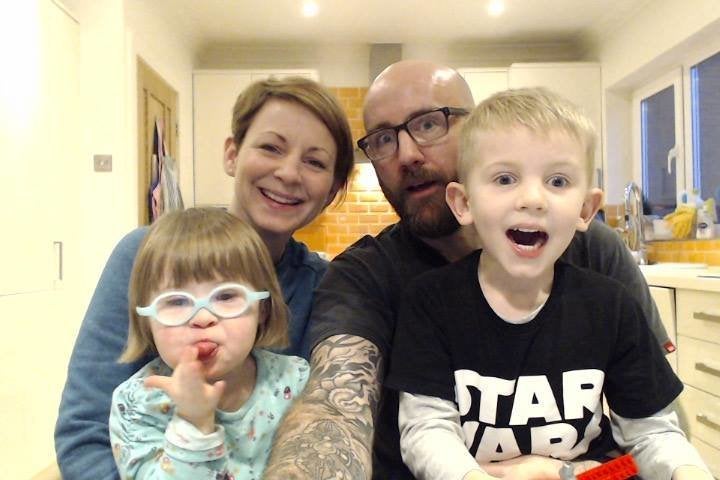 "It is a time to celebrate the incredible amount of awesome our daughter, Laurie, has brought to our family, friends and pretty much everyone she meets," Heyes continued.
"That's not to say that her brother, Austin, doesn't do exactly the same – it's just a different type of awesome.
"But they're not different because Laurie has Down's Syndrome, they're different because they are not the same person."
Heyes has kicked off his challenge with the five half marathons, beginning in Yeovil.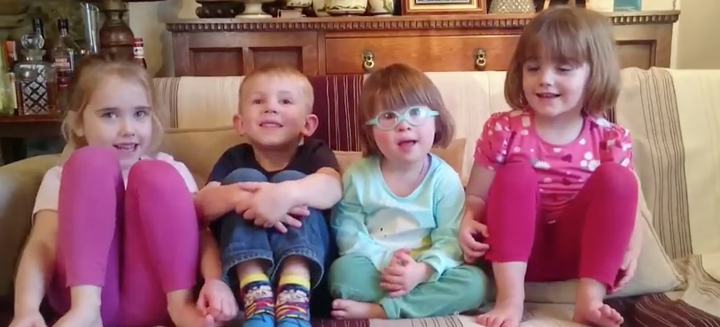 Laughing together on the sofa, the four of them proved that having fun, being outside and eating ice cream together made Laurie so happy.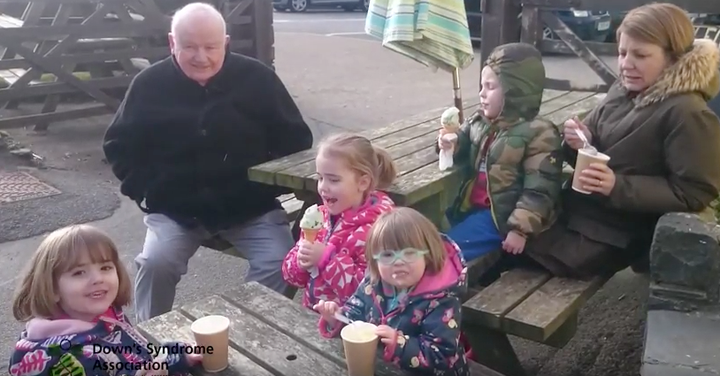 The charity is profiling different stories of children and adults with Down's syndrome throughout the week.